Exciting news Glossies! This September will see the launch of L'Oréal Paris's collaboration with the late Karl Lagerfeld. This 'rock-chic' makeup collection was the creative director's last project before he passed away in February 2019. It's guaranteed to be extraordinary!
Karl Lagerfeld's Rock-Chic Meets L'Oréal's Empowered Vision Of Beauty
On September 27th, during Paris Fashion Week, L'Oréal will reveal the full makeup line. While no details have been released yet, it is said to reflect Karl Lagerfeld's love of makeup. It will combine his signature rock-chic style with L'Oréal's knowledge of colour. The entire campaign will revolve around famous quotes by the fashion guru.
I love classic beauty. It's an idea of beauty with no standard.
― Karl Lagerfeld
Delphine Viguier, L'Oréal Paris Global Brand President said: "We look forward to sharing with the world the makeup born from this creative connection: Karl Lagerfeld's rock-chic and L'Oréal Paris's empowered vision of beauty".
Beauty For All
I've said it before and I'll say it again: diversity in makeup isn't a trend, it's here to stay. According to Caroline Lebar, Head of Image and Communication at Maison Karl Lagerfeld, "L'Oréal Paris has an inclusive message of beauty for all. Karl liked it when a collaboration resonated with his brand and would make a real impact to many people".
This collection will cater to all skin tones, offering a range of shades that really do reflect an 'inclusive message of beauty'. We can't wait!
Karl Lagerfeld And His Beauty Legacy
It comes as no surprise that Karl Lagerfeld should continue to influence the beauty and fashion world after his death. He was the creative director at Chanel for over 30 years, after all.
While we wait for the first sneak peeks to drop on September 20th, let's have a look back at his previous collaboration with Modelco. As Caroline Lebar pointed out, Karl Lagerfeld loved makeup and often used eyeshadows as colours in his sketches.
The Karl Lagerfeld + ModelCo Collection
Those of you who have been GLOSSYBOX subscribers for a long time may remember the Karl Lagerfeld + ModelCo box we launched in 2018. Well, this Limited Edition featured six of the 50 products included in this exclusive makeup collection.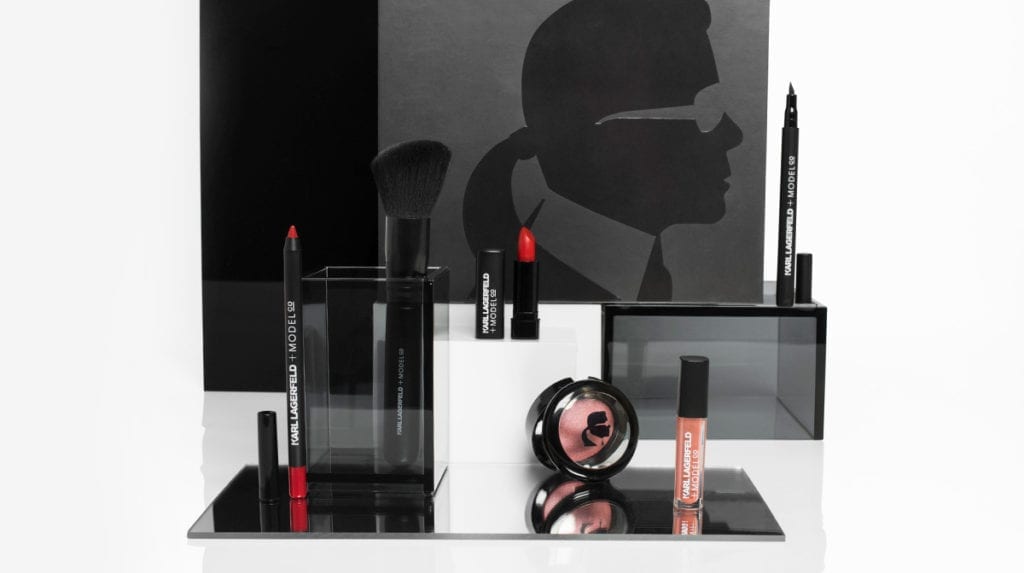 The collaboration followed an 'Illuminated Beauty' theme, with brightening products for your face, eyes and lips. If this incredible range of high-quality and innovative formulas is anything to go by, then the L'Oréal collaboration is not to be missed.
Don't worry, I'll be here to walk you through all the sneak peeks when they are revealed next month. Stay tuned!
Join The Glossy Family
We've now sold out of our August Birthday Edition GLOSSYBOX. Don't worry though! You can still join the Glossy family by pre-ordering our incredible September edit.