Summer is far from over Glossies, and we want you to make the most of it. That's why we've partnered with fashion-brand Coast this month to introduce you to the best prints to wear this summer! Plus, we're giving you the chance to win a £500 Coast voucher, as well as a 12-month GLOSSYBOX subscription! To enter our fantastic competition, simply fill in the form below.
Now that you've entered the competition, it's time to check out all the amazing clothes you need to add to your wardrobe this sunny season. Here's the lowdown on all the incredible prints to wear this summer.
Three Prints To Wear This Summer
1. Party Animal
Whether you prefer a dress, a skirt or a strapless maxi, you can never go wrong with a monochrome animal print. Effortlessly stylish, leopard print has made its comeback!
buy the dress – buy the skirt – buy the strapless maxi
Flaunt a wrap-over skirt with an on-trend ruffle hem, sport a statement wide-legged jumpsuit with an adjustable waist tie, or turn heads with a modern midi dress.
2. Flower Power
Let's face it Glossies, a summer wardrobe just isn't complete without florals. Whether you prefer a dainty and elegant print or a graphic and bold one, Coast has the design for you.
buy the print-aline dress – buy the maxi skirt – buy the midi dress
Choose a cool and feminine wrap dress, opt for a stylish high-waist pleated maxi skirt, or go for a colourful print with a flattering nipped-in waist. Whichever you choose, keep the accessories to a minimum and just let the print flourish.
3. Earning Your Stripes
Wondering what prints to wear this summer? I love a good stripe – it's the perfect balance of smart and stylish! For a casual, day-time look, you can accessorise a stripe print with some sling-back sandals and a summery straw hat on the beach. Alternatively, pair it with statement red heels and a bold lip, and you've got yourself an evening show-stopper.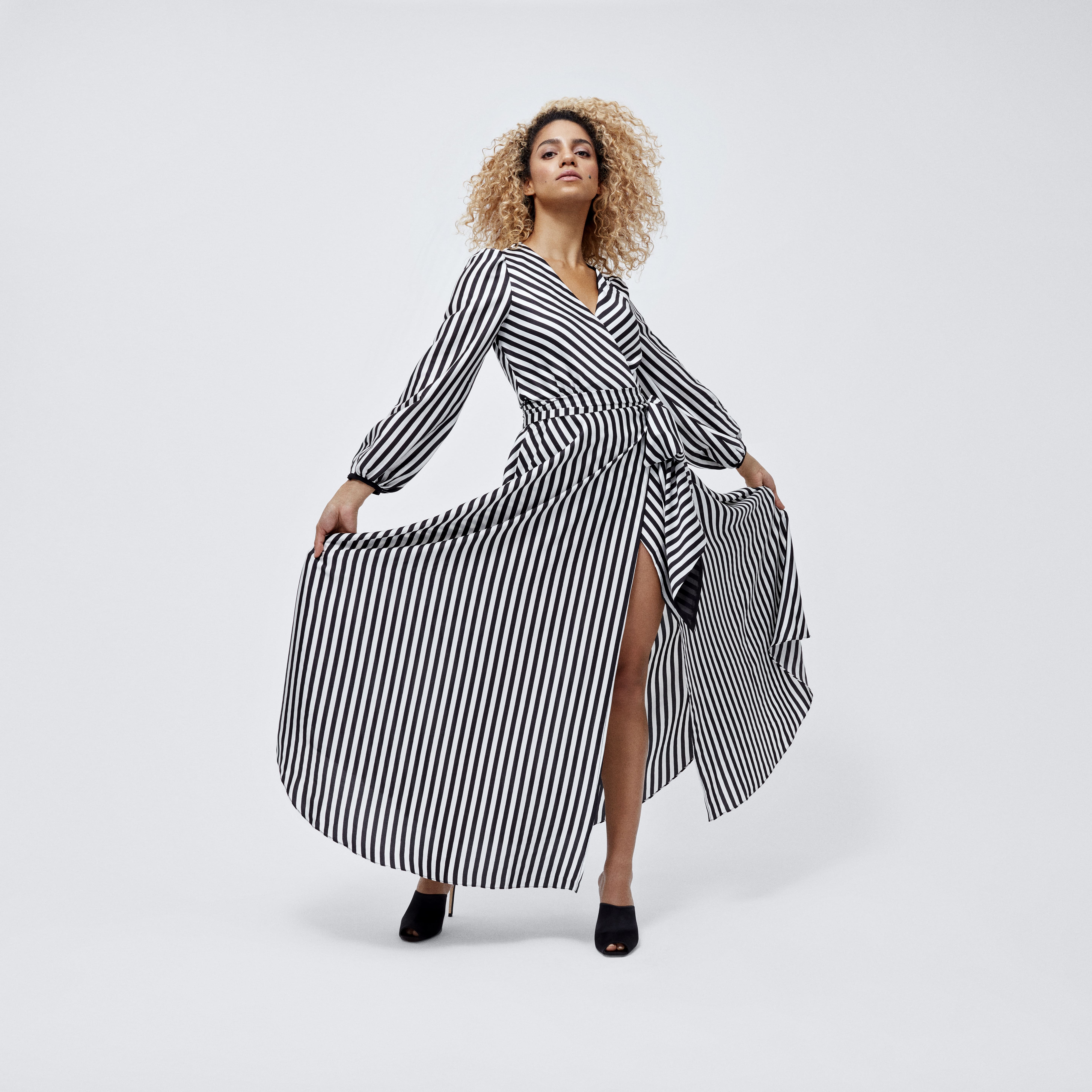 With the right accessories, you can turn a stripy print into an outfit for every occasion. Introduce it into your wardrobe with an effortless and elegant maxi dress.
And there you have it Glossies, three prints to wear this summer to ensure you look on-trend this sunny season. You can check out the most affordable accessories to pair them with here.
Win A £500 Coast Voucher
Now that you're ready to go on a summery shopping spree, it's time to sign up to GLOSSYBOX for your chance to win a £500 Coast voucher and a 12-month GLOSSYBOX subscription! Subscribe now then enter the competition to become our lucky winner!