I think you'll all agree with me on this: there's nothing worse than splurging on expensive skincare and it being a let-down (either because it doesn't live up to its promise, or a cheaper product achieves the same results). So, to help you decide if you should splurge or save, I've asked everyone here at Glossy HQ to reveal what moisturiser, eye cream and night cream they use and why they think you should splash out or save your pennies…
Moisturiser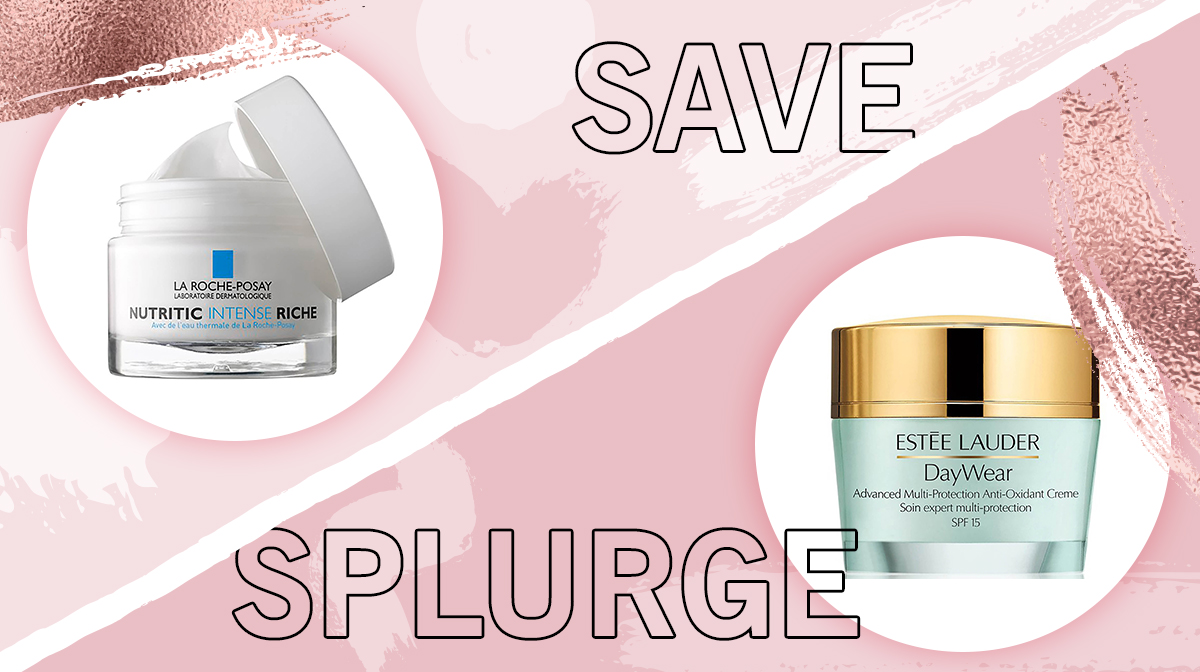 Splurge –Estée Lauder £45
Kit strongly believes that putting on moisturiser is the most important step of your skincare routine, so she's happy to spend a little more if she's convinced a product is worth it – and she's obsessed with Estée Lauder's DayWear Anti-Oxidant Crème.
This moisturiser hydrates, smooths and brightens my skin, while also protecting it from sun damage.
@Kit
Boasting a powerful anti-oxidant formula, this cream is a primer, SPF and moisturiser all in one. Kit loves that she only has to use one product to hydrate, prime and protect her skin. Plus, it sits really well under her makeup and gives her foundation a smooth finish.
Save – La Roche-Posay £16.50
I won't lie, I own a selection of high-end moisturisers (Elemis's Superfood Day Cream is a favourite), but La Roche-Posay's Nutritic Intense Rich Moisturiser has earned a place on my dressing table too.
My skin is left feeling soft and refreshed!
@Elle
Thick and creamy, it's indulgent without the big price tag. It also absorbs into my skin really well, relieving dryness and tightness.
Sometimes spending a few extra pounds now can save you money down the line. With Estée Lauder's moisturiser, you won't need to buy an additional primer or SPF. If you've already bought both those things though, I'd opt for La Roche-Posay. As a moisturiser, it's on par with the high-end brands.