Spring is finally here Glossies, and with the new season comes a new beauty routine! It's time to give your hair some much-needed TLC, replenish your skin and start prepping for the rising temperatures ahead. Here's how…
Re-energise Your Dull Hair
From being whipped into a flyway mess by gusty winds, to being dried out by indoor heating, our hair endures a lot throughout winter. It's particularly bad if you've got curly, naturally-drier hair like me!
To revive your locks, start your spring haircare routine with a re-energising spruce. While you should always keep up your shampoo, conditioner and your once-a-week hair mask regimen, I'd recommend using a hair perfume to give your locks an extra boost.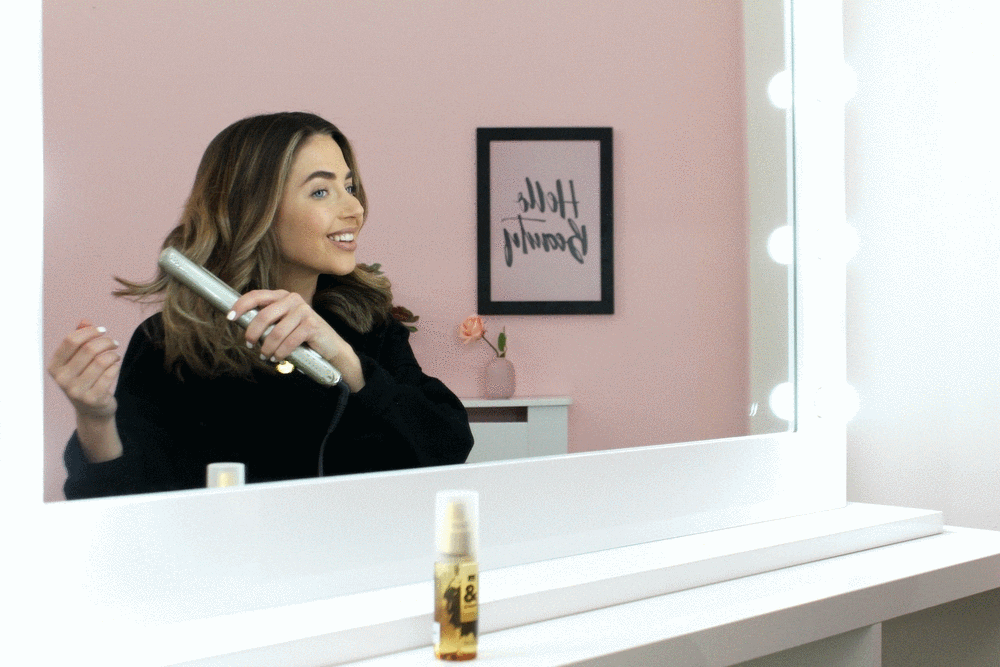 The Toni&Guy Hair Cosmetics Illuminating Hair Perfume, which some of you will have received this month, is the perfect cure for dull hair!
Once you've styled your hair, mist the perfume over your locks to create a sleek and flawless finish. It will really revive your tresses and enhance your look. On top of that, its zesty and citrusy scent is really refreshing. It smells like spring in a bottle!