National Pancake Day is finally here Glossies! I'm a massive foodie, so I thought I'd celebrate this day by sharing all my favourite pancake recipes with you. From delicious French crêpes to indulgent Austrian Kaiserschmarren, and fluffy American pancakes to Instagram-worthy Japanese souffle patties, here are some mouth-watering delicacies for you to try…
Fluffy American Pancakes
A staple for any brunch, I'm obsessed with these classic pancakes.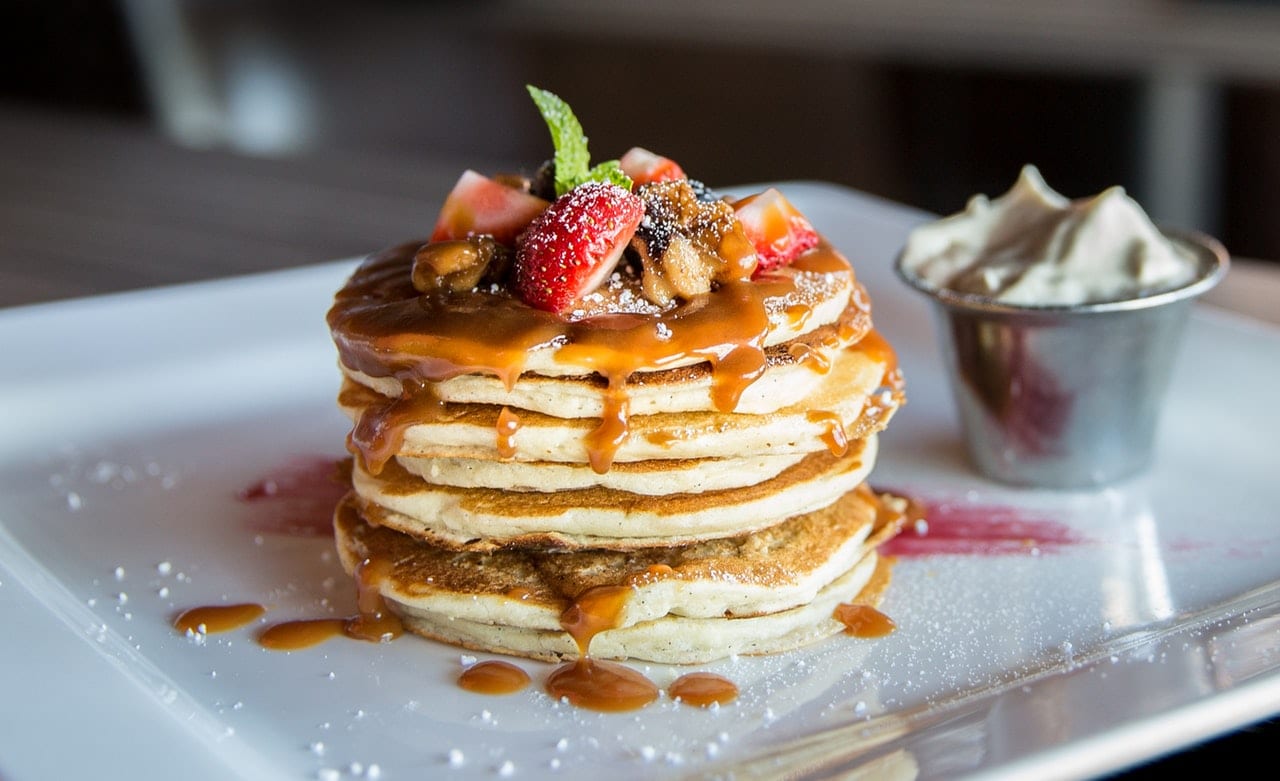 You'll need:
1 ¼ cups of plain flour
1 tsp. of baking powder
½ tsp of salt
2 tbsp. of caster sugar
1 large egg
2 tbsp of melted butter
½ cup of milk
Step 1: Sift the flour, baking powder, salt and caster sugar into a bowl and mix together.
Step 2: In a separate bowl, whisk the milk, egg and melted butter together.
Step 3: Pour the milk-egg-butter combo into the flour mixture. Whisk together until you have a smooth but thick batter.
Step 4: Melt a knob of butter into a non-stick frying pan, then ladle small dollops of batter into the pan. These should be roughly 5cm wide and approximately 1cm thick. Allow to cook until the top of pancake starts to bubble. Flip the pancake and cook until both sides are golden brown.
Serve these warm and fresh delights with maple syrup. Dig in!
Sweet French Crêpes
Having lived in France for the best part of 15 years, these sweet treats remind me of home. Un peu de nostalgie, n'est-ce pas?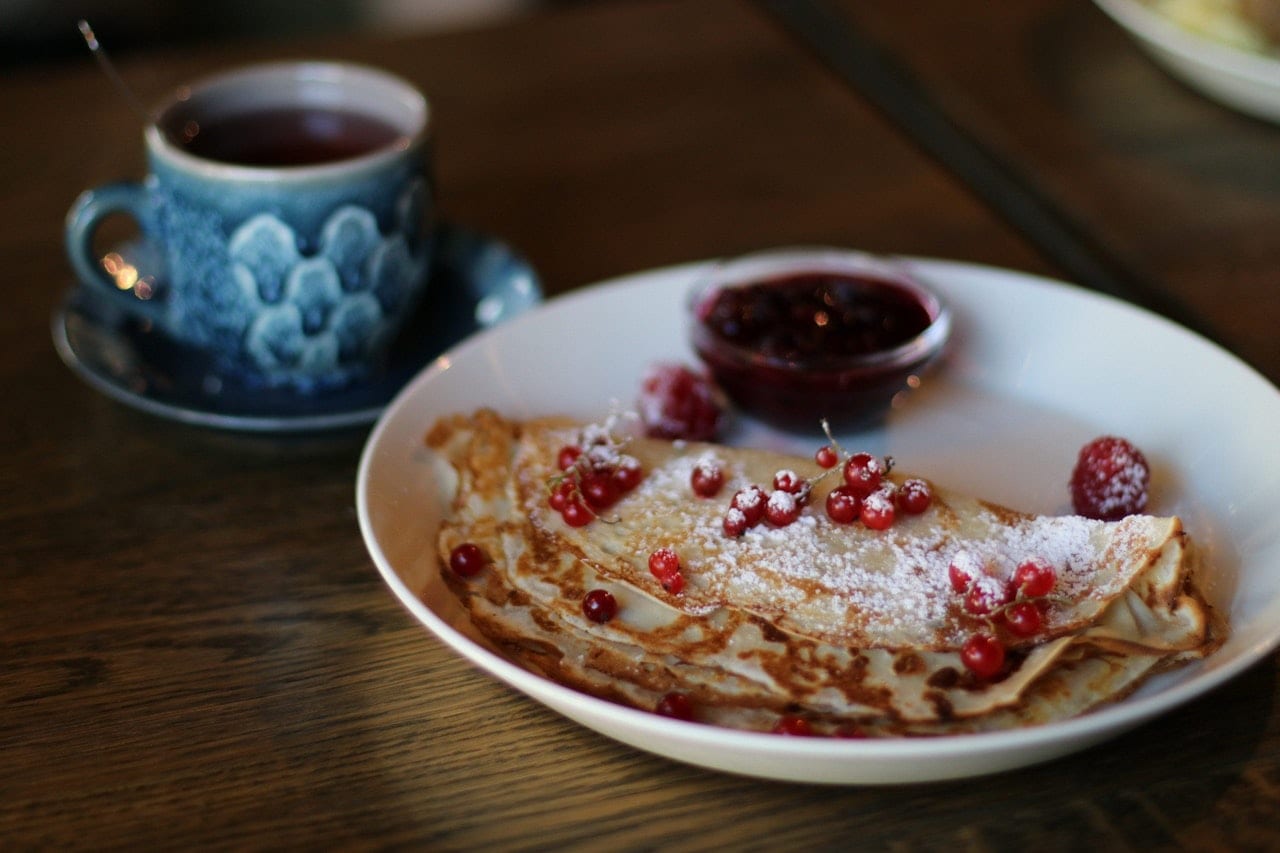 You'll need:
1 cup of flour
1 tsp of white sugar
¼ tsp of salt
3 eggs
2 cups of milk
2 tbsp of melted butter.
Step 1: Mix the flour, salt and sugar together in a large bowl.
Step 2: Create a well in the flour mixtures and pour the eggs into it. Slowly mix in the eggs. Once you've created a bread-like dough, pour in the milk and mix until the batter is smooth and runny.
Step 3: Melt a knob of butter in a pan. Laddle the batter into the pan, spreading the batter to create thin and large pancake. Flip the pancakes when its edges start to crisp and cook for an extra 20 seconds or so.
Once cooked, cover them with sweet jam (I like raspberry best!) then roll and eat them while hot. Bon appétit!
Related: The Best Protein Pancake Recipes
Boozy Austrian Kaiserschmarren
Rum and pancakes? Count me in!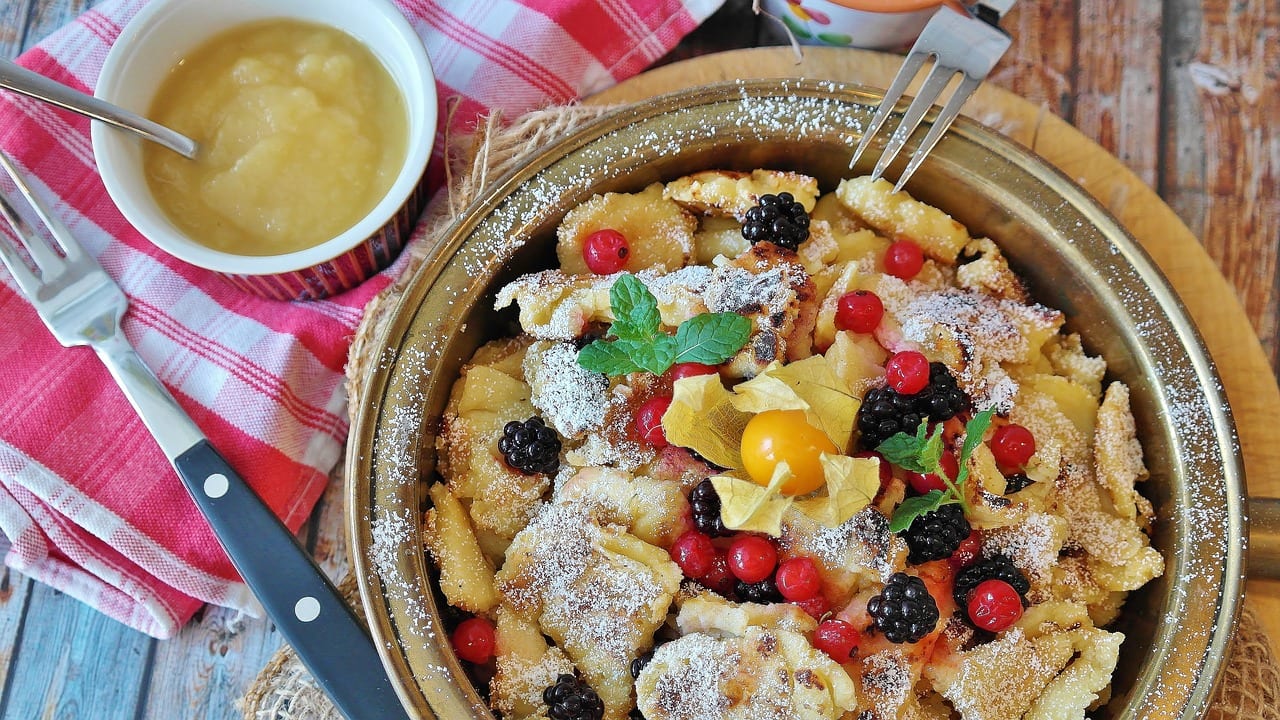 You'll need:
6 eggs
1 ½ cups of milk
1 ½ cups of flour
2 tbsp. of raisins
1 tsp of vanilla sugar
A dash of rum
A pinch of salt
Step 1: In a small bowl, mix the raisins and rum and leave to stand for about 15 minutes.
Step 2: Separate the eggs and place the yolks in a mixing bowl. Gently pour in the milk then add the flour and vanilla sugar. Mix until the dough is smooth.
Step 3: Whisk the egg whites with the salt and sugar until the mixture forms firm peaks.
Step 4: Fold the egg white mix into the dough.
Step 5: Melt a knob of butter in a large frying pan. Pour all the batter into the pan, scattering the raisins over the top. Cook until the underside is light brown, then flip and wait for the other side to turn brown too.
Step 6: Still in the pan, tear the schmarren into bite-size pieces.
Step 7: Serve in a bowl, and sprinkle icing sugar and cinnamon over the top.
Kaiserschmarren is best enjoyed with apple marmalade or baked plums.
Japanese Souffle Pancakes
This is one of my favourite pancake recipes! Light, airy and fully, these Instagrammable Japenese soufflé pancakes are like eating sweet cotton clouds. They take a little longer to make than most pancakes, but they're well-worth the effort!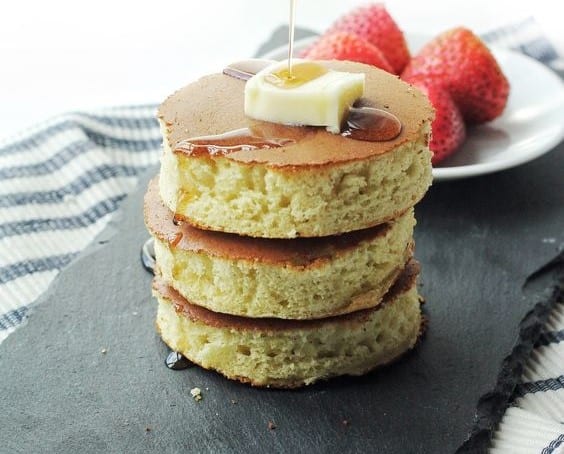 You'll need:
½ cup of heavy cream
3 ½ tbsp. of caster sugar
1 ½ tbsp. of whole milk
¼ tsp of vanilla extracy
¼ cup of flour
2 large eggs
Step 1: Pour the heavy cream into a large mixing bowl and add 1 ½ tbsp. of caster sugar. Whisk the two together to create stiff peaks. This should take roughly 5 minutes. You can then place the whipped cream in the fridge.
Step 2: Separate the egg whites from the egg yolks, placing the whites in the freezer. You should then pour the whole milk over the egg yolks and add the vanilla extract. Whisk the ingredients together until its thick and frothy. Then sift the flour into the mix and combine thoroughly.
Step 3: Whisk the egg whites, slowly adding in 2 tbsp. of caster sugar. Keep whisking until the mixture is thick and stiff.
Step 4: Slowly fold the egg white mix into the yolk mixture.
Step 5: Lightly oil a frying pan. Spoon the batter into the pan, creating small and round mounds. Add a few drops of water to the pan and place a lid over it. Allow the batter to steam for 2 minutes, then add another dollop of batter to the existing mounds. Add more water and steam again for 2 minutes. You can then flip the pancakes and steam for a further 4 minutes.
Once golden brown, place your airy pieces of heaven onto a plate. Serve with a sprinkle of icing sugar and a dollop of whipped cream. They just melt in the mouth!
Let me know via our social channels which of these pancake recipes was your favourite. Don't forget to tag @glossyboxuk, I'd love to see your pictures!