Planning in advance for the most glamorous night of the year will ensure you look and feel your best!
Are you going for a smooth and sleek hairstyle or voluminous, tousled waves? The latter is my go to option, but it all depends on the dress so pick your outfit, underwear that doesn't have a VPL and plan your hairstyle well in advance!
Party Prep: The Week Before
You should be caring for your skin all year round, but I recommend intensifying your routine when you have a special occasion coming up.
Remove Blackheads With Pore Strips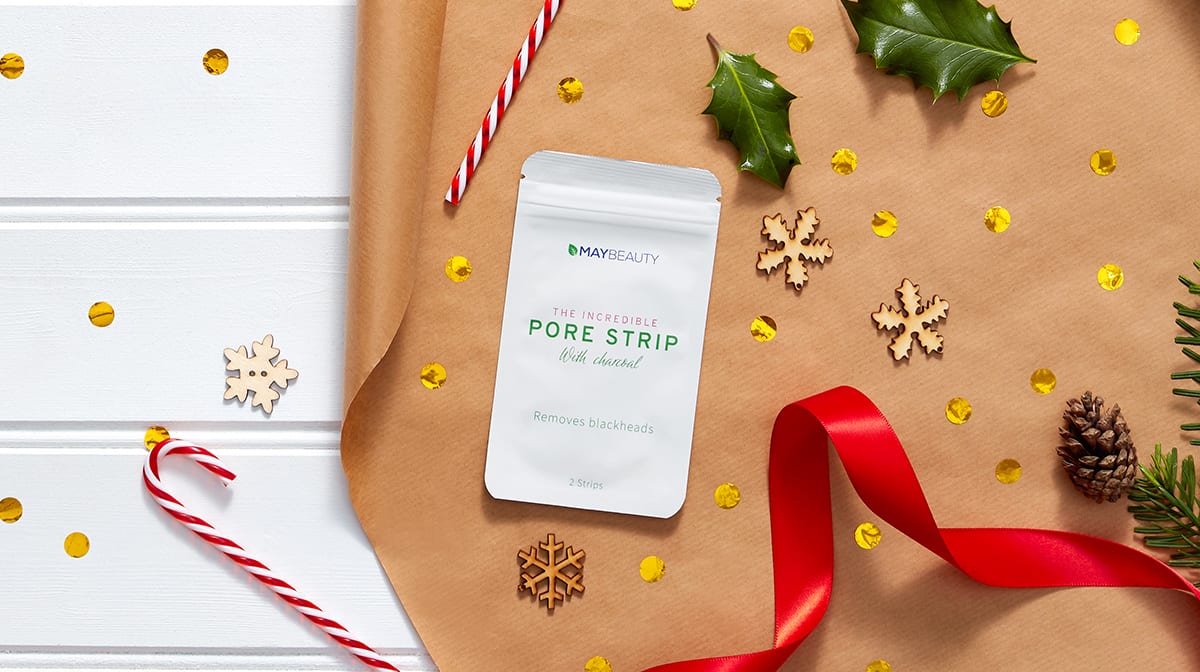 This month we included an extra treat to help prep your pores for the busy selfie season! The Incredible Pore Strip from MayBeauty removes remove pesky blackheads and impurities. Simply apply the strip to damp skin, leave it to dry for around 30 minutes and peel away!
There is nothing more satisfying than when you peel away a pore strip and all the blackheads peel away with it!
Want 30% off MayBeauty products? Check your emails for an exclusive Glossy offer coming soon.
Use A Gentle Face Scrub To Smooth Out Skin
Use a gentle exfoliating scrub two to three times per week to ensure your skin is smooth and glowing ahead of your big event. I'm currently loving the NIP+FAB Facial Care Exfoliate Glycolic Scrub Fix in the June GLOSSYBOX!
This is a fantastic face exfoliator with the extra benefit of containing 3% Glycolic Acid, Salicylic Acids to help refine, brighten and renew skin. It works deep into pores to cleanse, purify and tighten whilst preventing blemishes. I also adore the fresh grapefruit scent, which will make your skin feel energised!