Your next GLOSSYBOX 'Advent Calendar' treat is a fabulously soft and fluffy makeup brush from the Luxie Dreamcatcher range. Vegan and cruelty-free, it's perfect for getting your Christmas glow on!
Nail Your Dewy Glow
This party season is all about luminescent radiance. A touch of flawlessly-placed highlighter will define your features and instantly brighten your face to make you look fabulous this season.
It can be so much harder to achieve that dewy glow if you don't have the right makeup brush, though. Thankfully the Tapered Highlighter Brush is here to rescue you Glossies!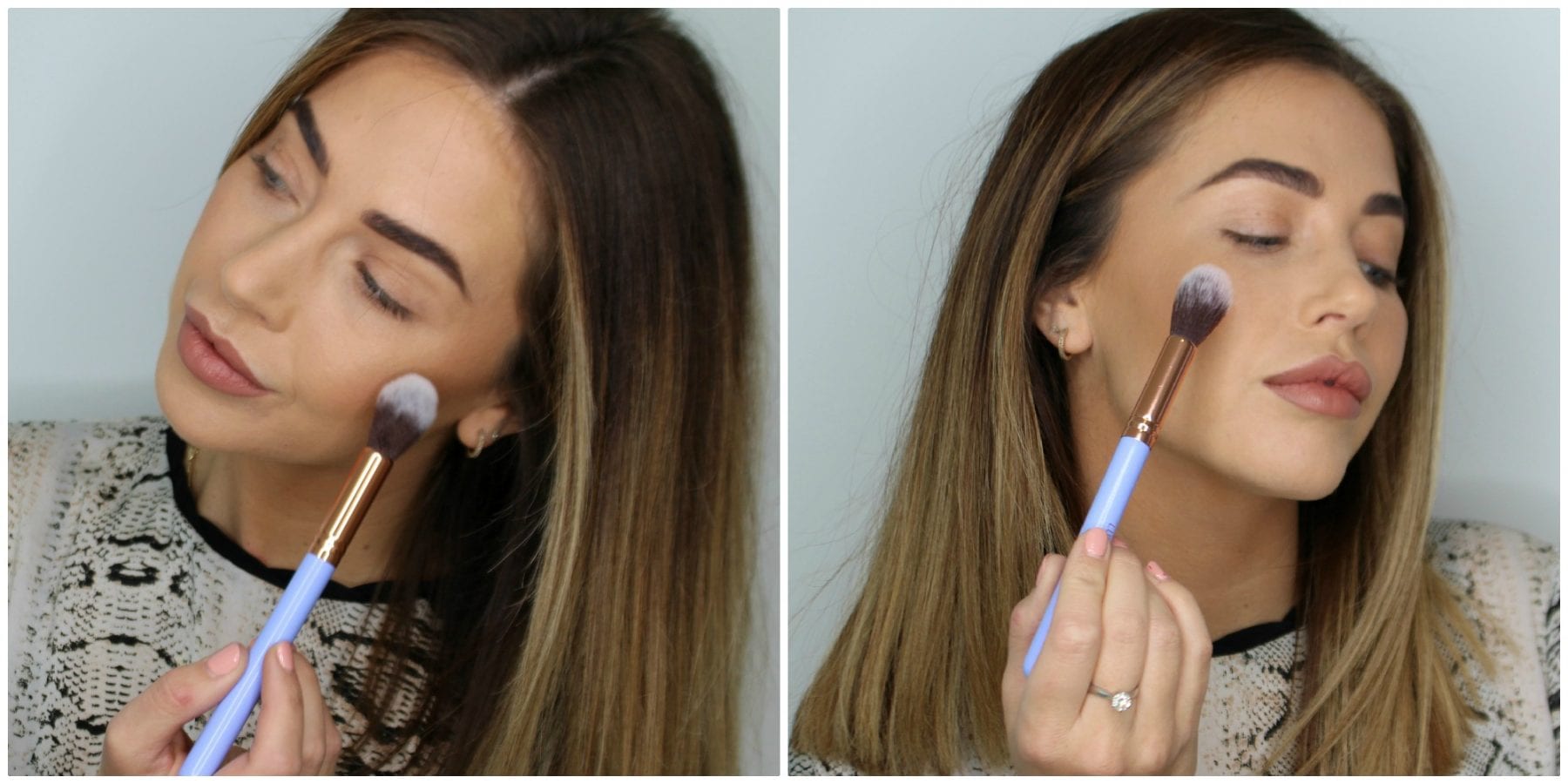 Luxie Dreamcatcher Tapered Highlighter Brush 522
Specifically designed with the ideal bristle density, this high quality brush picks up just the right amount of highlighting powder to dust onto your cheekbones, nose, forehead and cupid's bow.
Better yet, it's hand-crafted and features soft synthetic bristles made with hypoallergenic, vegan and cruelty-free materials.
Why You Should Invest In High-Quality Brushes
When we're looking to achieve a flawless look, most of us immediately think of investing in good-quality makeup. Don't get me wrong Glossies, it's an essential first step, but it shouldn't end there.
"It's time to stop overlooking the importance of high-quality brushes."
If you have the right brushes, it really does help you make the most of your products. Having a good blending brush gives your foundation a much smoother finish, just as creating the perfect cat eye is so much easier when you've got a thin eyeliner brush. Whether you consider yourself a makeup expert, or are just an aspiring enthusiast, your makeup routine becomes so much simpler if you've got a well-curated set of brushes.