The brand new WILD GARDEN range celebrates female friendship a.k.a. girl power so I loved the brand immediately. Inside our September Back To School GLOSSYBOX are four Wild Garden Products (you may have received one) from their new range! Each and every product has such a fresh and unique scent, whether it's their Eau De Parfum, Body Mist or Body Lotion and are all available at iwantoneofthose.com.
About the brand
New for 2018, we had to get our hands on the gorgeous WILD GARDEN range. Everything in the collection comes in a fabulous little gift package – with a tag included for a personalised message between friends. The range includes Eau de Parfums, Body Mists, Body Lotions and even scented candles. All of these ranges are available in three gorgeous fragrances: PRETTY & WILD, SWEET & NAUGHTY and PURE & FABULOUS.
Wild Garden Pure & Fabulous Eau De Parfum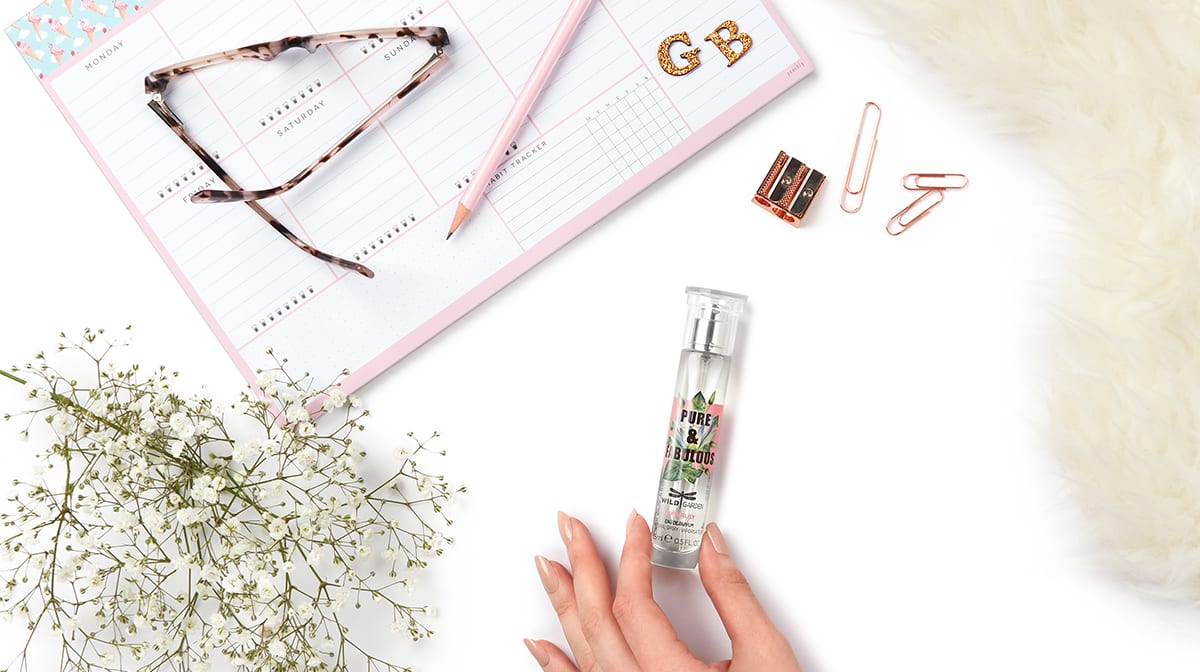 Some of you may have received the gorgeous Wild Garden Pure & Fabulous Eau De Parfum. This fragrance offers a fascinating duality – the juicy freshness of pear notes, intoxicating extracts of lily of the valley and warm notes of amber.
This perfume is the perfect addition to your handbag or your desk like the whole of the GLOSSYBOX team. Apply to the pulse points of your body (behind your ears and on your wrists).