Our Glossy Lounge is one of the many exclusive benefits Glossies get to take advantage of – and we LOVE it!
Accessible via your GLOSSYBOX account area, the Glossy Lounge is updated every month… but regardless of this, it's always full of the biggest and best  competitions, giveaways, promotions and deals from a huge range of brands we know you'll love!
We don't want to spoil the surprise of what's in store for you in the Glossy Lounge.  So you'll need to log in for yourself to find out!
How To Access The Glossy Lounge
Getting into the Glossy Lounge is extremely easy – but of course you can only enter if you're already a Glossy!
1. Click on the 'Glossy Lounge' tab at the top of the GLOSSYBOX website.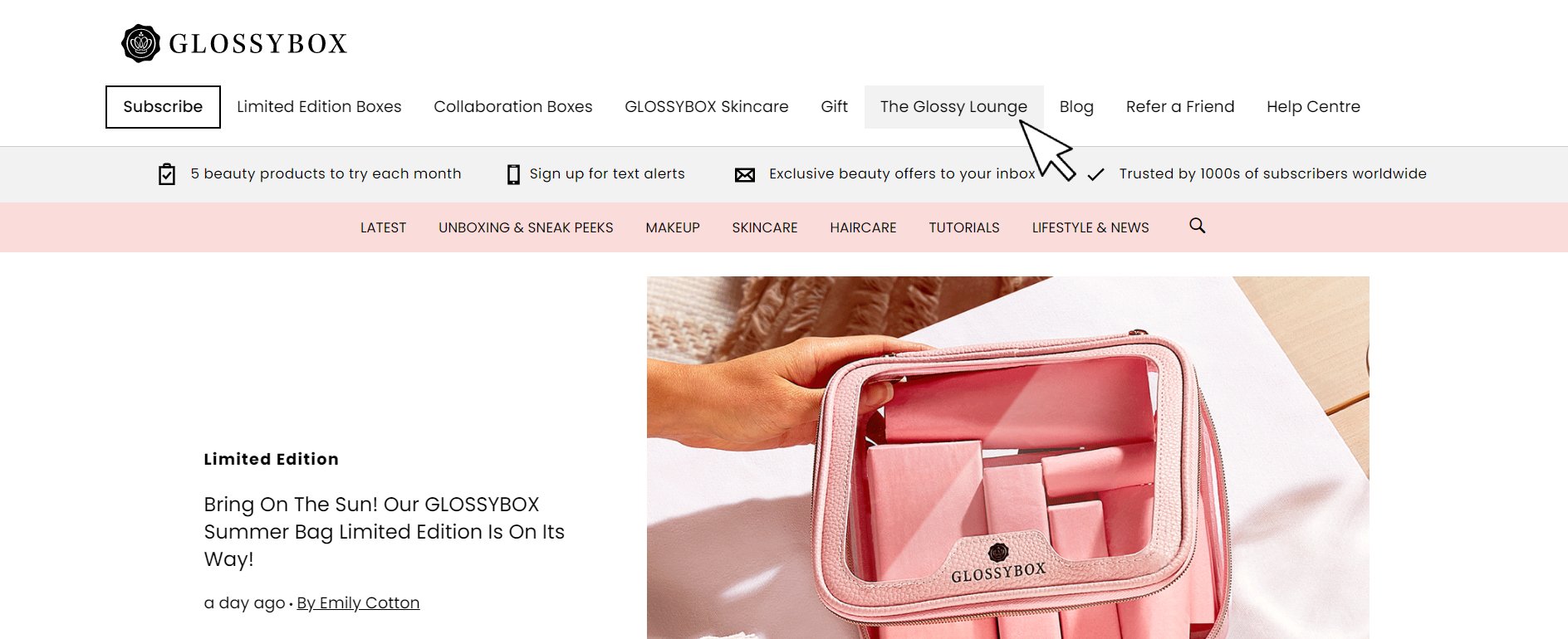 2. Log in to your account!
3. And you're in! It's as easy as that.
Subscribe To GLOSSYBOX
To get access to the Glossy Lounge, you have to be a subscriber! Once signed up, alongside this incredible benefit, you'll of course get your hands on our incredible monthly boxes too! But, that's not it. You'll also get priority access and exclusive discounts on our Limited Edition boxes and the GLOSSYBOX Skincare range (you'll get 25% off all skincare products!) and you'll be able to earn Glossy Credit to spend on all your favourite beauty buys! What are you waiting for? Sign up today!