Easter Weekend is fast approaching – but don't worry! You've still got time to find a luxurious Easter egg that won't break the bank. To help you out, we've given these Lindt Easter eggs a try (purely for selfless reasons, obviously) and have narrowed it down to our five top picks. Feel free to treat a lucky loved one or indulge in one yourself (we won't tell!).
Plus, you can win a £25 Lindt gift voucher by entering the competition at the bottom of this page!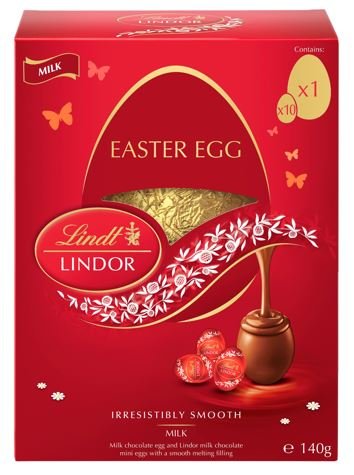 I dare you to find one person whose mouth doesn't water at the sight of Lindor chocolate. Well, this classic milk chocolate egg is 140 grams of melt-in-the-mouth indulgence. You'll not only receive a large hollow egg, but you'll be treated to a selection of milk chocolate mini eggs with smooth, creamy fillings.
Costing only £6, you can't really go wrong with these Lindt Easter eggs!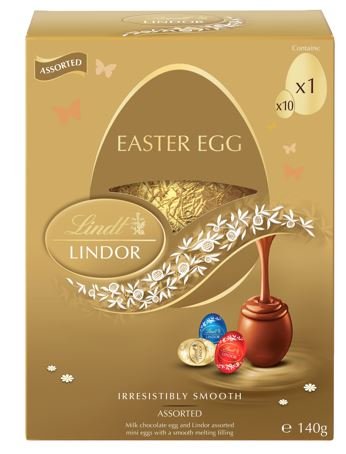 I think that all of the chocolate lovers out there will agree when I say that choosing just one type of chocolate is too hard – and why shouldn't you enjoy a variety of treats?!
So, if you like to mix things up but still want that classic Lindt milk chocolate, I'd opt for their Gold Assorted Easter Egg. You can enjoy that same large hollow egg, only with an assortment of different mini eggs stuffed with a variety of exciting fillings.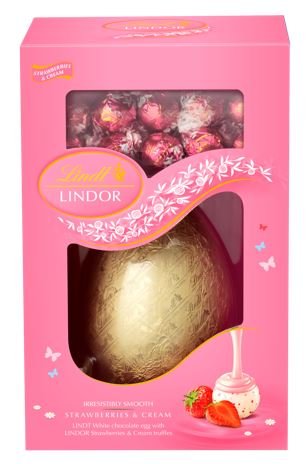 Not only do these Lindt Easter eggs look great (hello striking pink box and elegant white egg), but they taste even better! Indulge in a large white chocolate egg, then devour the 10 strawberry and cream truffles that come with it. It's 285 grams of pure tastiness!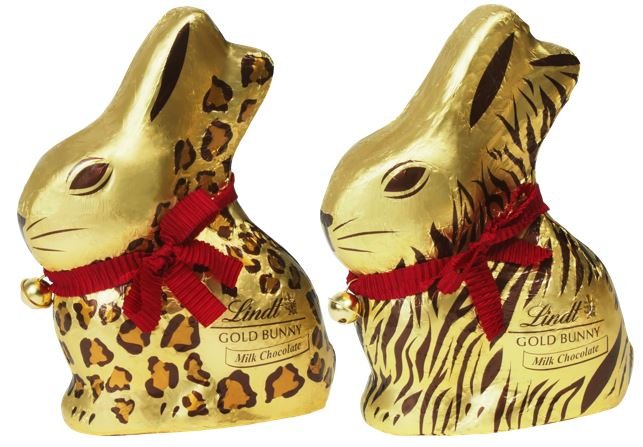 I don't know about you, but when I think of Easter, I always think of the iconic Lindt Gold Bunny. Well, this year the bunny has had a sassy makeover. While the classic red ribbon and famous bell still sit neatly around the neck, you can now get one with a beautiful animal pattern on it. Of course, the creamy chocolate is still the much-loved classic flavour it has always been.
Whether you fancy a fierce leopard print or a feisty zebra pattern, you can walk on the wilder side of life this Easter.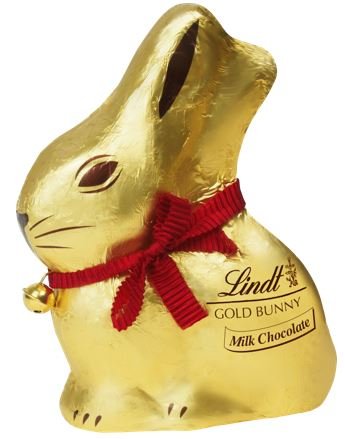 Speaking of the iconic gold bunny, you could always treat someone to the 200 gram version of this smooth chocolate bunny. While it may be a large treat, I can guarantee that they will still want to savour every mouthful.
Fun fact: Did you know that this bunny was designed by a Lindt Maître Chocolatier after his daughter got upset that the wild rabbit in their garden ran away? He made her one out of chocolate to cheer her up and wrapped a bell around its neck so she could always find it.
And there you have it, our favourite Lindt Easter eggs that are guaranteed to please! Don't forget to enter our competition for your chance to win a Lindt gift voucher!
Related: The Nine Best Chocolate-Inspired Easter Beauty Gifts
Enter The Competition
To enter, simply fill in the form below.*
Subscribe To GLOSSYBOX
While you're out shopping for Easter gifts, why not treat yourself or someone special to a GLOSSYBOX subscription? We'll send you five beauty products straight to your door every month. It's the ideal way of trying the latest makeup, skincare and haircare trends without breaking the bank. Join us now from just £8.50 a month!