Easter Weekend is fast approaching and you've still got time to find a luxurious Easter egg that won't break the bank for a lucky loved one or yourself (we won't tell).
We all love to try before we buy (especially when chocolate is involved) so here is our pick of the most striking and tasty Easter eggs this year.
This gold-lustred, milk chocolate pineapple egg surrounded by piña colada truffles looks too good to eat! But the combination of chocolate and our favourite cocktail makes this hard to resist. This has got to be the most amazing egg we've ever seen and at just £15, that's a lot of gold for your money.

Marks and Spencer never let us down. If it's metallic eggs you are loving, then this ombré pink and gold Belgian chocolate egg is just what you need. Hand-painted and filled with mini Marc de Champagne truffles, this is a little bit of luxury without a big price tag.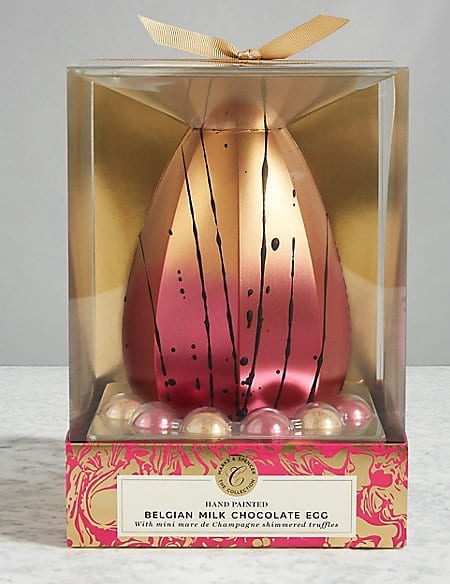 Two of our favourite things in one, we just can't resist this Hotel Chocolate extra-thick Champagne chocolate egg. Not only is it Glossy pink due to the real strawberries within, it's filled with Champagne truffles. And they haven't skimped on the booze either, the truffles are made with Marc de Champagne (a colourless brandy produced by distilling grape skins and seeds). After all, there is always an excuse for Champagne…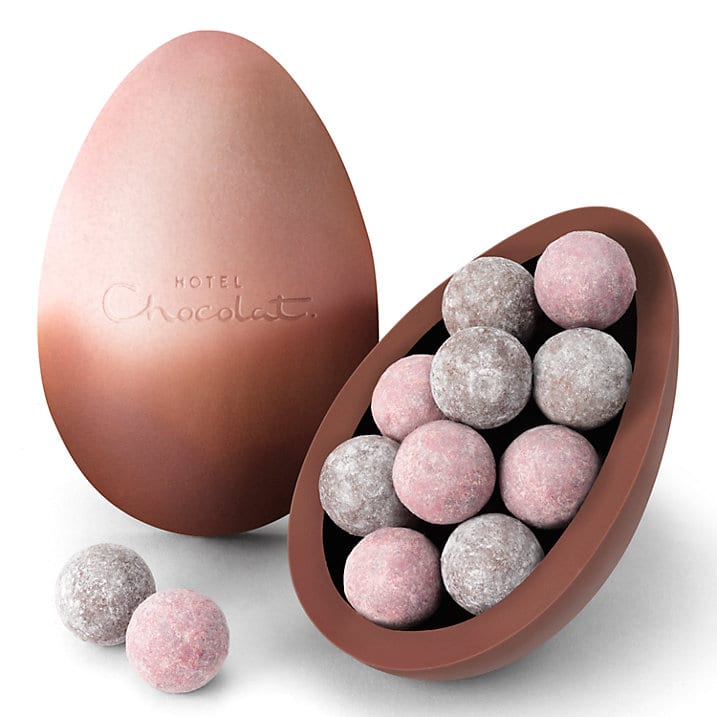 It doesn't stop at Champagne. This Thorntons' prosecco milk chocolate egg has strawberry pieces embedded in the chocolate to give it a spectacular flavour! It even comes with white chocolate strawberry and prosecco truffles too! For £12 this is an absolute steal and ticks all the boxes.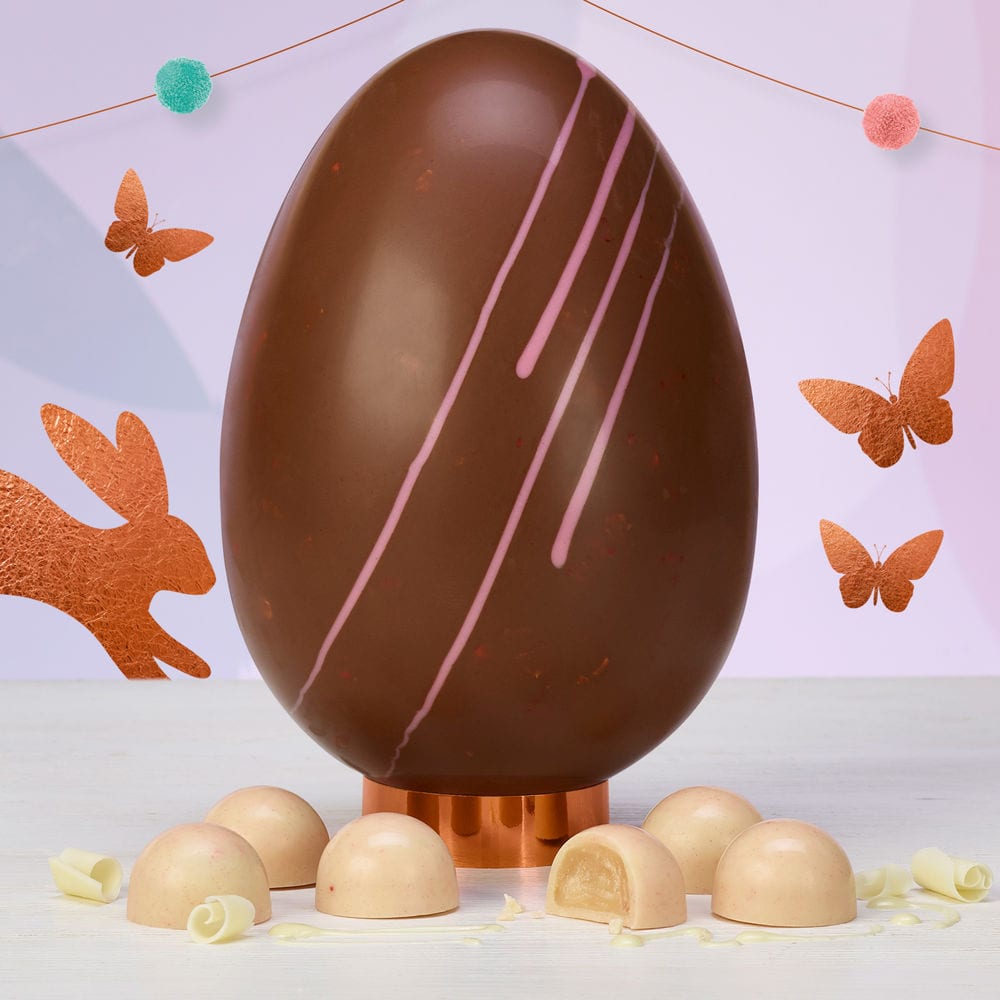 A luxury for those of you who can't eat the Easter eggs off the shelves, this vegan, dairy-free and gluten free egg from Booja Booja is a god send! First off, this is not an egg as such, it's 3 award-winning almond and sea salt caramel chocolate truffles housed in a beautifully hand-painted Easter egg, but this makes the perfect gift and you can keep the egg afterwards!
Aldi have pulled out all the stops this Easter and have pit themselves against the more expensive eggs with these geometric beauties. These are both show stoppers that look and taste so much more expensive than the modest price tag. These funky eggs are a steal at £3.99 so you'll have to be quick if you want to get your hands on one!
Easter is all about spending time with your friends and family. Treat them to one of these fabulous chocolate eggs or even our 'Spring Cleaning' themed March box!
Enter Our Easter Competition
Can you work out how many eggs are in the box? Watch our Glossy video on Facebook, comment how many eggs you can see, follow us and tag two of your favourite chocolate lovers for your chance to win this amazing chocolate bundle from Montezuma! From mini eggs, to chocolate bunnies to giant eggs, this will definitely get your taste buds tingling.