Welcome to back to week 2 of our 10 week mindfulness journey together! Our wellness coach, Laura Bamber, is back with some more Mindfulness inspiration and self-appreciation. This week, she is teaching us how to practice self-love.
Why do a lot of us struggle with the concept of self-love?
Many of us struggle with the concept self-love because it feels self-indulgent, ego-centric and a bit "me me me"! From a very young age we were taught that is it not ok to love yourself. We were encouraged to put others before ourselves and putting ourselves at the front of the queue was often frowned upon. This has manifested itself into our adult lives.
We race around trying to please everyone else and neglect ourselves in the process. This is no good for anybody.
You really stress how important it is to love yourself – why is it so important?
Self-love is really important for two reasons:
Self-love is the antidote to stress. Our brains are not evolved to deal with the volume of stressors in today's society and therefore many of us are operating in completely frazzled states! By looking inwards every once in a while, and listening to the needs of our bodies, we can combat stress in the short-term and improve our long-term health.
Self-love allows us to better support our loved ones. Self-love does not equal selfishness, it's the opposite. It strengthens us, builds our resilience and enables us to show up as the best version of ourselves for our loved ones. We are no use to anyone if we are exhausted and depleted of energy. Yes, absolutely support others, but nurture yourself first.
How can we all incorporate self-love into our lives?
Everyone's requirements for self-love are completely different so I'd encourage you to spend some time thinking about what self-love looks like uniquely for you. There are different ways of looking after yourself and so when constructing your self-love list, consider activities that fall into the following categories:
The first step is always creating this sense of awareness. Becoming more in tune with how you are feeling, what you are thinking and the link between the two.
Re-charge. We need to recharge our energy levels before we can start adding in the things that 'light us up'. Resting and recuperating is vital to start bringing down our stress levels.
Activities that light you up. This is the super fun part of your self-love practice! Understanding what makes your heart sing and raises your energy levels so you are vibrating positivity to everyone around you.
Brain training. Training your brain towards a more positive bias will help to extinguish the negative thoughts that drain you.
Personal development. Personal development can take on many guises but to me it means identifying areas of your life that you would like to work on, to help you grow, and making sure that this stuff is prioritised.
Setting boundaries. Taking care of yourself means setting your boundaries and saying no to things that deplete you of energy as well as saying yes to the things that light you up.
What does your self-love practise look like and how can you implement it into your week to ensure that you are the healthiest and happiest version of yourself?
Continue the mindfulness journey…
Keep a look out for more Mindfulness Monday posts for mindfulness techniques and more top tips.
You can enrol for a six session package with Laura or have a one-off 90 minute session (via Skype or face-to-face). Visit The Vibrancy Hub and their Facebook and Instagram page to find out more.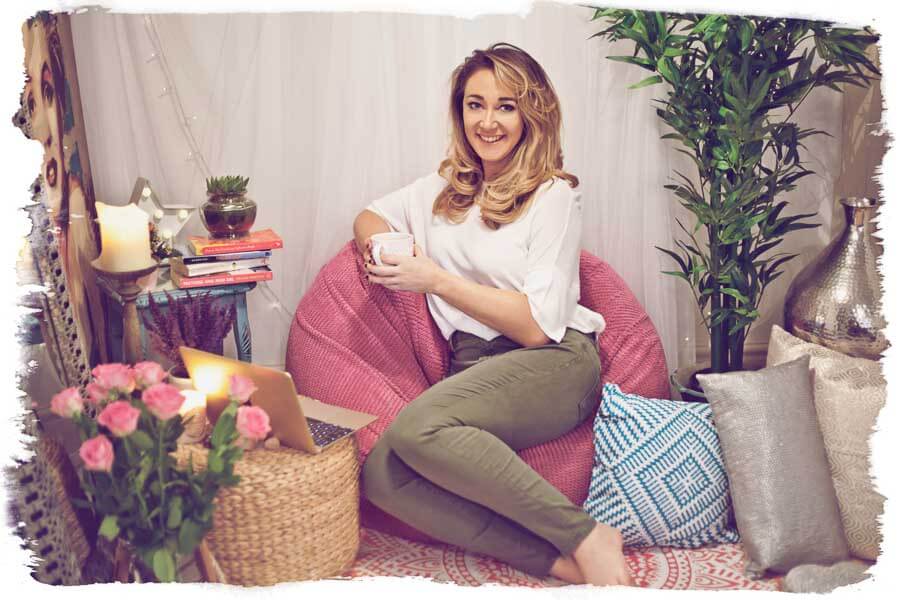 Not a GLOSSY? What are you waiting for? Subscribe from just £10 a month.