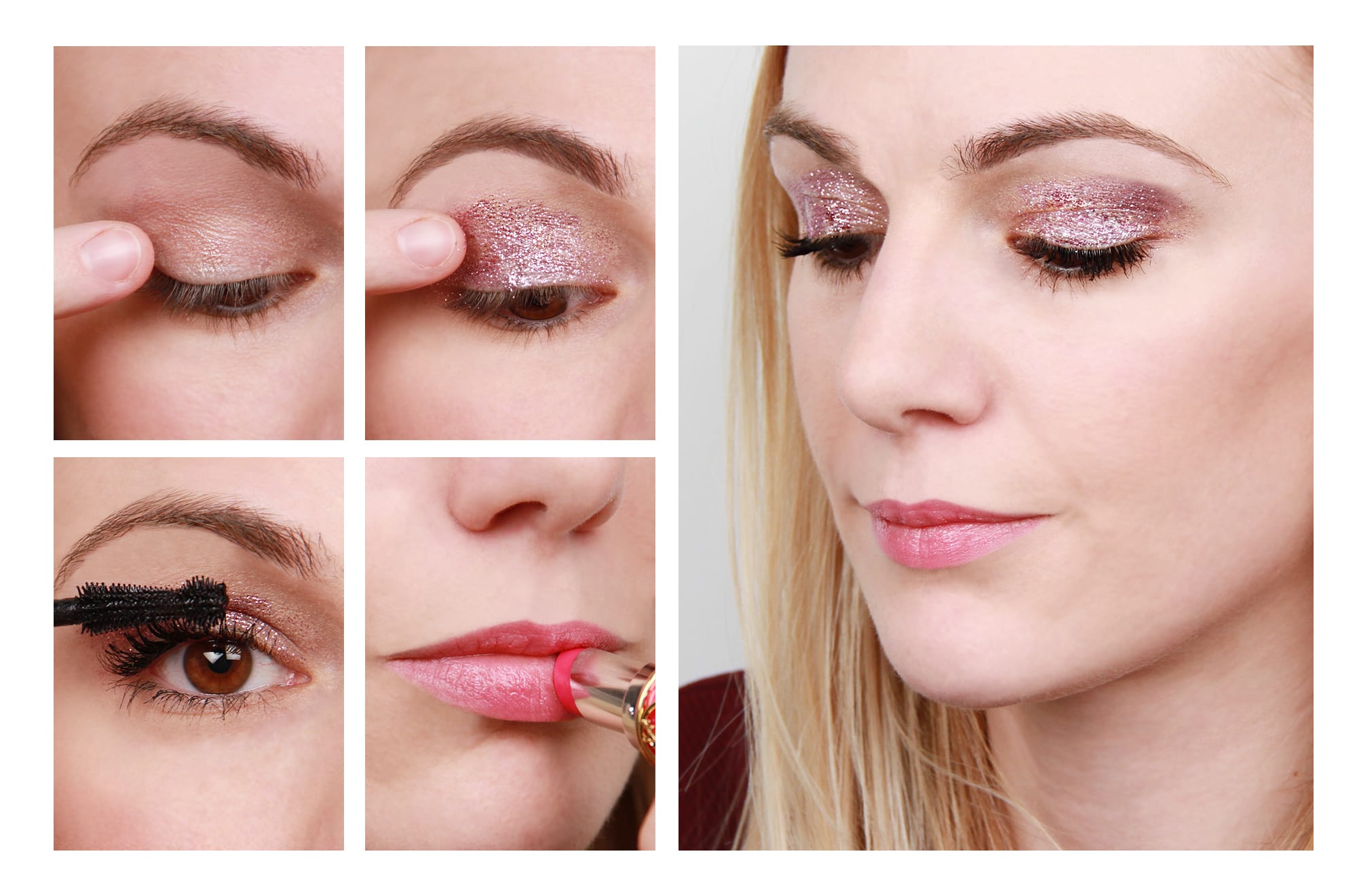 Glitter makeup can be an opinion divider. While we may have all adored glitter as kids, once we get a little older it gets trickier to wear.
While there are those of us who are fully fledged glitter advocates and will adorn a bit of sparkle at each and every opportunity, others may be a little less keen. But with the shows offering up a whole host of grown-up  glittery looks for us to play with, it's time for us to embrace glitter for all its worth.
One of our favourite looks had to be at Emanuel Ungaro's Autumn/Winter show, where models adorned pretty pink glitter on their eyelids. So naturally, we hopped in the GLOSSYBOX beauty booth to give it a go…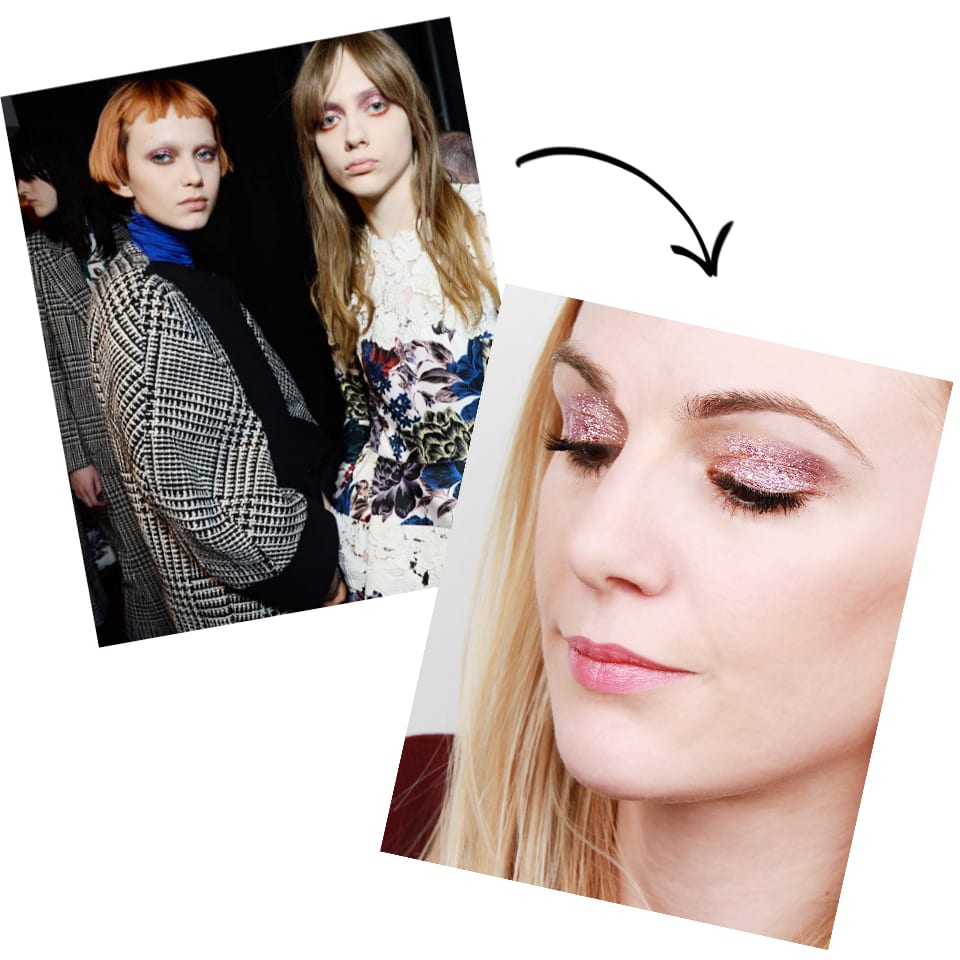 How To DIY Pink Glitter Eyelids
To try this look yourself, start by applying a little vaseline to your eyelids, then using your finger lightly dab on some pink glitter, carefully apply it over your entire eyelid.
To finish, curl your lashes and apply a couple of coats of jet black mascara, then slick on a glossy pink lipstick.
Need some glitter in your makeup bag? Shop four of our favourite products below for adding a little pink sparkle…
MAC Snow Ball Pigment & Glitter Kit, £25
With two pink pigment powders (which can be applied dry or wet for a more intense finish) plus a bright pink glitter pot, this is the kit for experimenting. It comes in a cute rose gold sequin clutch bag, too.
NYX Professional Makeup Face and Body Glitter, £5.50
A finely milled glitter, this pot of sparkles is great for applying to your eyelids then dusting over your shoulders too for extra shimmer.
Urban Decay Heavy Metal Glitter Eye Liner, £15
Either choose the light pink Grind or the magenta Catcall to add a slick of glitter liner to your look. The applicator means you'll have greater control if you want to add it under your lower lashes.
Obsessive Compulsive Cosmetics Glitter, £11
Super fine, this glitter powder is perfect for pressing onto your eyelids and then sprinkling in your hair too, for a final flourish.
Love this? For more beauty tips, news and tutorials see what's new on Beauty Unboxed today.