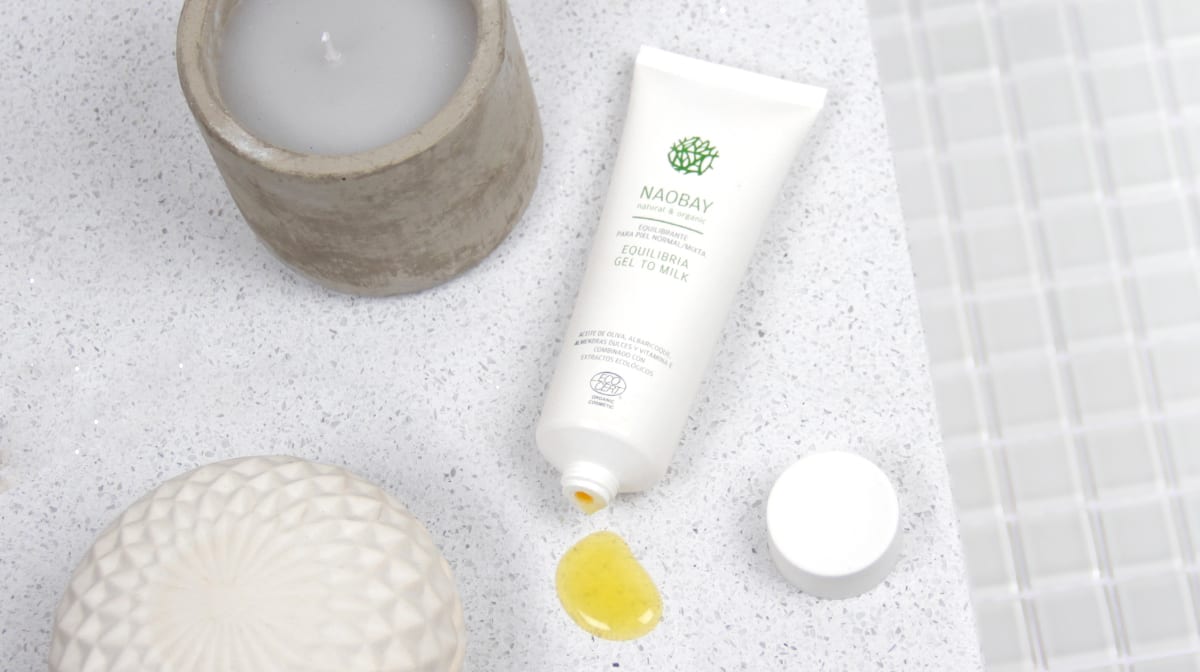 While we're huge believers in sticking to daily skincare regime, let's be honest—washing your face can be boring. Especially at night when all you want to do is flop straight into bed! Luckily, the Equilibria Gel To Milk Facial Cleanser from organic beauty brand NAOBAY is here to save us all.
Turning a daily session at the sink into a much cooler experience, the cleanser squeezes out of the tube as a golden-hued gel (wait until you smell it—delicious) before transforming into a gorgeously milky formula when you splash it with water. The best part? It's in December's GLOSSYBOX, along with four more surprise beauty treats.
Infused with skin-boosting natural ingredients including nourishing Açaí extract, and skin-soothing sweet almond oil, this is your perfect partner during the winter months when complexions can feel dry, tired or dull.
Massage it into your skin every evening to remove makeup (it even works on a full-throttle smoky eye), or use it to give your face a revitalising refresh every morning.
Our tip: It's especially magical the morning after a night out, thanks to gentle exfoliators which buff the skin and boost radiance, plus olive oil which minimises fine lines and large pores.
Want to see it in action? Here's how cleanse like a (super-cool) pro…