The ancient stress-relieving activity of zen gardening is making a comeback, bringing a sense of peace and calmness to homes far and wide. So what better way to re-use this month's box?
Typically consisting of sand which is raked in patterns to resemble flowing water and stones to represent islands or mountains, we've turned the lid of this month's box into a mini zen garden. Here's how…
1. Pour some sand into the lid of your box, so it reaches just up to the pink line.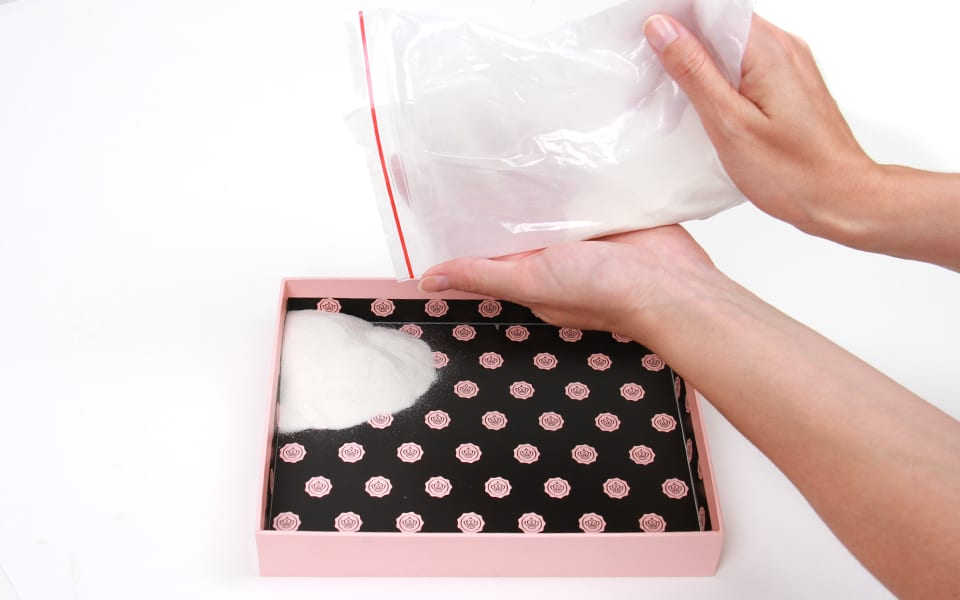 2. Once you've levelled the sand out, it's time to decorate it. We decided to pop a small succulent in the corner.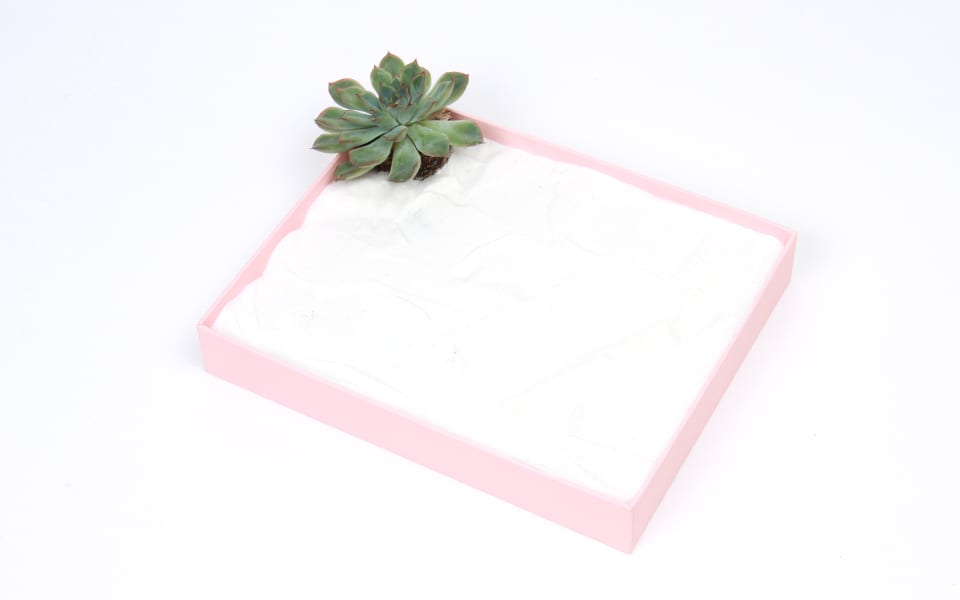 3. Pop some crystals or small rocks in one of the corners. We also added a tealight – you can decorate it with whatever takes your fancy!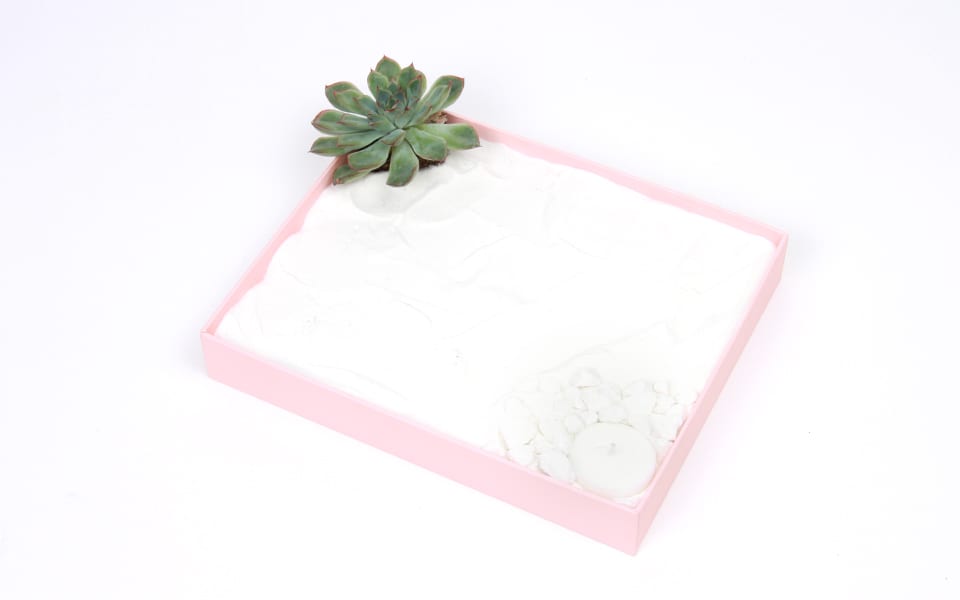 4. You're done! We bought a small rake from Amazon so we can create the patterns that resemble flowing water.