With everything that is happening around the world, the pressure of figuring out how to work efficiently from home, the stress of constantly having to keep the kids entertained, and the anxiety that comes with being stuck indoors, we could all do with a little zen in our lives. Fortunately, you can enjoy the ancient, stress-relieving effect of a zen garden by upscaling your GLOSSYBOX!  
Turn Your GLOSSYBOX Into A Zen 
Garden
Typically consisting of sand that is raked in patterns that resemble flowing water, as well as small stones and plants that represent islands and mountains, this DIY garden helps to bring a sense of peace. The act of raking can be really soothing, whilst the garden itself is beautiful and calming. 
Here's how you can make your own by turning the lid of your old GLOSSYBOX into a mini zen garden… 
What You'll Need
Related: How To Create A Floral Monogrammed Display
Step 1: Creating Your Sandy Base
The most important part of the zen garden is the sandy base, so make sure that you have enough to fill the lid of you GLOSSYBOX. Carefully pour it into the lid until the sand reaches just above the pink line, then use your hands to delicately level it out. You want a smooth surface.  
We've chosen the traditional white sand, but you should feel free to use any colour that you find calming. Pastel colours are often popular choices too.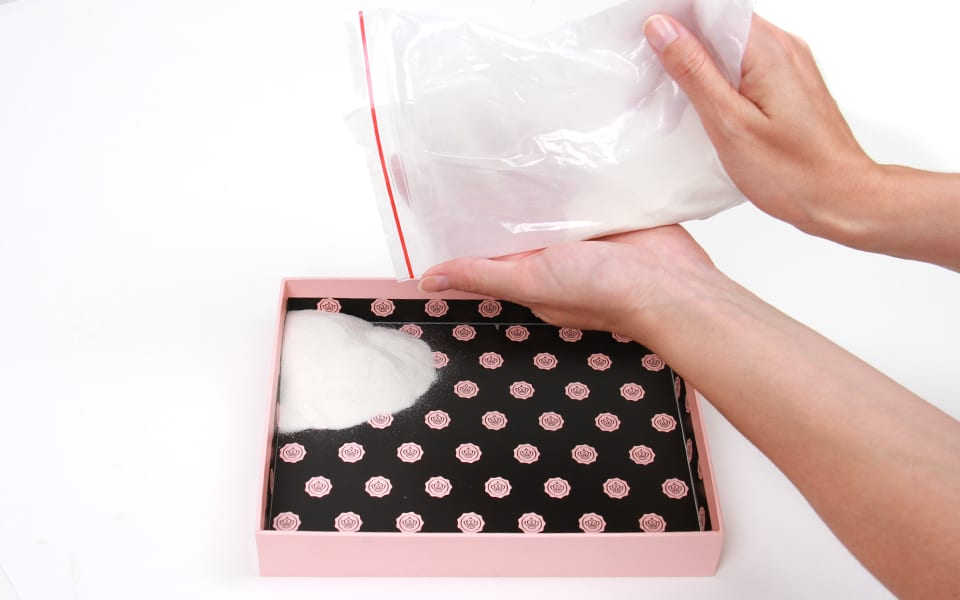 Step 2: 
Add A Soothing Plant
This is the part where you get to be creative: you can now decorate your garden. We've opted for a small succulent, but cacti work well too. You can choose a live plant or a plastic one, that's up to you. Just bury the plant in the left-hand corner, covering the base in sand.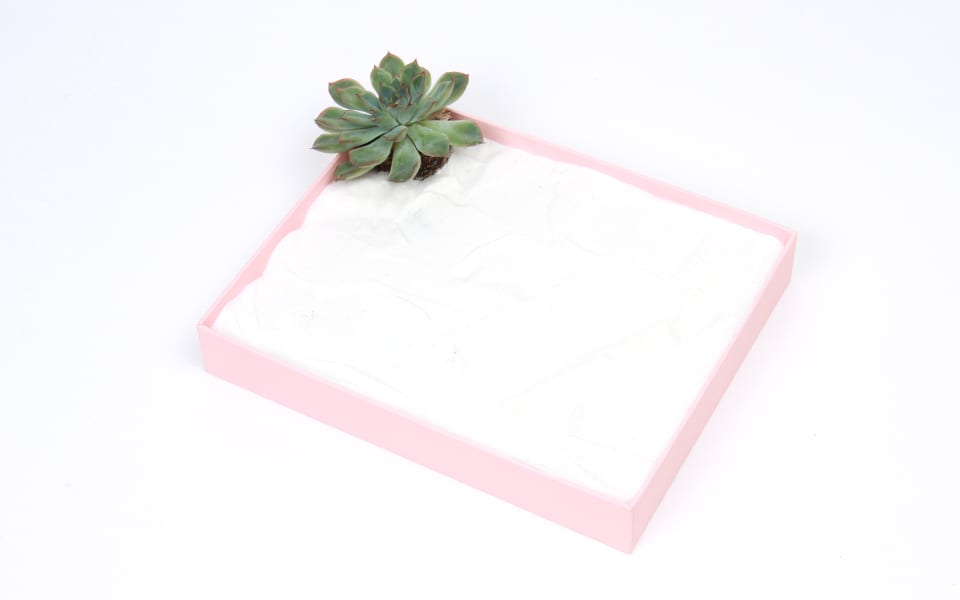 St
ep 3: 
Decorate
To make your garden even more zen, pop some crystals or small stones in one of the corners. We placed a few crystals around the succulent, then added a tealight in the opposite corner and embellished that with small rocks. You can decorate your garden in whatever way takes your fancy, though!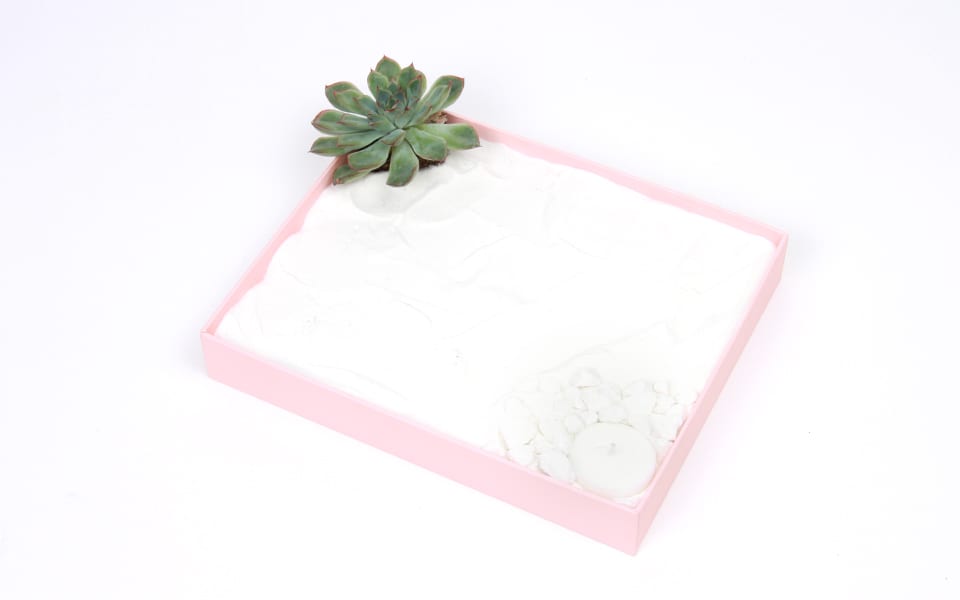 Step 4: Enjoy A Sense 
Of
 Zen
And voila – your zen garden is good to go! Place it on your desk or any other place you can use it whenever you start to feel tense. Place the small rake inside the garden and enjoy creating the flowing patterns that have soothed so many far and wide.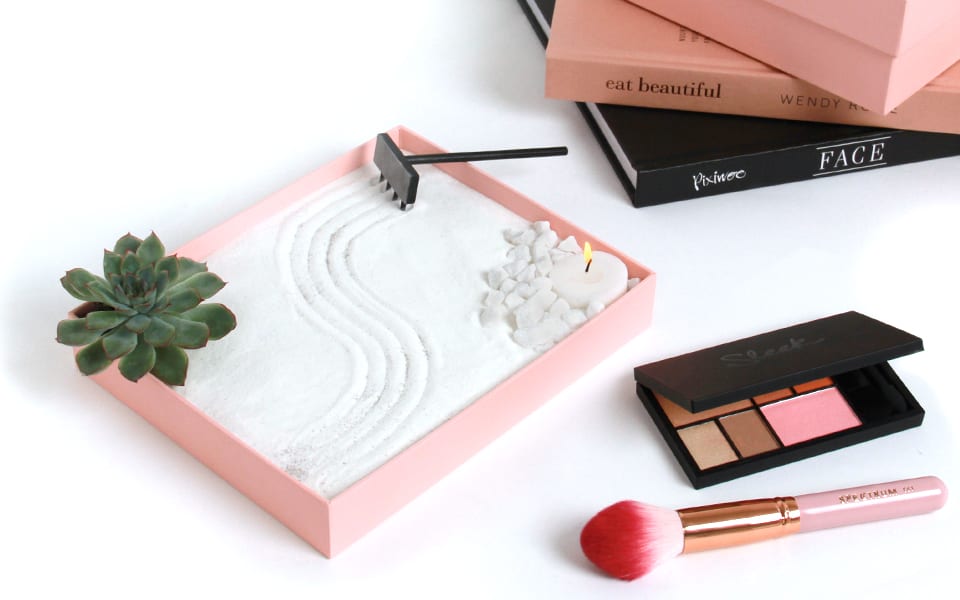 Subscribe To GLOSSYBOX
Want to feel like your best self? Every month, we send our subscribers 5 skincare and makeup treats that make them look and feel their best. Don't miss out! Subscribe to GLOSSYBOX now…