Going somewhere..? Doing it in style doesn't mean turning left when you get on the plane, it's actually all about what you pack in your carry on…
Why? Because the reality is that getting off a flight, especially one that's more than five hours, can leave you feeling like a dried-out husk, rather than the best version of yourself who sports a gleaming face and looks holiday-ready.
You see, alongside the re-circulated and filtered air, our skin becomes subject to very low humidity which basically drains it of hydration. To give you an idea, while the average family home has a humidity of 50%, our skin is subject to 10-20% when we step onto a plane.
Without the proper tools in your carry-on you may even succumb to 'plane face' – think red, blotchy, dull and even sensitive skin. Don't worry, though, these are the tools you need to ensure you trot down the steps of your 747 looking – and feeling – fresh as a daisy…
Don't forget your hands
A mini beauty buy that'll you be glad you packed. The Merci Handy Hand Sanitizer, £2.90, is 30ml and not only wipes out any unwanted nasties and germs your hands might pick up, but also nourishes hands with emollient beads and vitamin E. It means that keeping your hands germ-free doesn't mean that unwanted dryness.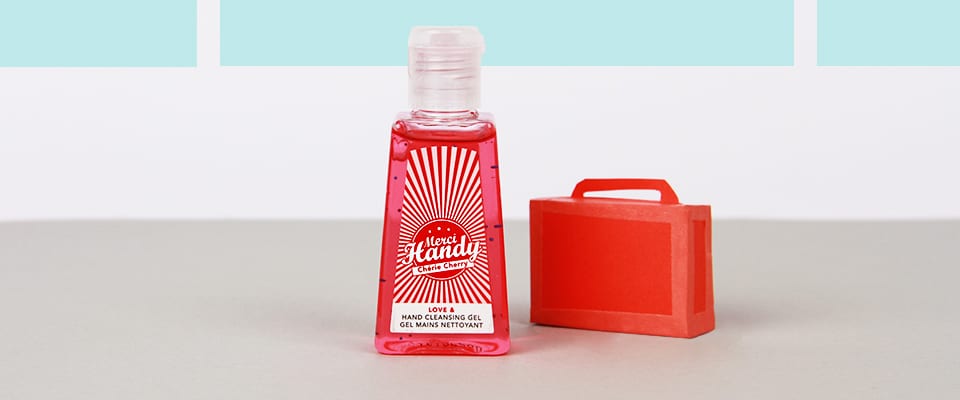 Our hands go through an awful lot and a flight is the perfect time to not only give them a rest, but also give them a nourishing treat. Starskin Hollywood Hand Model Hand Mask, £8.50, delivers a cocktail of botanical ingredients and oils and as a long-haul flight is one of the few times, other than sleeping, when we aren't tapping away on a handheld device or similar this is another way to keep your hands occupied.
Mask it
You've probably heard the buzz or seen some pictures on Instagram of the new Origins Flow Fusion sheet masks, £5, and as well as being one of the beauty world's most exciting new additions to skincare, they are also perfectly unfussy for in-flight pampering. Each mask is infused with a unique essential oil blend in a bid to target specific skin concerns and deliver particular benefits, depending on which one you opt for. A favourite of ours for travel is Lavender, as it calms and relaxes while leaving you with fresh-looking, plumped-up skin post-flight. Yes, it's hard not to have a look of Hannibal Lecter about you while you wear it, but the pay off is totally worth it.
Single-serving beauty products are ideal for taking in-flight. They give you the perfect dose of your skincare needs and take up barely any room in your luggage – ideal if you're an over-packer. Estee Lauder Advanced Night Repair Concentrated Recovery Eye Mask, £36 for four, delivers a concentrated dose of hydration that'll beat the withering effects of your journey. Plus, these patches are so drenched in concentrate you can barely see them when you're wearing them.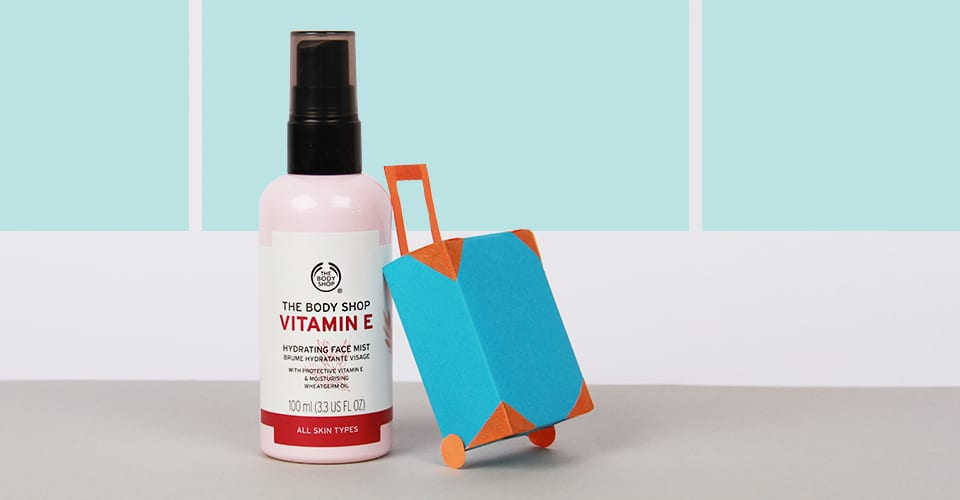 Hydration
If you're travelling through several time zones then you'll want to keeping topping up the hydration that all that air pressure is taking out. The Body Shop Vitamin E Hydrating Face Mist, £10, is small enough to take on a flight, but regular spritzing will keep skin looking and feeling refreshed and plumped.
To help your skin retain moisture, turn to a hyaluronic serum like The Ordinary Hyaluronic Acid, £5.60. The lightweight, oil-free formula helps your skin retain more moisture – just pop an intensive face cream like Paula's Choice Skin Recovery Hydrating Treatment Mask, £21, on top and your skin will thank you for it post-flight. The tube is a little too large at 118ml, but we just dispense a little into a smaller pot!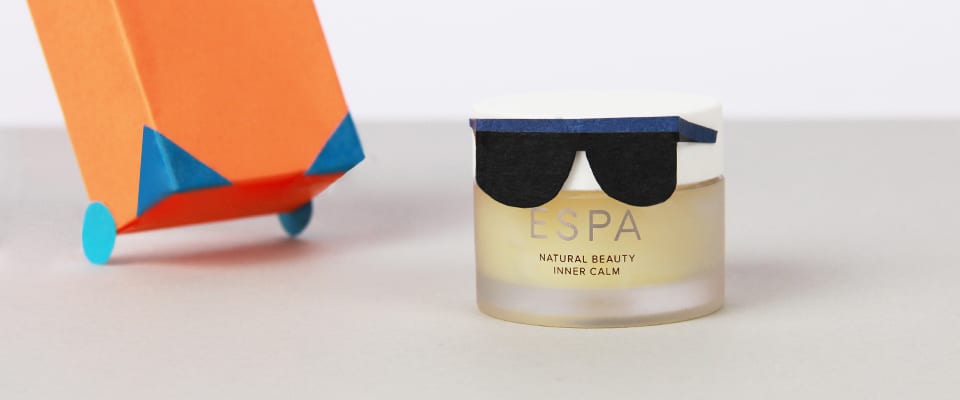 You can layer on all the skincare you want, but if you are a stressful flyer or can't seem to relax at 30,000 then ESPA Restorative Balm, £15, will help you unwind and relax. The combination of rose germanium, sweet orange and lavender work to soothe and comfort, while myrrh and palmarosa help calm and relieve anxiety. The tiny pot is to easy to take with you and can even help you sleep when you get to your destination – simply massage a small amount onto your wrists and temples, breathe in deeply and you'll be good to go.
To give your face a pick-me-up, Clinique Fresh Pressed Daily Booster, £58, contains pure vitamin C to brighten and boost radiance. Plus, with continued use – not just in flight – you'll notice continued results, from smoother, firmer skin to a healthy glow.