When it came to the spring/summer 2016 shows, lashes were out in full force. Used in an ornamental way to create an edgy aesthetic that's full of attitude, MAC's director of makeup artistry Terry Barber summed the look up pretty perfectly: 'Bardot biker. Think glamour puss meets rock-and-roll party girl.' latest beauty trends
Spotted at countless shows, from Marni where false lashes were brought back in a big way to DAKS where the classic Twiggy lash was a cool girl twist, whether you're opting for coatings of inky black mascara or a super long finish via a pair of falsies, we love this trend for summer as it's a super simple way to amp up your makeup.
Here's how we got on trialing it ourselves…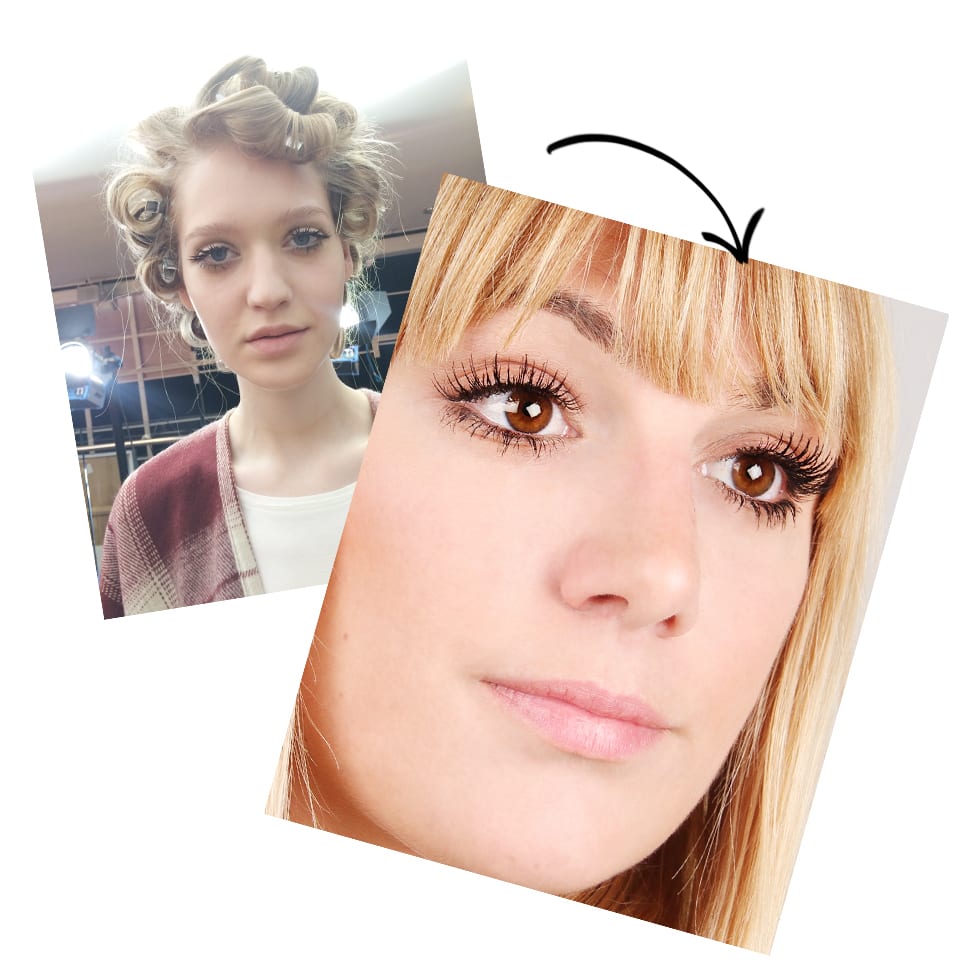 How to recreate the look yourself:
1. Use eyelash curlers to add a curl to your lashes. Start at the root and hold for two seconds, then do the same at thing at the middle and end of your lashes.
2. Apply a pair of lengthening false lashes. We used Eylure Lengthening Lashes in 116, £5.35.
3. Once the lashes have stuck in place, use a fibre building mascara and coat your top lashes with it to add further volume and length. We used AmpliLash 3D Fibre Mascara, £24.95. It's comes with a priming mascara which you apply first and  fibre extensions, which you then apply on top to extend the length.
4. Finish the look by applying the AmpliLash 3D Fibre Mascara to your bottom lashes – build it up slowly so they don't end up too long!