This month, we've been upscaling some of our old boxes to create storage for our nail polishes! Genius, right? All you need is a couple of old boxes and you can create your own nail polish stand to display all your pretty colours on! It makes choosing which to paint your talons with that bit easier.
Here's how we made it…
1. You'll need two GLOSSYBOXES. Take the lid off one of the boxes and cut horizontal straight line down the middle, so you have two pieces.
2. Next, cut one side off each of the lid halves, roughly one CM in from the edge.

3. Taking the base of one of your boxes, cut off the front panel.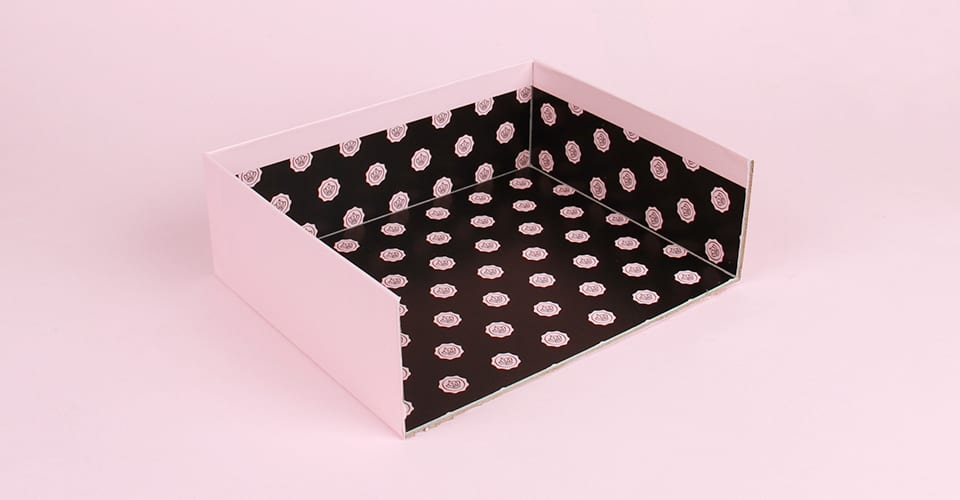 4. Take the shorter of the lid halves and stand it inside the back of this base, so the top of the lid is facing forwards.
5. Take the other lid half you have cut and slide it in against the the first piece, so that the top of the lid is facing upwards.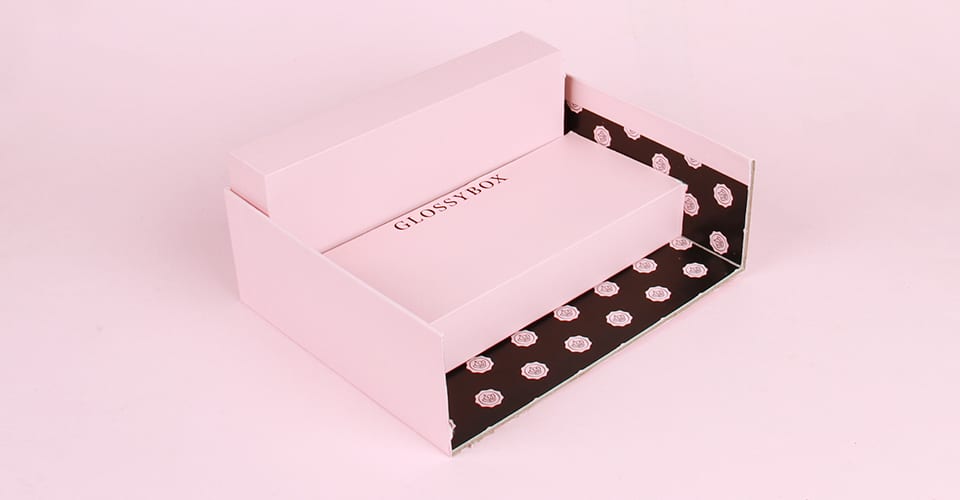 6. Glue both pieces in place.
7. Take the second (currently untouched) lid and cut horizontally 4cm in from the longest edge of the lid. Repeat step two on one of the smaller edges, so one of the sides is removed. Place this piece on top of the two glued down pieces, creating three shelves and glue in place.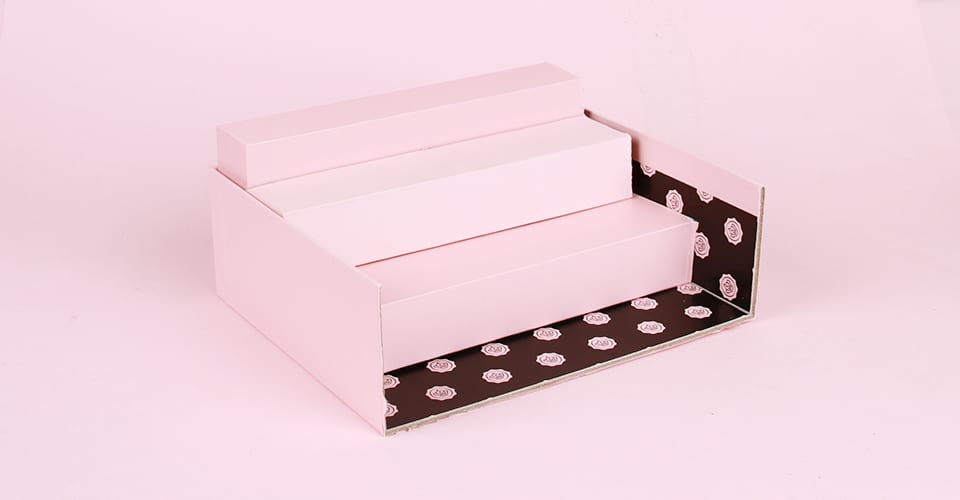 8. For a finishing touch, spray paint in a colour of your choice.
COMPETITION
To win a special edit of beauty treats (pictured), simply comment below telling us your weirdest or most wonderful Glossybox upscale idea…
TERMS & CONDITIONS APPLY