We've rounded up a quad of pretty hair tutorials that are practical, on trend and perfect for summer – each one can take you from the beach to the bar without the need to restyle. What more could you ask for?
The S Braid
Plait away! Braids are the biggest staple on the hair agenda this summer. Not only does the Hershesons 'S Braid' have a beautiful texture at the back, but it can be kept in for 3-4 days – so it's ideal for festivals. In fact, the longer it's left, the softer and more tousled it becomes. Here's how to do it yourself – or if you prefer, take a trip to the Hershesons Braid Bar and they'll do it for you!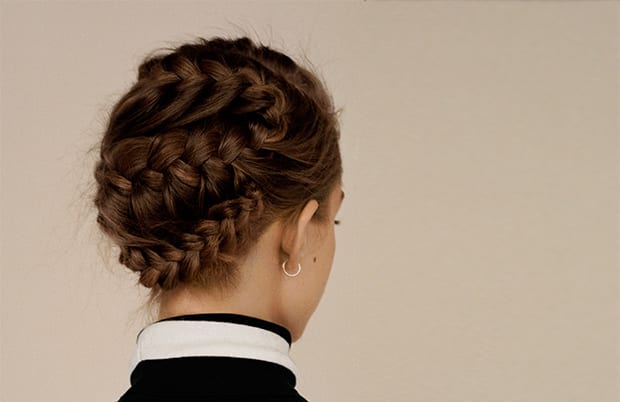 Step one: Part your hair from the right-hand side
Step two: Starting at your temples, begin a French braid, snaking the style into an S-shape rather than plaiting straight down as you usually would
Step three: Secure the braid with clear bands and tuck any strands of hair into the braid, securing with hair pins
Boho Waves
For a carefree style, give KMS's boho waves a go. Paying homage to the 70s, the laid back look combines tousled waves with a few simple braids to add a subtle, bohemian vibe to your hair.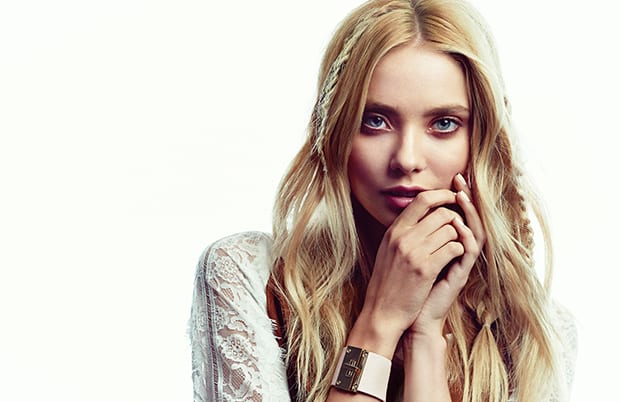 Step one: Begin by spraying sea salt spray all over your hair to add texture
Step two: Twist various sections of your hair to create natural tousled curls. Then blowdry the hair, carefully loosening the twists as you go
Step three: Taking an under-section of hair from behind the ear, create a loose French braid. Apply dry wax for texture. Then continue to create four braids randomly throughout your hair
Step four: Finish the look with a mist of texturising hairspray
Relaxed Top Knot
First seen backstage at Monique Lhuillier's autumn/winter 2015 show, this style was inspired by the individuality and edginess of the modern day woman. We love the slightly worn-in look of it – and it makes for a great way to effortlessly slick your hair out of your face on a hot day.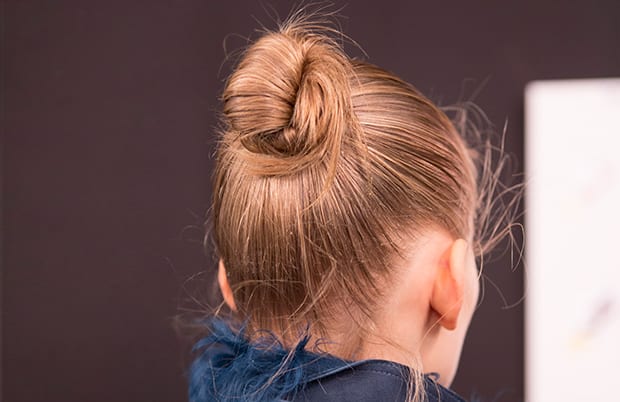 Step one: Starting with damp hair, apply some volumising mousse from root-to-tip and blowdry straight
Step two: Using a paddle brush, pull your hair into a tight ponytail at the back of the head, then secure with a hair tie
Step three: Mist the hair with hairspray to give it an extra, long-lasting hold and wrap your hair around the ponytail into loose, piece-y bun.  Keep the bun edgy and let loose pieces of hair fall out, for a whispy finish
Step four: Apply a generous spritz of hairspray and a dash of shine spray for a runway-ready, super-sleek look
The Halo Braid
Nothing beats KMS's pretty halo braid – it's an undone, effortless look that can be worn from office to festival.

Step one: Spritz the hair with sea salt spray and lightly blowdry, allowing the product to set while twisting the body of the hair to create tousled waves
Step two: Divide the hair into two even sections
Step three: Taking one section, plait it into a fishtail braid. Then repeat on the other section of your hair
Step four: Take both braids and wrap around the crown, so they sit at the front of the head. Secure with grips, leaving loose strands free to frame the face
Step five: Finish with hairspray to secure the look in place