Not all of us are lucky enough to be born with perfectly lustrous locks. In reality, we deal with either frizz, thinning, a dry scalp, split ends – or all of the above combined – on a daily basis. But with the right products and a little knowledge on how to get healthy hair, you can walk out the door with your tresses looking the very best version of themselves day after day.
The trick is to give your hair the same kind of TLC you treat your complexion to. And luckily, a number of products now harness the science of skincare to make them that much more targeted to your individual needs.
So to help you tackle your biggest hair hang-ups, we asked some of our favourite pros to select a prescription of products for managing and controlling six common complaints. Here's what they had to say…
If your hair is parched…
Sunshine, over-styling and hair colouring are just a few of the stresses that can to break down our hair's natural moisture barrier, in turn leaving it dry beyond belief. When this happens, it becomes far more vulnerable to breakage and frizz.
Neil Moodie, Creative Director for Windle and Moodie prescribes: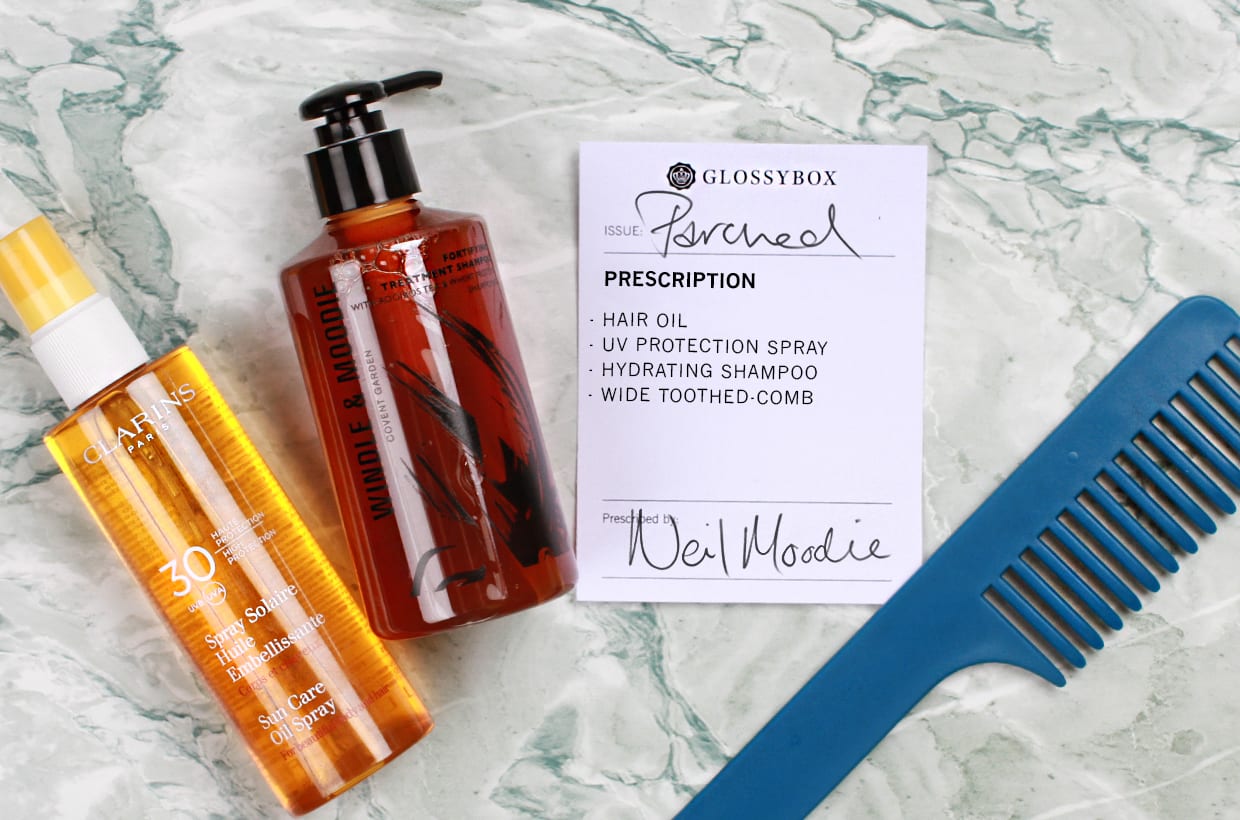 'Massaging your hair with oil once a week will make it glossy and stronger – use it pre-shampoo and massage into the cuticle, then once you've washed your hair brush it through with a wide-tooth comb to prevent breakage. UV rays really dry your hair out, so keep it protected with a UV spray and a shampoo that locks in moisture,' explains Neil Moodie.
We love:
Windle & Moodie Essential Oils Elixir, £26 at Liberty, Windle & Moodie Fortifying Treatment Shampoo, £16.50 at Liberty, Clarins Sun Care Radiant Oil Spray, £19.50 at Boots and Boots Essentials Wide Tooth Comb, £1.79 at Boots
If your hair is damaged…
Hair can grow up to six inches a year if it's healthy, but when it's damaged by daily factors like aggressive shampoos and even hair twiddling, the ends tend to break off and split.
Jordan Garrett, hair stylist for Hershesons prescribes: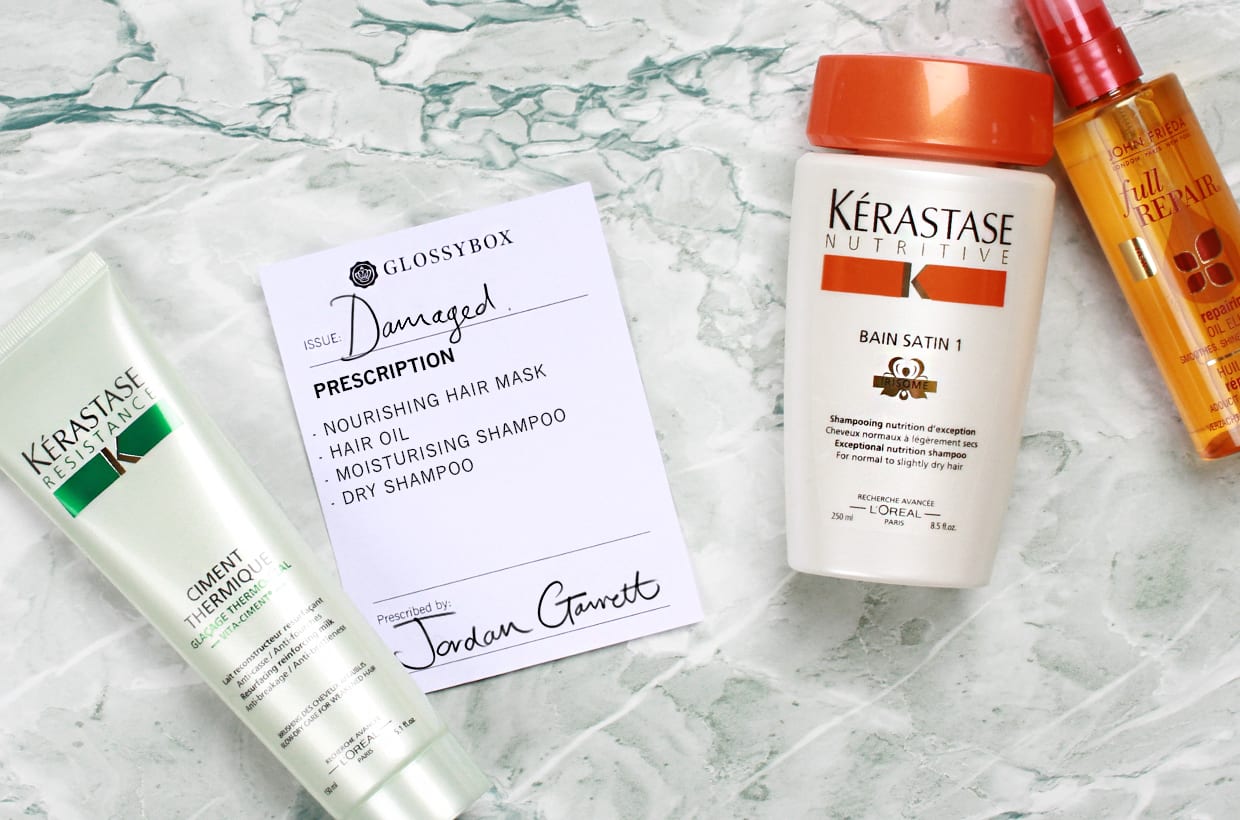 'I would suggest using a nourishing mask to give hair protein which it lacks when damaged. This will strengthen the hair – as will an oil that doesn't weigh hair down.  Invest in a good shampoo and conditioner and if you are someone who washes your hair daily then I would only recommend doing this less and instead using a dry shampoo in between,' advises Jordan.
We love:
Kérastase Ciment Thermique, £17.45 at Feel Unique, John Frieda Full Repair Repairing Oil Elixir, £4.99 at Boots, Kérastase Bain Satin 1, £17.50 at Kérastase and John Frieda Volume Refresher Dry Shampoo, £3.93 at Boots
If your hair is thinning…
Fifty percent of us are affected by thinning hair at some point in our lives, and while the causes may be complex (it can literally be down to anything from stress to over-bleaching), there is a plethora of incredible treatments to help you combat and conceal the problem.
Mark Trinder, Art Team Director at Charles Worthington recommends…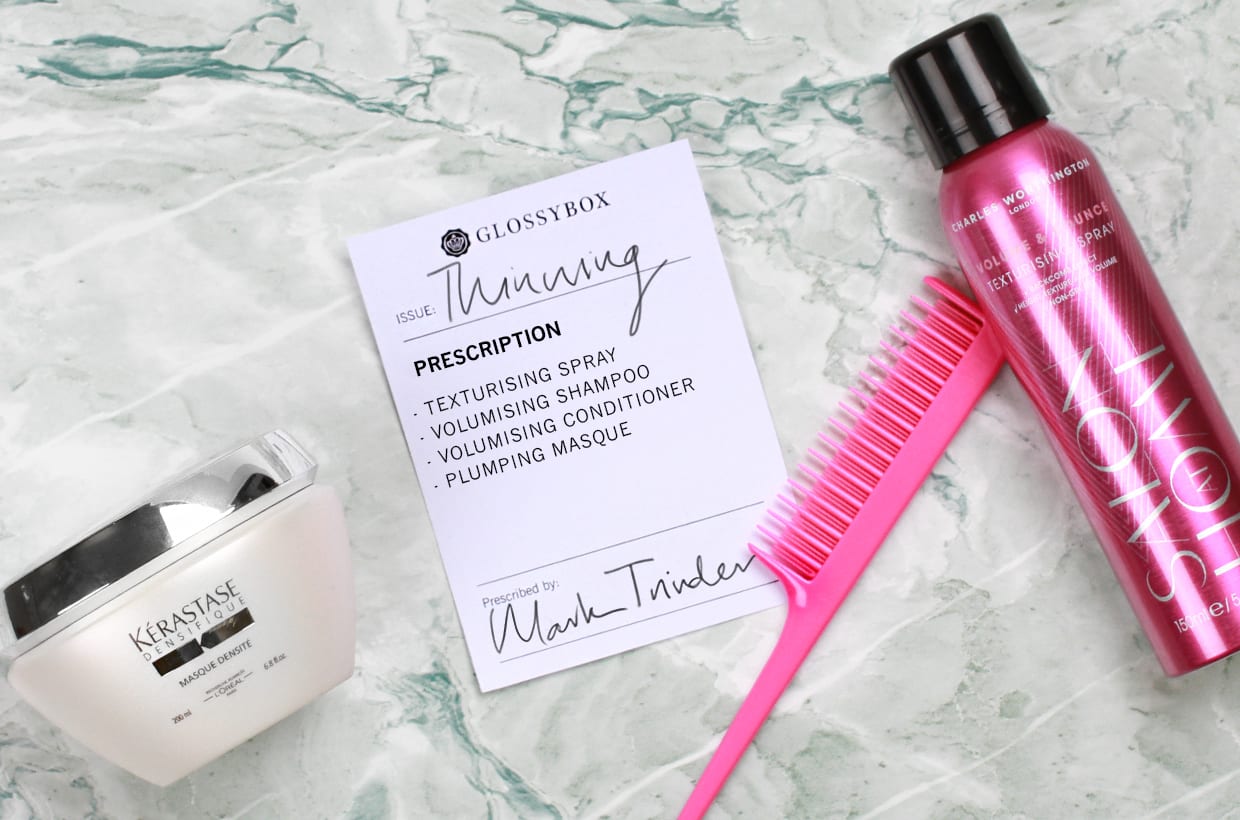 'Volumising products are great for adding some body and making hair appear thicker – especially if they're enriched with collagen as it gives the hair extra bounce. A hair mask that harnesses the technology to tackle further loss is also amazing – and totally worth the money,' says Mark.
We love:
Charles Worthington Salon at Home Volume & Bounce Texturizing spray, £6.99 at Boots, Charles Worthington Salon at Home Volume & Bounce Shampoo, £5.99 at Boots, Botanics Instantly Volumising Conditioner, £3.49 at Boots and Kérastase Densifiue Masque Densite, £22.50 at Look Fantastic
If your hair is frizzy…
Frizzy and unruly hair can take many different forms, sometimes it is coarse and sometimes it is on the finer side but one important thing to note is that when it becomes dehydrated, it's even harder to handle. What this calls for is an arsenal of products to smooth the appearance and tackle the cause.
Bumble & Bumble's Live Educator Collette McGee prescribes: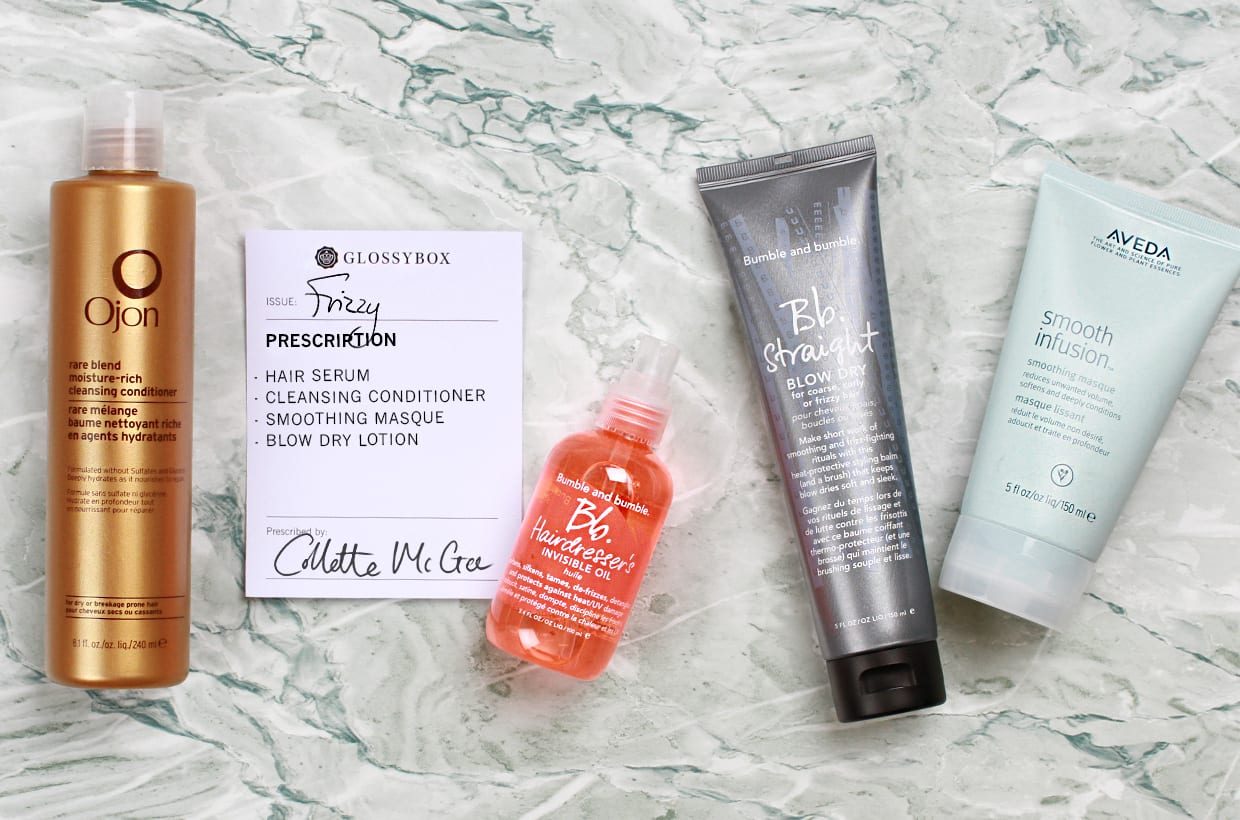 'Try to eliminate shampoo from your routine for a while and cleanse with only conditioner – otherwise known as co-washing. Frizz is often caused by dehydration, so weekly hair treatments are important. Oils and serums are a popular choice too, especially when used as a leave in treatment – but you can also double up their benefit by adding a few drops into your conditioner.
When blow drying frizzy hair, a structure product is vital to keep hair smooth throughout the day. Look for products high in Panthenol and Glycerin as both are humectants so help lock in moisture and protect the hair shaft from heat and humidity,' advises Collette.
We love:
John Frieda Frizz Ease Forever Smooth Anti-Frizz Primer, £7.99 at Boots, Ojon Rare Blend Moisture Rich Cleansing Conditioner, £18.50, Bumble and Bumble Straight Blow Dry, £23 at Feel Unique and Aveda Smooth Infusion Smoothing Masque, £22 at Aveda
If your hair is coloured…
Colour treated hair is more prone to damage, as many dying processes use chemicals like hydrogen peroxide which reduce the hairs elasticity and increasesthe chance of breakage. With 70% of us colouring our hair at some point in our lives, we just need an army of hydrating products to get our locks through it unscathed.
James Galvin, Style Director at Daniel Galvin recommends…
'I would always recommend frequent hydrating treatments to keep the hair in optimum condition, which will also then lock in colour for longer. A gloss treatment will also give added shine, which is perfect to compliment coloured hair and when you're on holiday and hair is exposed to sunshine or chlorinated pools, always wet your hair before swimming and use some form of UV protection,' explains James.
We love:
Shu Uemura Art of Hair Colour Lustre Thermo Milk, £28.80 at Look Fantastic, Sacha Juan Hair in The Sun, £20 at SpaceNK, Louise Galvin Sacred Locks Treatment Masque, £26 at Louise Galvin and Color Wow Pop & Lock Shellac, £14 at Net-a-porter
If your scalp is dry…
Our scalp is often neglected, when actually it's prone to dehydration and sensitivity so should be treated much like the skin on our face. Over-shampooing can make the problem even worse, as harsh formulations will strip away natural oils that are key to maintaining a healthy scalp.
Sacha Mitic, Co-founder of Sachajuan prescribes:
'Start with a good foundation, by using a shampoo and treatment that are specifically designed to address scalp issues – this will help moisturise and soothe, while ensuring optimum scalp health by nourishing and reducing flakiness. A gentle, non-abrasive scalp exfoliant can help to scrub away dead skin cells without irritating the skin. And don't be afraid to massage and stimulate the scalp physically either, because it can help circulation,' says Sacha.
We love:
Philip Kingsley Exfoliating Scalp Mask, £8 at Feel Unique Sachajuan Scalp Shampoo, £18 at Net-a-porter, Joico Daily Care Balancing Conditioner, £12.55 at Feel Unique and The Sachajuan Scalp Treatment, £18 at Cult Beauty