Are you ready for this Glossies? I've got a fact that will blow your mind! Did you know that the average woman spends 21 hours every year shaving her legs? That adds up to more than 70 days of our lives! With all that experience, you'd think we'd know more about the science of shaving, but, let's face it, years of nicks say otherwise.
So, in the pursuit of a smoother shave, our Birthday Edition GLOSSYBOX includes the perfect tool for achieving silky smooth skin.
About The Wilkinson Sword Quattro for Women Razor
This month, some of you will have been treated to Wilkinson Sword's Quattro for Women Razor. It's an all-round fabulous razor: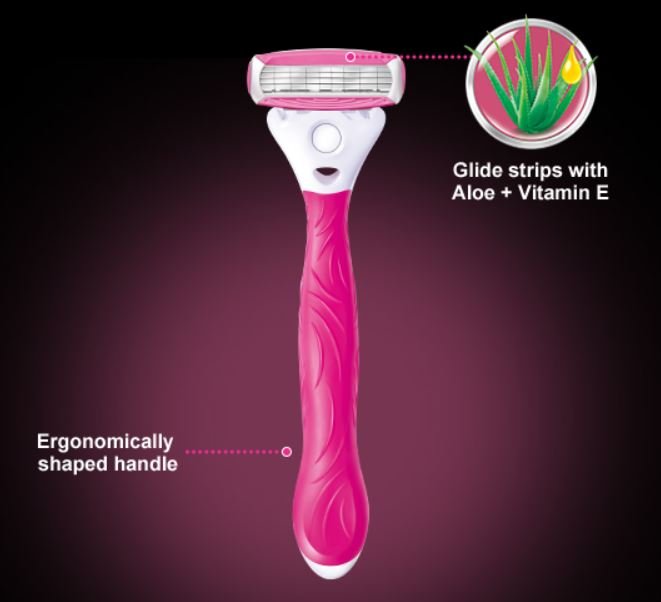 It is enriched with Aloe vera and vitamin E, which will give you a seriously close and comfortable shave.
This razor also features four ultra-thin wire-wrapped blades and a compact pivoting head that follows the contour of your curves. You'll be able to reach every hair without running the risk of cutting yourself (you know where I mean – ankles, knees,…)
It also boasts a soft rubber grip which makes it easy to hold, even when you have wet hands covered in shaving foam.
Better yet, this razor is refillable. You can buy replacement heads here.
Basically, it's the perfect razor to get silky smooth legs this summer!