It's almost here! Our August Generation GLOSSYBOX Limited Edition! Featuring brands like Barry M, Iconic Bronze and Frank Body and worth over £90, this box's lucky recipient will not be able to wait to dive in! 
As we're sure you know, we've already revealed all nine of the incredible products in this edit. But did you know there'll also be two extra little treats inside that'll help keep you looking and feeling your best this summer? 
From skincare expert Simple, the Triple Protect Moisturiser SPF 30 and Hydrating Gel Cream both deliver continuous hydration to leave your skin smooth and dewy fresh. 
Intrigued? Want to know more? Read on… 
Triple Protect Moisturiser SPF 30
While the sun's harmful rays are one of the most common causes of skin damage, they're not the only ones! Overexposure to everyday pollution and even blue light from your favourite electronic devices can secretly attack your skin, leaving it looking dull and feeling sensitive. Which is where this Triple Protect Moisturiser steps in… 
Fighting off all three of these skin aggressors, with the help of brightening antioxidants vitamin C and E and organic ginger root extract, this SPF face cream moisturises from morning to night, leaving you with non-stop glowing skin. 
Fast-absorbing and non-greasy, it'll keep your skin hydrated, non-chalky and sun protected! Oh, and it's ideal for even the most sensitive of skin types too. 
How To Use This 
Triple Protect Moisturiser SPF 30
After you've cleansed, apply this SPF cream gently to your face and neck. Use every morning for best results! Use alone or before makeup as a hydrating primer. 
Hydrating Gel Cream
Simple's Hydrating Gel Cream is one of the brand's best face moisturisers to smooth away tightness and dryness! 
Ultra-light and refreshing, this formula works throughout the day to deliver instant, continuous hydration. Delivering moisture to thirsty skin, reversing signs of dehydration, your complexion will have never looked (or felt!) so healthy, smooth and revitalised. 
Made with skin-loving ingredients, minerals and plant extracts, plus no harsh chemicals, this cream is perfect for sensitive skin too. 
How To Use This Hydrating Gel Cream
Start by cleansing your skin so it's clean of all dirty and oil. Next, smooth the hydrating gel cream gently into your face and neck using upward and outward movements. This is sure to instantly rehydrate your skin! 
More From Simple
Creating solutions to all skin concerns since 1960, Simple is an expert when it comes to looking after your skin. And, with kindness truly at the heart of everything the brand does, it goes above and beyond to deliver this. 
As a trusted sensitive skin expert, Simple is committed to keeping you and your skin looking (and feeling!) its best, starting with clean, uncomplicated products that love your skin – and the planet.  
Saying no to harsh ingredients, colours and chemicals known to upset your skin, as well as being globally PETA-certified cruelty free (and currently working on getting its vegan certification for its products too!), Simple leads by example. And is a brand that'll not only have your skin feeling great, but will leave you with a completely clear conscience when using too!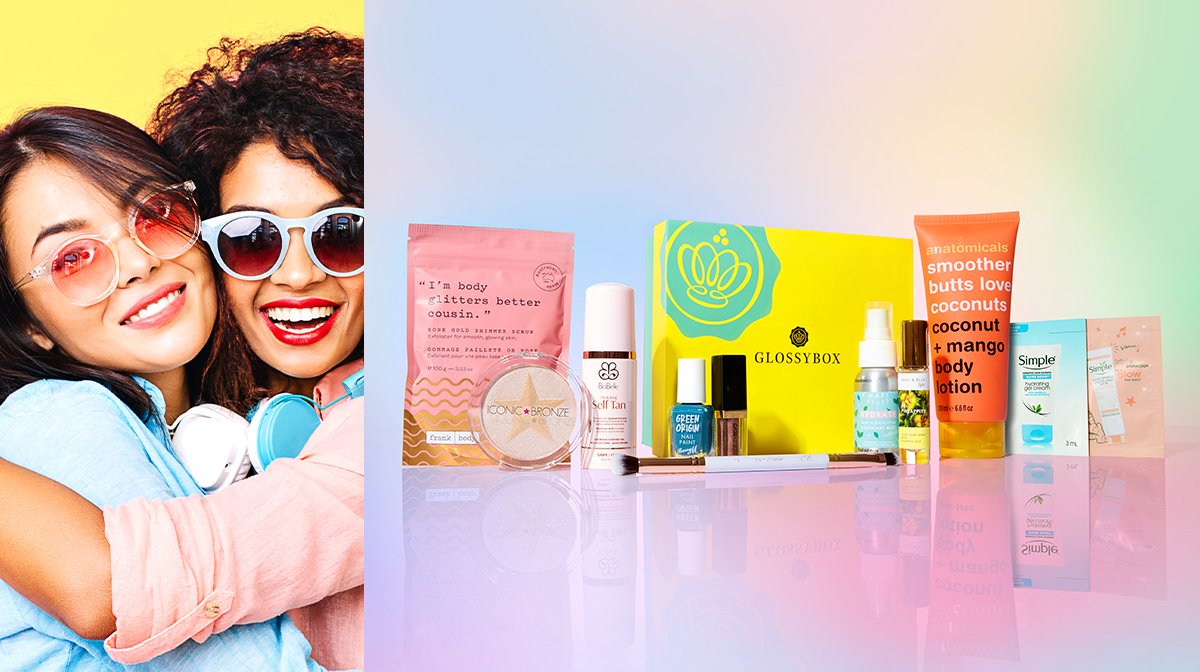 More From Generation GLOSSYBOX
That's it. We've now revealed all nine products (plus these two extra treats!) in our Generation GLOSSYBOX Limited Edition. Missed them? Have a read of them all using the links below… 
Subscribe To GLOSSYBOX 
Sign up to become a Glossy today and you'll get priority access to our Generation GLOSSYBOX Limited Edition, as well as £5 off too! 
You'll of course be signing up to our incredible monthly boxes as well. Filled with five fab beauty products, that are delivered straight to your door every month, you're sure to love being a Glossy!  
Oh, and Glossies also get priority access and an exclusive discount on our 2021 GLOSSYBOX Advent Calendar! It's on sale VERY SOON and is sure to sell out fast. So, make sure you've subscribed so that you don't miss out!