With a plethora of next level hair, make-up and nail apps just a few taps away, it has never been easier to up your beauty game.
Not only are they changing the way we shop for new products, but giving us the opportunity to virtually try on make-up, seek skin advice, pick up tips from the pros and even schedule a last minute mani.
Here are five apps to download now – you'll be amazed at what they can do for your beauty routine…
BeautySpotter
Best for: window shopping for a new look
Why you'll love it: This innovative, Instagram-style app allows you to discover stylists, salons, make-up pros and manicurists via the work they create.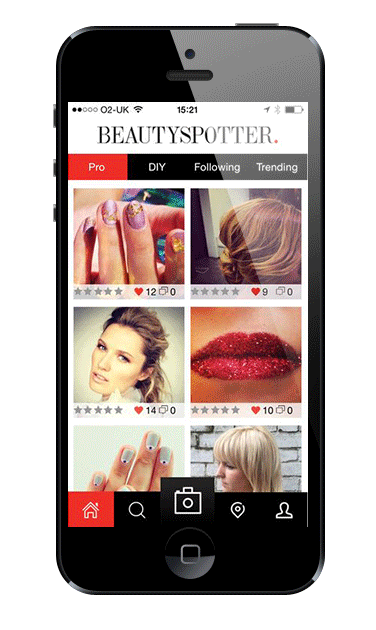 MySkin
Best for: expert skincare advice
Why you'll love it: It's like a dermatologist, but in virtual form. For those stumped by skincare, MySkin is here to give you unbiased, expert recommendations after a pretty thorough skin consultation.
L'Oreal Make-up Genius
Best for: trying make-up before you buy it
Why you'll love it: The clever life-like simulation and virtual mirror means you can try on and experiment with different products, shades and styles from the comfort of your home – select the make-up of your choice and it instantly applies it to your image.
Priv
Best for: booking last minute appointments
Why you'll love it: It has totally reinvented the way you book beauty appointments, by bringing an esteemed network of Priv-approved stylists, manicurists, therapists, trainers and masseuses to you when and where you need them.
Ask Bobbi
Best for: pro make-up tips
Why you'll love it: How does a personal make-up artist in your handbag sound? Beauty guru Bobbi Brown's app tailors expert advice, make-up tips and how-to guides just for you.