If you're anything like me you have an abundance of makeup, tools and skincare – but one thing we seem to find missing from Glossiies' makeup bags are mascara primers. 
But what is a mascara primer we hear you ask? Glossies, we have the lowdown on what a mascara primer is, its benefits, how to use one and even our eight favourite mascara primers on the market right now.
What Is A Mascara Primer?
You wouldn't apply foundation or eyeshadow without a primer,  and this should be the same when it comes to mascara… So, what is it?
A mascara primer is a makeup product designed to act as a base coat for your lashes. Just like the primers, we apply to our lids and face, this primer works to enhance the benefits of your mascara. 
Mascara primers are usually white in colour and in packaging. This is usually so you can spot the difference upon purchase. Don't worry though Glossies, the white lashes disappear after your first coat of mascara.
These primers are enriched with different ingredients than in your regular mascara though, and these are similar ingredients to those you'd find in your favourite skincare products. The benefits are similar too – keep reading to find out what these are!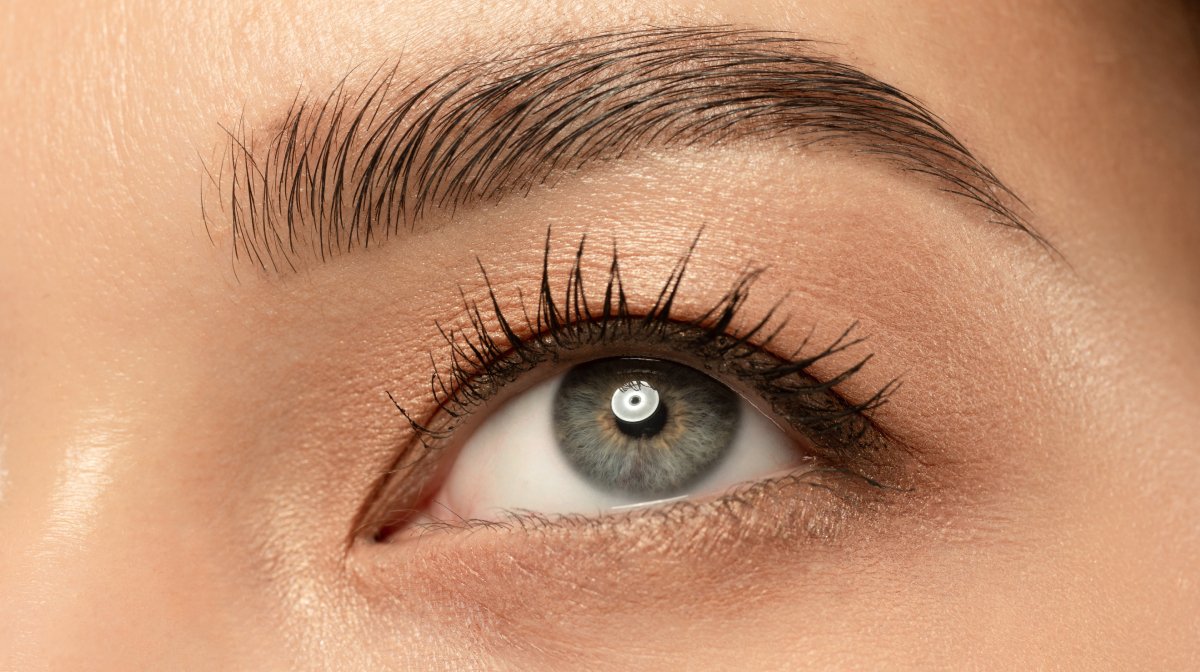 The Benefits Of Mascara Primer
Strengthens

– A mascara primer is formulated with

keratin

, the protein you find in your hair. So when lashes are coated with this they are

conditioned and nourished, all s

o your lashes can

remain strong.
Prevents Clumping

– Applying mascara primer

separates each lash and smooths them out.

Clumping only occurs when a cluster of lashes are coated with mascara together.

Primer prevents this.
Lengthens And Thickens

– Thanks to the

effective ingredients,

(like keratin, biotin and one of my faves vitamin E) after frequent use your lashes will

naturally become stronger, thicker, healthier and longer.
Increases Longevity Of Your Mascara

-Mascara primers leave your lashes with a

tacky yet smooth base.

This allows your mascara to

stick on and last

longer than it would without a primer. 

Volume And Curl

– Applying mascara after a primer

helps hold curl for longer

too,

giving you a voluminous look! 
How To Apply a Mascara Primer
Tilt your head back and look into your mirror. 

Start applying your mascara primer by gripping your lashes at the root,

wiggle your wand through your lashes right to the tip,

making sure you coat each lash. 

Do this again but

apply to the top of your lashes.

If you struggle to make your lower lashes pop with just mascara, then apply primer on these lashes too! 

Just like a face primer, let your mascara primer sit for around

20 seconds

so it's partly dry, partly damp. After this, go ahead and apply your favourite mascara on top.
Top tip – just like mascaras, mascara primers have a three-month shelf life. So make sure you replace yours after three months of it being open.

Want to know more about how long makeup lasts and their expiry dates? Take a look at our Beauty Editor's guide to How Long Do Makeup Products Last?
Our Eight Favourite Mascara Primers
What's hot right now? We think these mascara primers are!
Glossies, we've all tried the BADgal Bang mascara by benefit – and we know its worth the coin. Now its time to try their mascara primer! This tinted, lash-intensifying formula adds definition, volume and length! 
Ingredients like pro-vitamin B5 mean your lashes will thicken ver time and, if applied correctly, your lashes will be separated too,  ready for a smooth, clump-free mascara coating.