We know you're just as excited about our MAC Limited Edition as much as we are! One of the beauty industry's biggest brands, this collaboration edit is sure to be one of our standouts of the year! 
We've already told you a little about this exciting box in our Story Behind Our MAC Limited Edition blog, but if you want the full low down on every product inside this edit, you don't need to wait any longer to find out!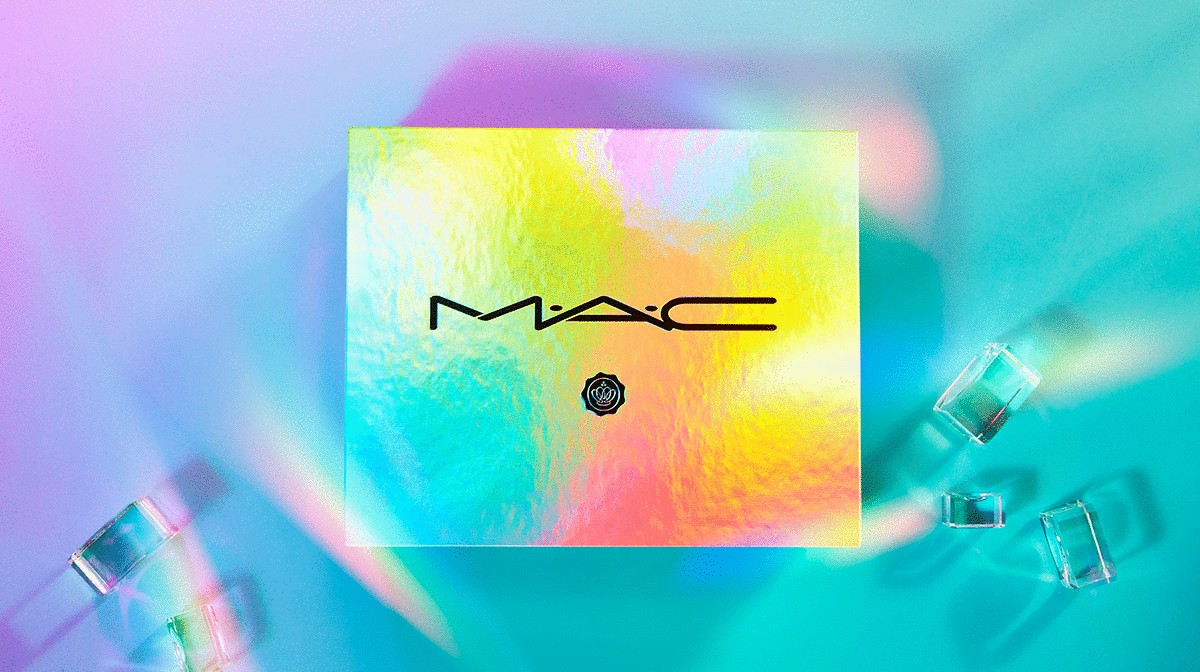 What's Inside The MAC Limited Edition GLOSSYBOX?
Inside this exclusive edit, you'll discover five of our favourite MAC products, as well as two extra treats we can't wait for you try! Worth over £90, you won't want to miss out… 
Want to know exactly which iconic products are in this edit, and learn from expert and MAC's Global Senior Artist Dominic Skinner how to get the most out of these products? Read on!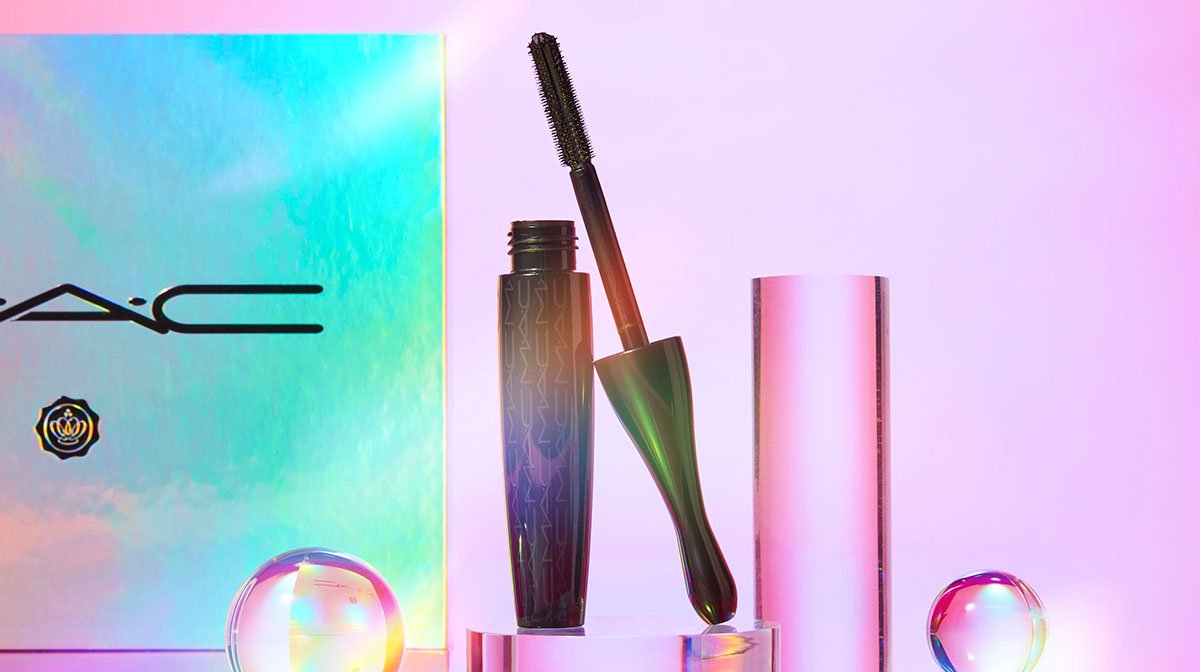 In Extreme Dimension 3D Black Lash Mascara
Lightweight and carbon black, the In Extreme Dimension 3D Black Lash Mascara adds dense volume (+92% to be precise!), extends length and creates curl to achieve lashes that are maxed out! It also conditions each lash for ultimate softness and flexibility.
The wand's brush also allows for precision when it comes to accentuating shorter lashes. The end result: extreme dimension that won't smudge, clump or flake!
With a worth of £22 too, what more could you want?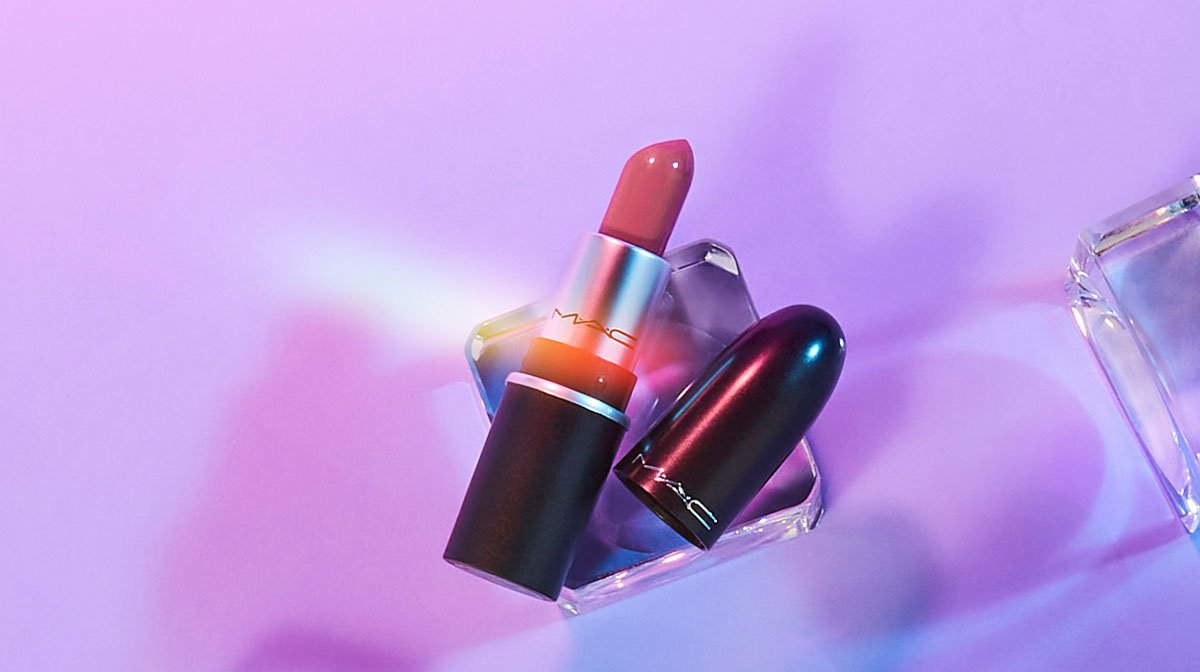 Mini MAC / Lipstick
A totally tote-able lipstick that's a mini version of the iconic MAC product that made the brand famous to begin with! In shade 'Mehr', which is a dreamy mauve pink tone, this lip colour's creamy rich formula offers high colour payoff.
Worth £12, and with a full matte finish and comfortable 10-hour wear, it's a product every makeup enthusiast should own!
Deluxe mini 1.8g worth £12, full size 3g RRP £17.50* 
Want to know even more about the above two products? We shared all you need to know – including plenty of expert tips and tricks to get the most out of these makeup marvels – in a MAC Limited Edition sneak peek blog earlier in the week!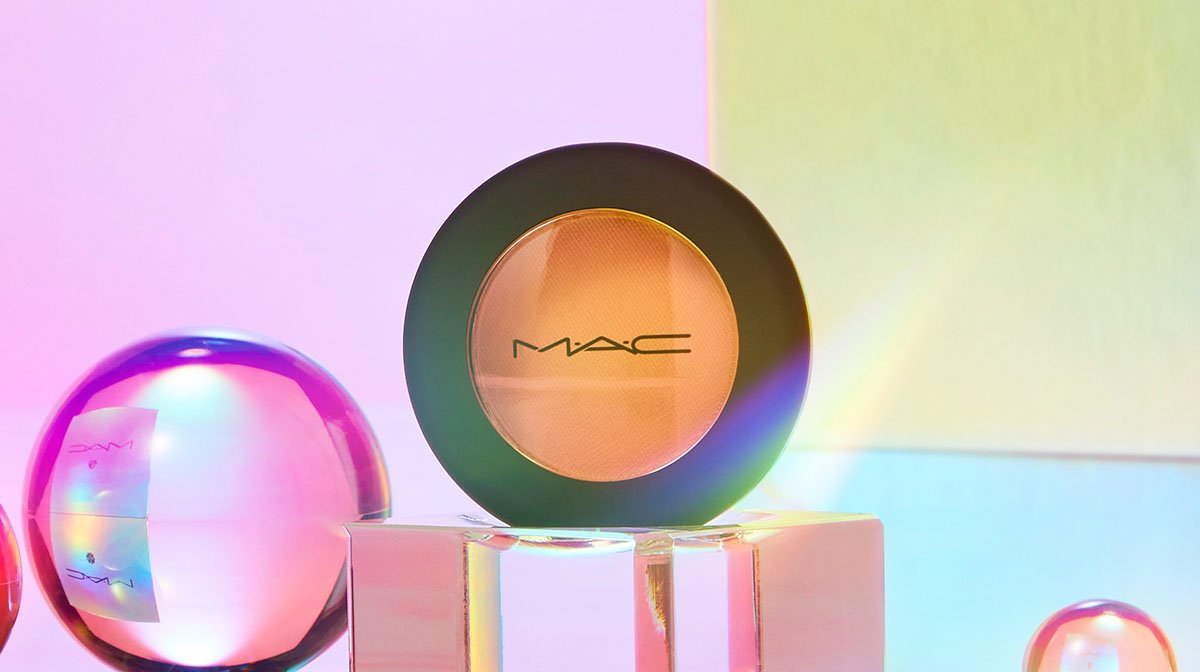 Powder Kiss Soft Matte Eyeshadow
This pillow-soft, matte, pressed-powder eyeshadow is needed in your makeup bag. In shade 'What Clout!' – a soft terracotta – this shadow offers an ultra-creamy texture that will deliver a beautifully diffused, blurring effect to your lids.
Highly blendable, this luxurious formula smooths onto lids with unbelievable slip to create a look that'll ensure all eyes are on you! Oh, and worth £17.50, we think it's a must in your beauty bag!
"Once you've tried the pillowy soft Powder Kiss Eyeshadow, you wonder how you ever did makeup without it," Dominic says!
"The texture is simply stunning! This modern matte formula glides onto your skin with ease, without becoming patchy. And, because of its unique sheer, soft focus formula, this shadow gives you a lightweight looking, slightly transparent finish that slowly builds to your desired result!"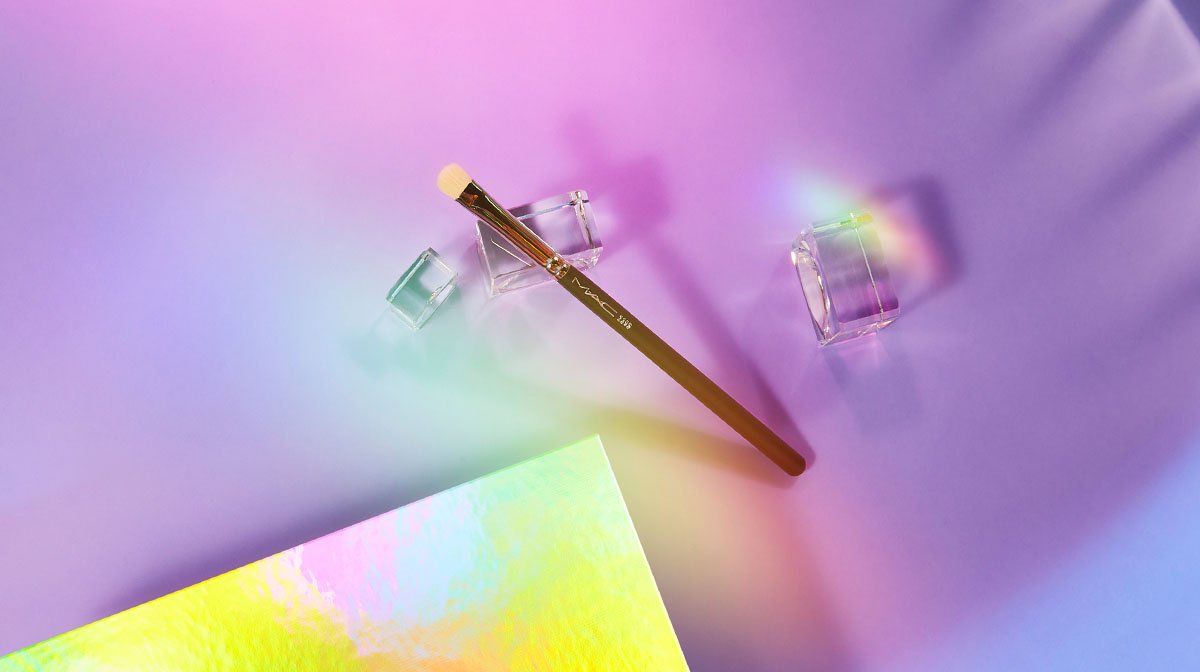 239S Eye Shader Brush
To apply your Powder Kiss shadow perfectly, you'll need a brush that's 100% up to the task. And this soft, dense 239S Eye Shader Brush (which retails at £12!) definitely is! With a rounded edge and firm yet fine fibres, this expert tool allows you to build and press intense colour onto your lids.
Plus if you've ever wanted to apply shadow to the lower lash line but you've always ended up with way to much product, this is the brush you need!
Use This Brush And The Powder Kiss Shadow Together!
To create a simple but effective smoky eye, start with this brush and a medium shade eyeshadow (we love the Powder Kiss Soft Matte Eyeshadow in this box!). Using this brush, work the colour along the upper lashes by holding the brush up-side-down (so the brush tip is facing down and against the eyelid), and gently up and out toward your brow.
Then, using the tip of the brush, apply whatever shadow is left of the brush under your lower lash line. Next, take a slightly deeper shadow shade on your brush and work this into your lid, blending the two shades together!
"Believe it or not, this brush is my go to brush for doing eyebrows," Dominic reveals!
"Just use a matte eyeshadow colour that matches your natural brows. The width of this brush is the perfect width for a great looking brow, while the soft rounded tip is ideal for crafting your brow arch. The tip of the brush will also give you a beautifully soft feathered tip, which will make your brows look flawless!"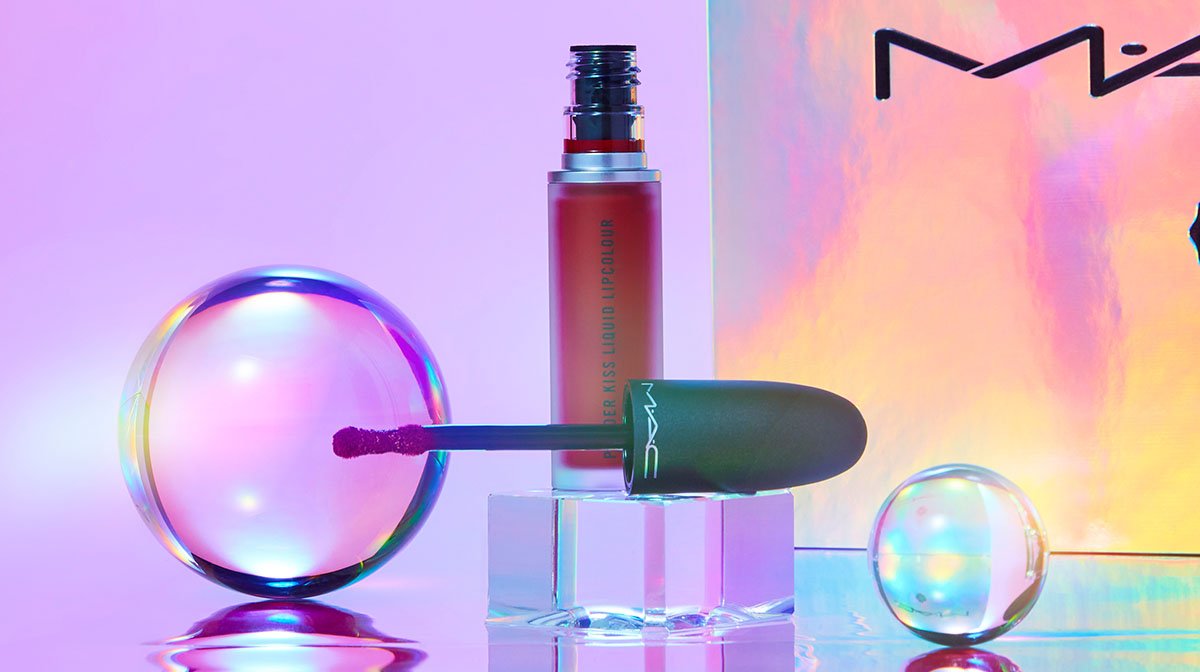 Powder Kiss Liquid Lipcolour
This lip colour has reinvented 'matte' as we know it! With a whipped, mousse-like texture that delivers soft-focus moisture-matte colour, it evenly kisses lips with just the right amount of comfortable colour. In shade 'Fashion, Sweetie', which is an intense berry red, it comes with 10 hours of hydration too! Worth £19, we love this lippie – trust us when we say your lips will look and feel soft and smooth all day. 
This product's specially designed applicator is perfect too! Hourglass shaped, this wand will hug your lips perfectly, delivering colour exactly where you want it to go!
"After you've applied this lip colour to your lips, why not try using it on your cheeks too?" suggests Dominic.
"Sweep a little of the colour on the palm of your hand, in the area directly below your thumb, press your palms together to get equal amounts on both palms and them tap your palms directly onto your cheeks! And then blend this out with your fingertips as needed!"
Extra Treats!
There'll also be two extra treats in our GLOSSYBOX x MAC Limited Edition…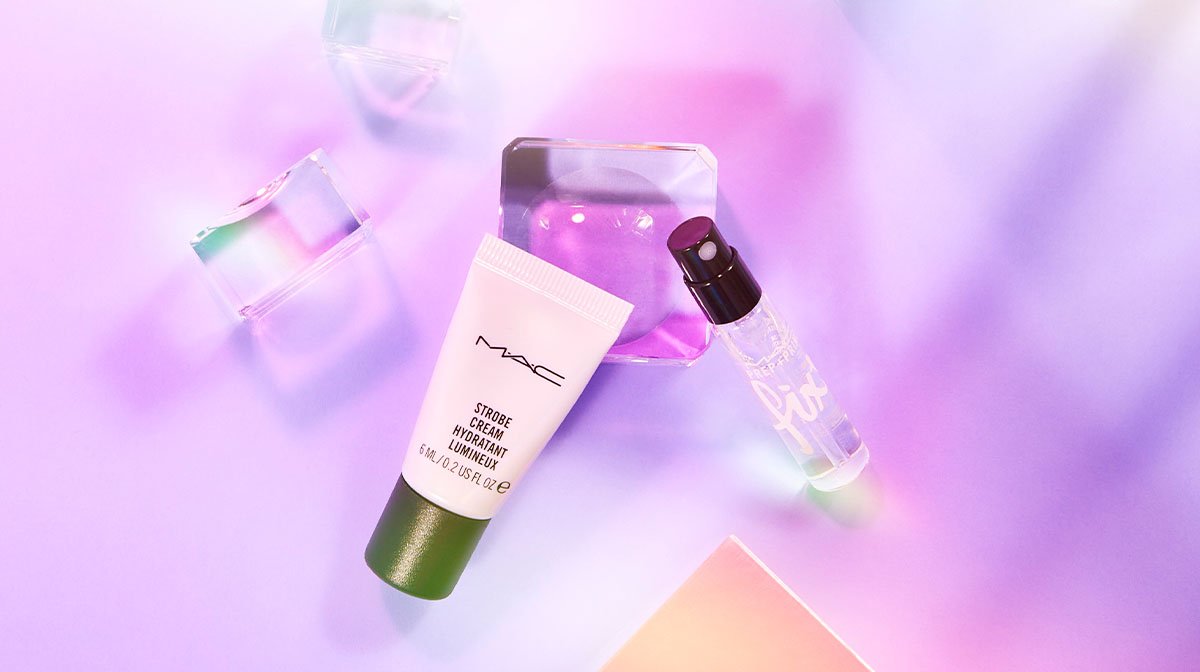 Strobe Cream
Hydrate, illuminate and clarify your skin with the mega-dose of vitamins and green tea in this strobing moisturiser. The ultimate quick fix for skin – iridescent particles reflect light for a revitalised, radiant glow, while potent botanicals boost tired-looking complexions. Doubling as a liquid highlighter too, whether you're in the sunlight or the spotlight this moisturiser adds the softest most subtle glow.
How To Use This Strobe Cream!
Apply your Strobe Cream all over your face and neck, massaging it in with your fingertips before applying your foundation or tinted moisturiser. For added glow, tap a little on top of your cheekbones after you've applied your foundation. You can even add a little Strobe Cream to any area of skin that is on show, for example your shoulders, legs and decolletage!
Full size 50ml RRP £26* 
Prep + Prime Fix+
This lightweight mist – packed with vitamins and minerals and infused with a blend of green tea, chamomile and cucumber – will gently soothe and refresh the feel of your skin. As well as giving an instant boost of hydration, it also sets makeup keeping it looking fresh for up to 12 hours! 
Full size 100ml RRP £22* 
*RRP relates to the full size product available for purchase as advised by the brand. All prices are correct at time of publishing!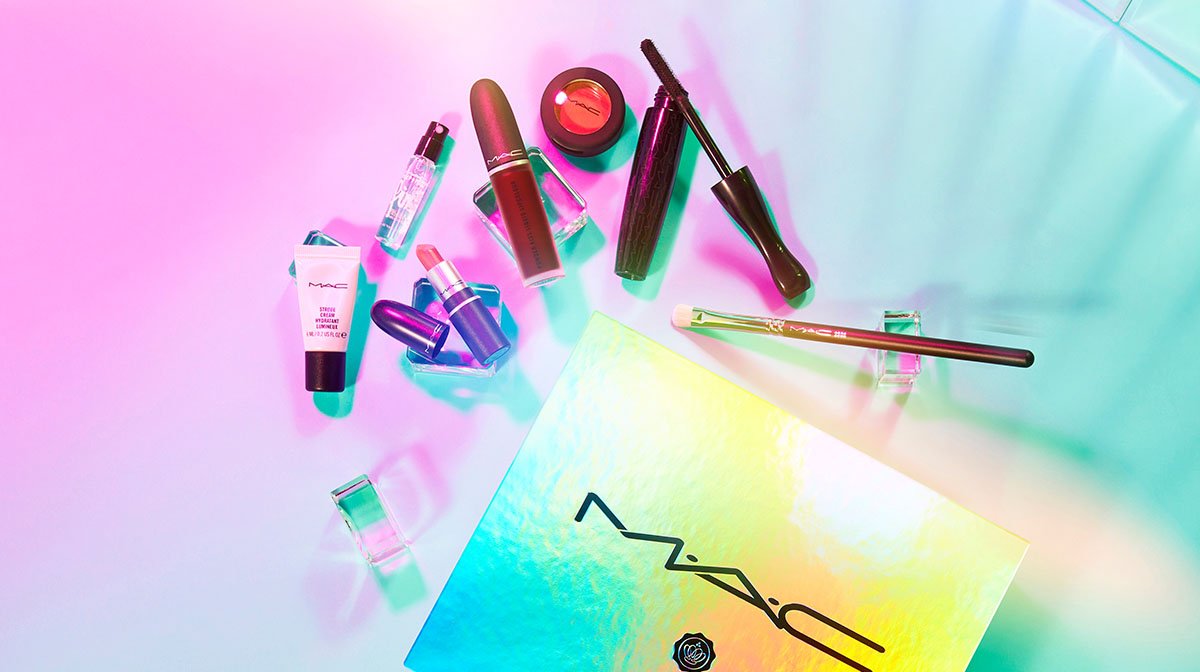 Purchasing Your GLOSSYBOX x MAC Limited Edition!
Our MAC Limited Edition goes on sale on Friday 17th September, with subs being able to buy theirs at 9am for only £30! Non-subscribers will be able to purchase theirs for £35 when it goes on general sale at 12pm. 
We can't guarantee our MAC Limited Edition won't sell out before general sale, so to ensure you definitely get yours, subscribe NOW! 
Want to stay in the know in the meantime? Sign up to our MAC Limited Edition waitlist to get all GLOSSYBOX x MAC news straight to your inbox! 
Subscribe To GLOSSYBOX!
To get priority access to, and an exclusive subscribe discount on our MAC Limited Edition, subscribe to GLOSSYBOX today! This edit is very likely to sell out fast, so you won't want to wait around… 
Oh, and of course there are plenty other benefits to being a Glossy, including our fab monthly boxes, the chance to earn Glossy Credit, discount on GLOSSYBOX Skincare and more!