June has finally arrived and this month's edition is inspired by the beauty of the French Riviera. This month we believe we've found the ultimate cure for frizzy hair.
It is one of the biggest complaints we hear from GLOSSIES, and if you're going away this Summer (and like me your hair turns into a frizzy frenzy when you step anywhere near the sea), you're going to need this magic product to tame that frizz and achieve the chic, silky hair you've been dreaming of!
The secret lies within hair masks and we've discovered this miracle maker. Originating all the way from Brazil (yes we really do search far and wide for the best products), the NOVEX Mystic Black Deep Hair Mask, £11.95, inside your June GLOSSYBOX is waiting come to the rescue!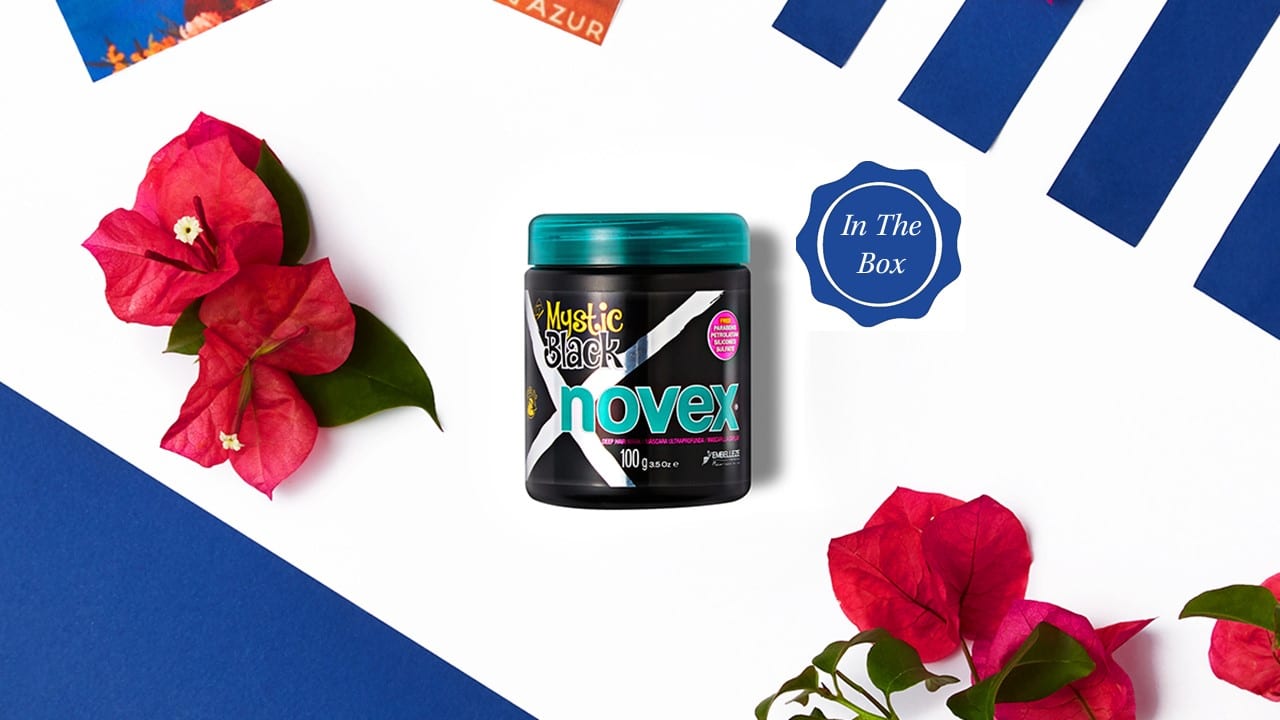 What type of hair is it formulated for?
This hair mask is suitable for all hair types – whether your hair is hair stressed by various chemical treatments, or if you use straighteners, curlers or blow dry your hair often, this mask does it all! I'm guilty of all the above and this mask worked wonders for me.
Firstly, who are Novex?
The biggest kept secret in haircare, Novex is a Brazilian brand and is the leading hair care brand in Brazil (bigger than even the big multinational companies!) featuring in the top 3 best-selling brands. It is sold in over 37 countries including the US, Spain & Portugal.
Novex specialises in deep conditioning systems with a formula focused around Vitamin E, a main component for strength and hair growth. It's salon professional quality too and is also used to recondition hair following chemical treatments.
And don't worry, all NOVEX products are cruelty-free.
How it works
I love that the formula is free from any nasties including parabens, sulphates and silicones! I always like to know the product I'm putting on my hair isn't just a quick fix and is free from ingredients that could lead to long term damage.
It's also enriched with Baobab Oil, which is cold pressed from the seeds of Baobab fruit trees growing in Africa. It's a natural ingredient that presents a high degree of hydration, nutrition and extraordinary soothing powers. After using the mask, your hair is left hydrated, shiny, free of frizz, tangles and split ends!