Want to learn how to make Trick or Treat cupcakes that match our special design October boxes perfectly? Well here you can learn from the best – LoveRosieCakes bakes and decorates incredible cakes and here is her step by step guide for recreating chocolate orange flavoured Spooktacular Ghost Cupcakes, Trick or Treat Cupcakes and Eat If You Dare Fake Blood Cupcakes…
Firstly, Bake Your Chocolate Orange Cupcakes
To make 12 cupcakes mix:
112g butter or margarine
112g caster sugar
2 free-range eggs, lightly beaten
70g self-raising flour
40g cocoa powder
 1 teaspoon orange flavouring
Heat oven to 160C/gas 4 and fill a cupcake tray with cases
Bake for 22 mins
Spooktacular Ghost Cupcakes
1. Using white fondant icing, roll a small ball into a cylinder shape as shown below. This will hold the ghost up on your cupcake!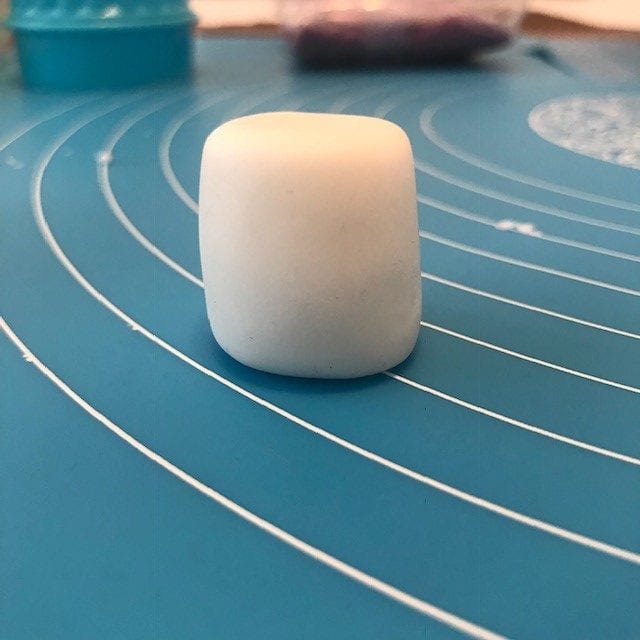 2. Next, roll out some more white fondant icing. This doesn't need to be too big, just big enough to fit over the top of your icing ball to create the ghost shape!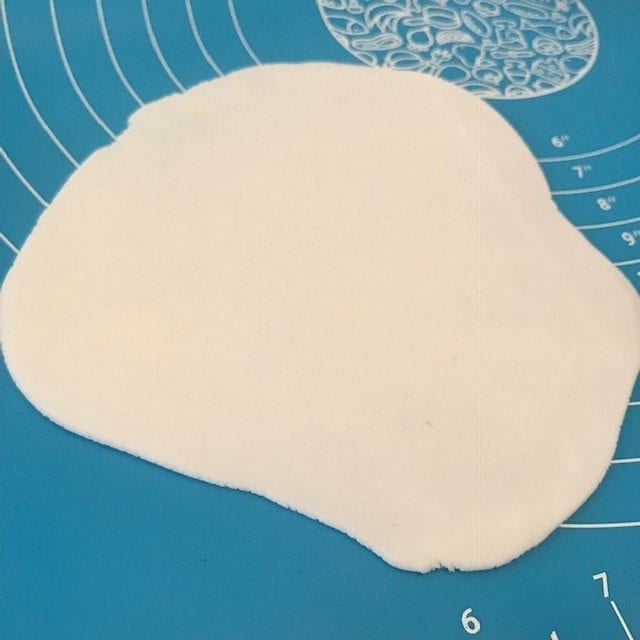 3. Place your rolled out white icing on top of your cylinder shape and start to shape your ghost!
4. Simply finish off by using a black edible pen to draw the eyes and mouth.
Isn't this the cutest ghost you've ever seen?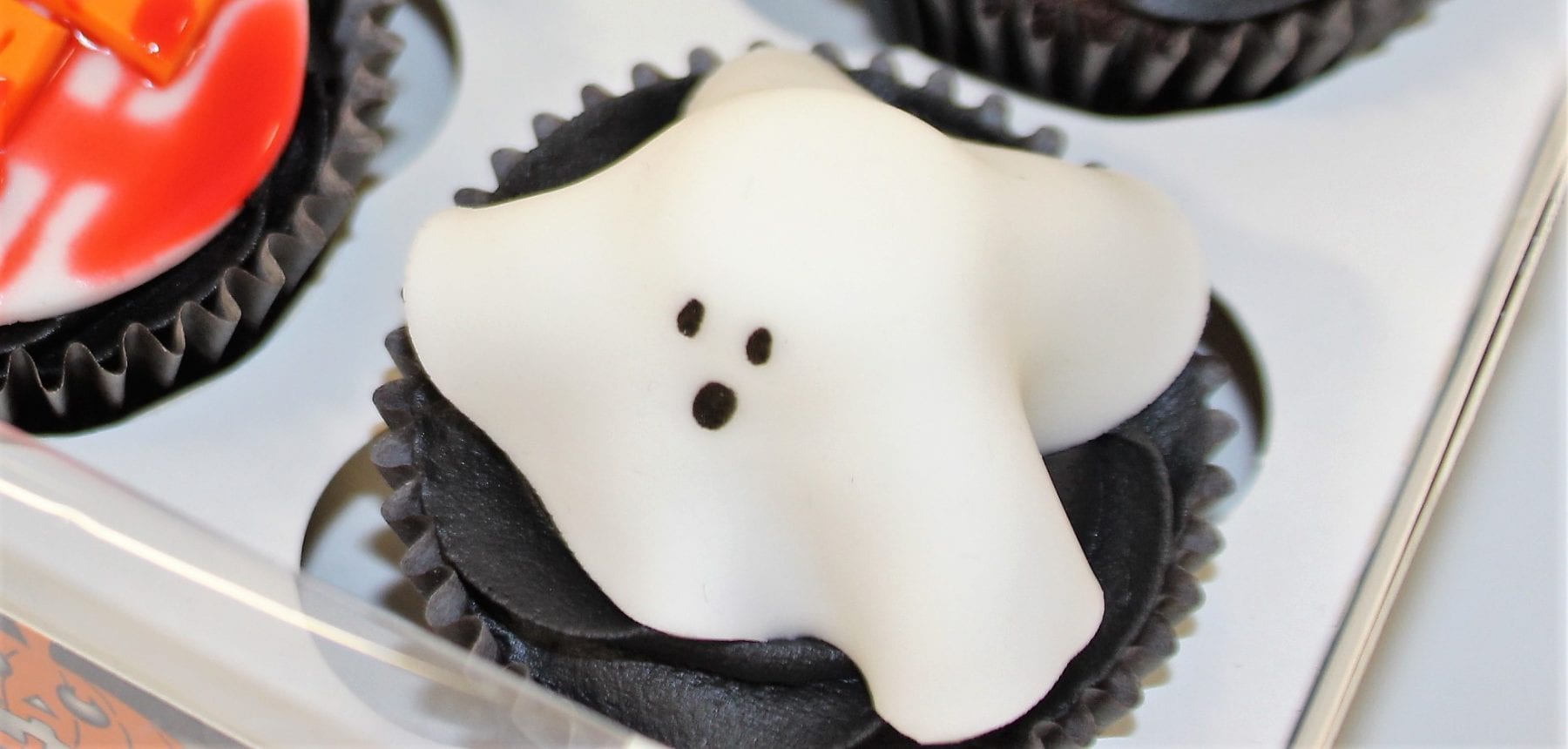 Trick or Treat Cupcakes
Letter cutting is a useful skill for all kinds of occasion cakes and don't worry, it's easier than it looks. Wonder how Rosie creates the text on her cupcakes? She used orange fondant icing and an icing stamp set.
1. Roll out some of your orange fondant and cut into lines.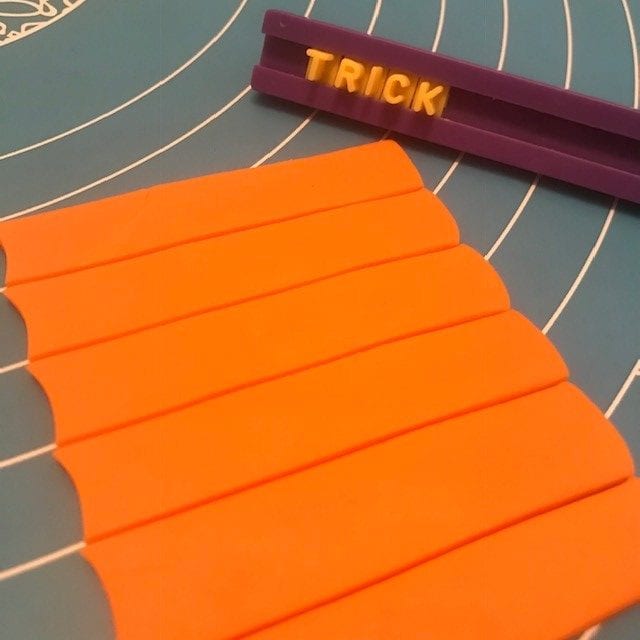 2. Pick the letters you would like and slide them into your letter holder.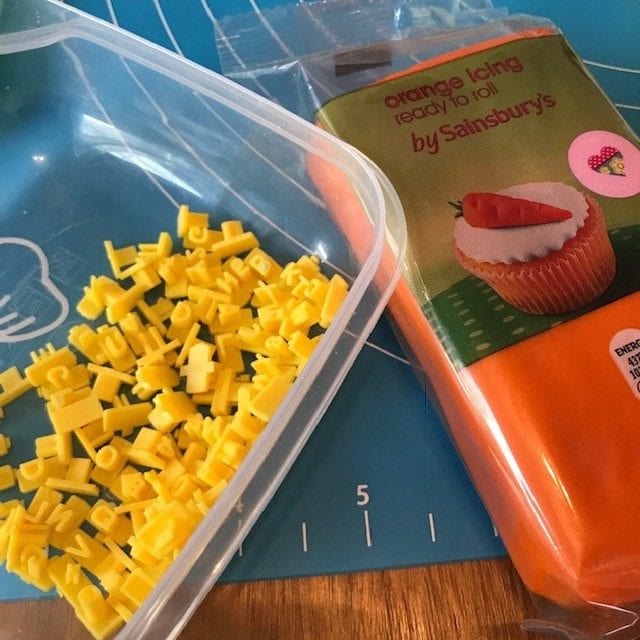 3. Stamp your text onto the orange icing and place on top of your cupcake! Happy Halloween!

Eat If You Dare Fake Blood Cupcakes
A must-have addition to your Halloween party, impress your friends with these spooky edible fake blood cupcakes!
1. To make edible fake blood, simply mix corn syrup with 4 parts red food colouring and one part blue. The blue helps to create a dark red colour, which makes the blood look more realistic!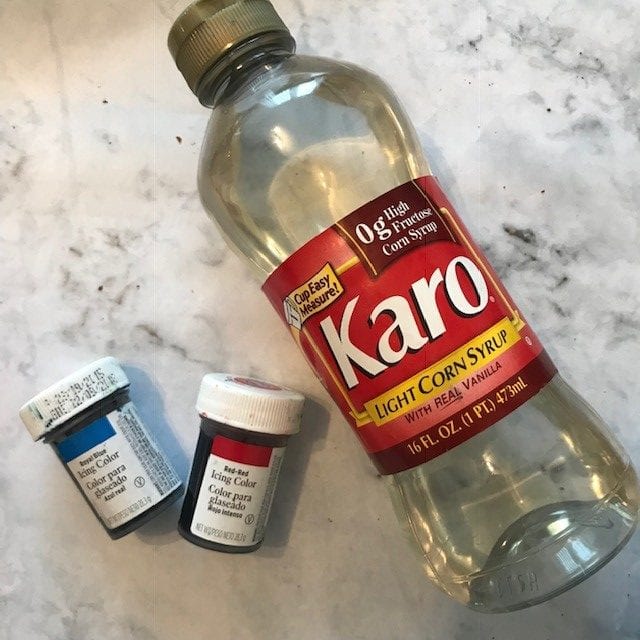 The edible blood!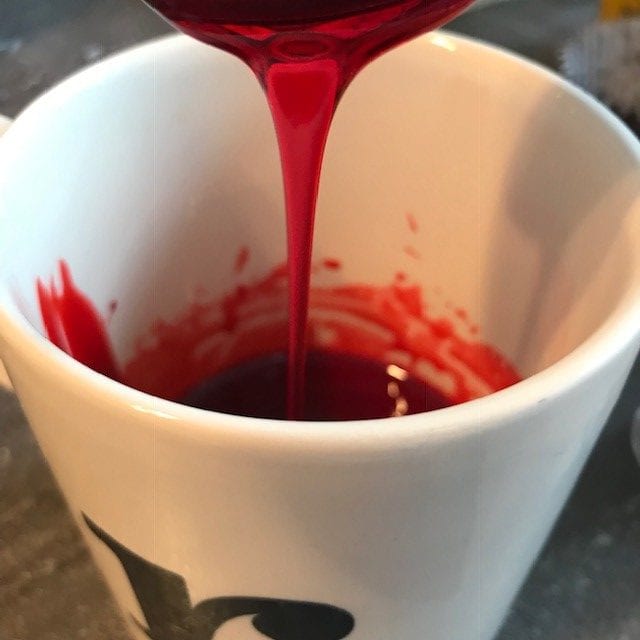 Eat If You Dare…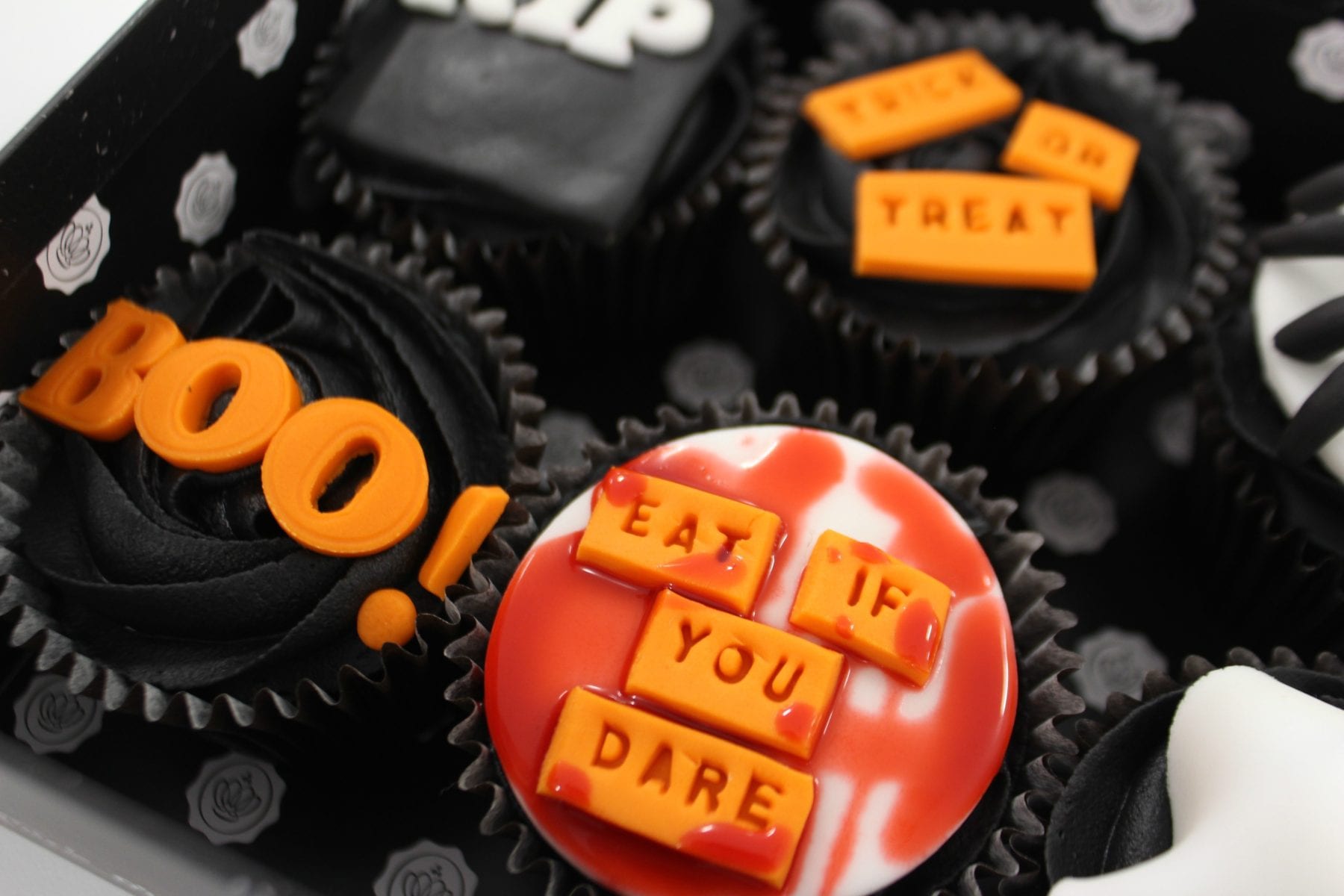 The Results – Trick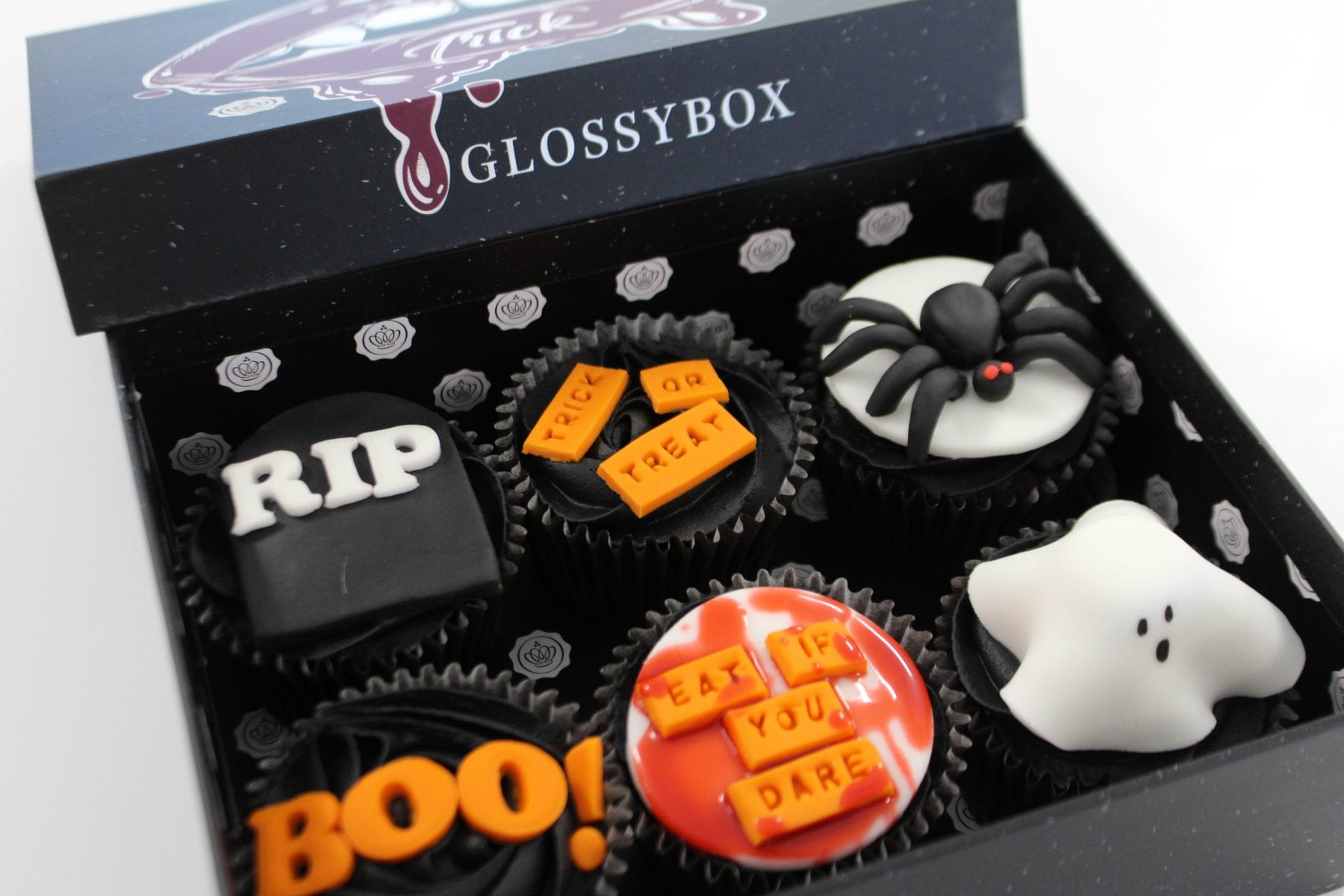 The Results – Treat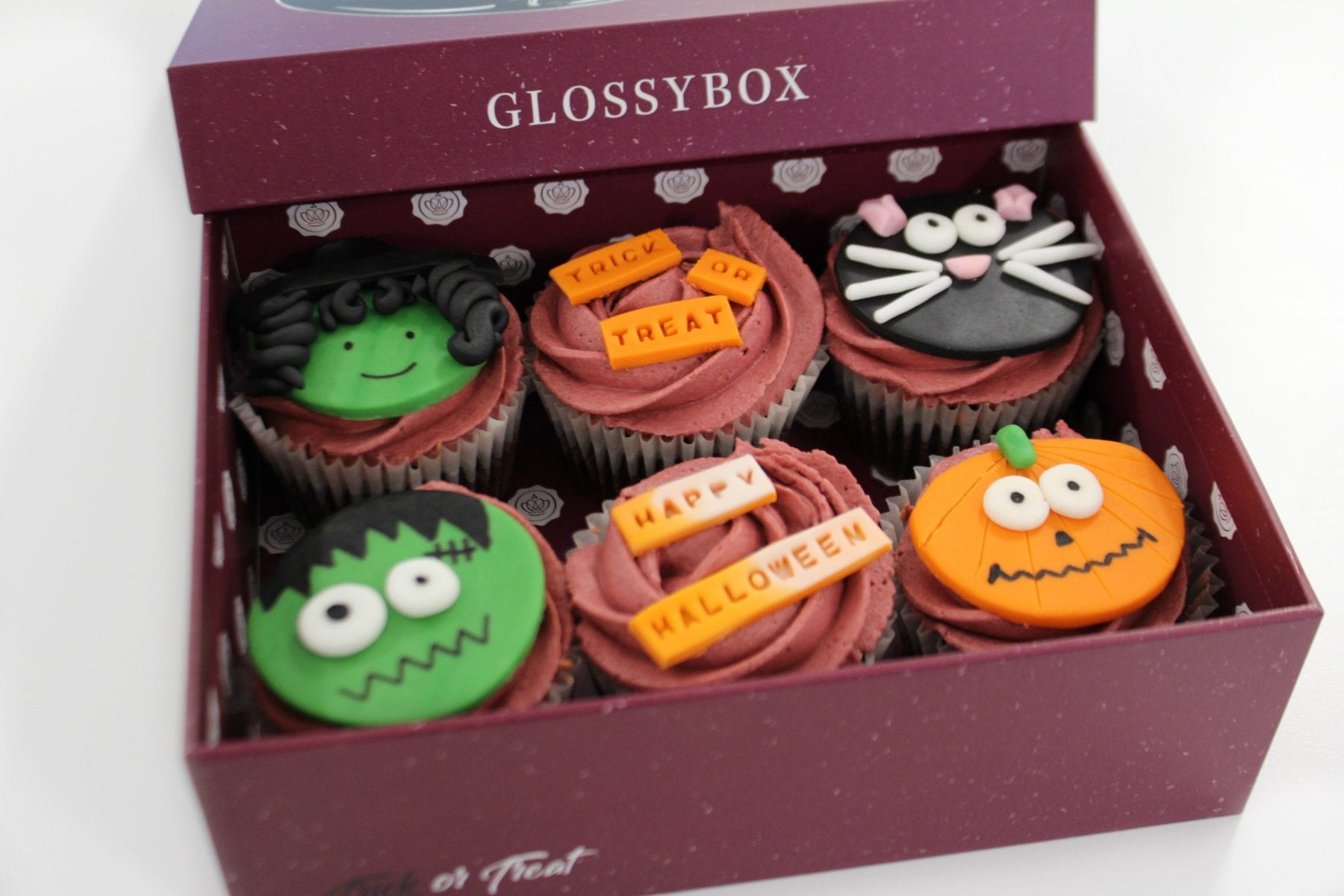 Want to become a Glossy? 
Loved our wickedly-good Trick or Treat boxes? Unfortunately they are sold out – no tricks! We still want to treat you though, so when you subscribe we'll send you an iconic pink box of our most loved beauty products. Rest assured, each box will contain at least 5 products, including 2 full-sizes and worth over £50. Join us here to receive one.