It's Halloween soon and carving a pumpkin is an art-and-crafts must. While the messy activity is great fun, it often leaves you with lots of unused pulp. Don't be too hasty to just throw it away though! Pumpkin is the perfect autumn beauty companion and it's time to make the most of it.
With that in mind, we've compiled a list of tasty pumpkin-based recipes and hydrating skincare treatments for you to try at home.
Beauty Benefits
Healthy Skin
Pumpkin is full of vitamin A, zinc and antioxidants, essential nutrients for healthy-looking skin. They prevent pores from getting clogged, limit breakouts and reduce the signs of ageing.
Healthy Body
Vitamin C and E are also abundant in this winter squash, both of which contribute to a strong immune system and help fight off infections.
Healthy Mind
Pumpkin also contains lots of iron – your essential stay-positive mineral that will increase your energy levels and help you perform well mentally. Say goodbye to the winter blues!
Make Your Own Pumpkin-Based Beauty Treatments
To make the most of the pumpkin's many beneficial minerals and vitamins, give these homemade beauty treatments a go.
Face Mask
Why not try making an exfoliating and moisturising face mask? Mash 200g of pumpkin, add a tablespoon of honey, two tablespoons of brown sugar and half a cup of yogurt. Stir together, coat your skin with the mixture and leave for 10 to 15 minutes. You can then rinse it off with warm water and admire your smooth skin.
Related: Homemade Face Mask Recipes For Every Skin Concern
Lip Scrub
You could also create your own homemade lip scrub. Add 2 teaspoon of sugar to 1 teaspoon of pumpkin puree and 1 teaspoon of sugar. Stir together, massage into your lips then wipe off. Finish off the pamper session with a coat of hydrating lip balm.
Hand Cream
To make your own hand cream, place 1 teaspoon of olive oil, 1 teaspoon of honey and 50g of pumpkin puree in a bowl and mix together. Spoon a dollop into your palm and rub it into your hands, before rinsing off with warm water. You'll be left with silky-smooth skin.
Pumpkin-Based Recipes
This squash is a versatile and low-calorie food which you can easily include in your diet. Here are a couple of recipes to wet your appetite.
Easy Soup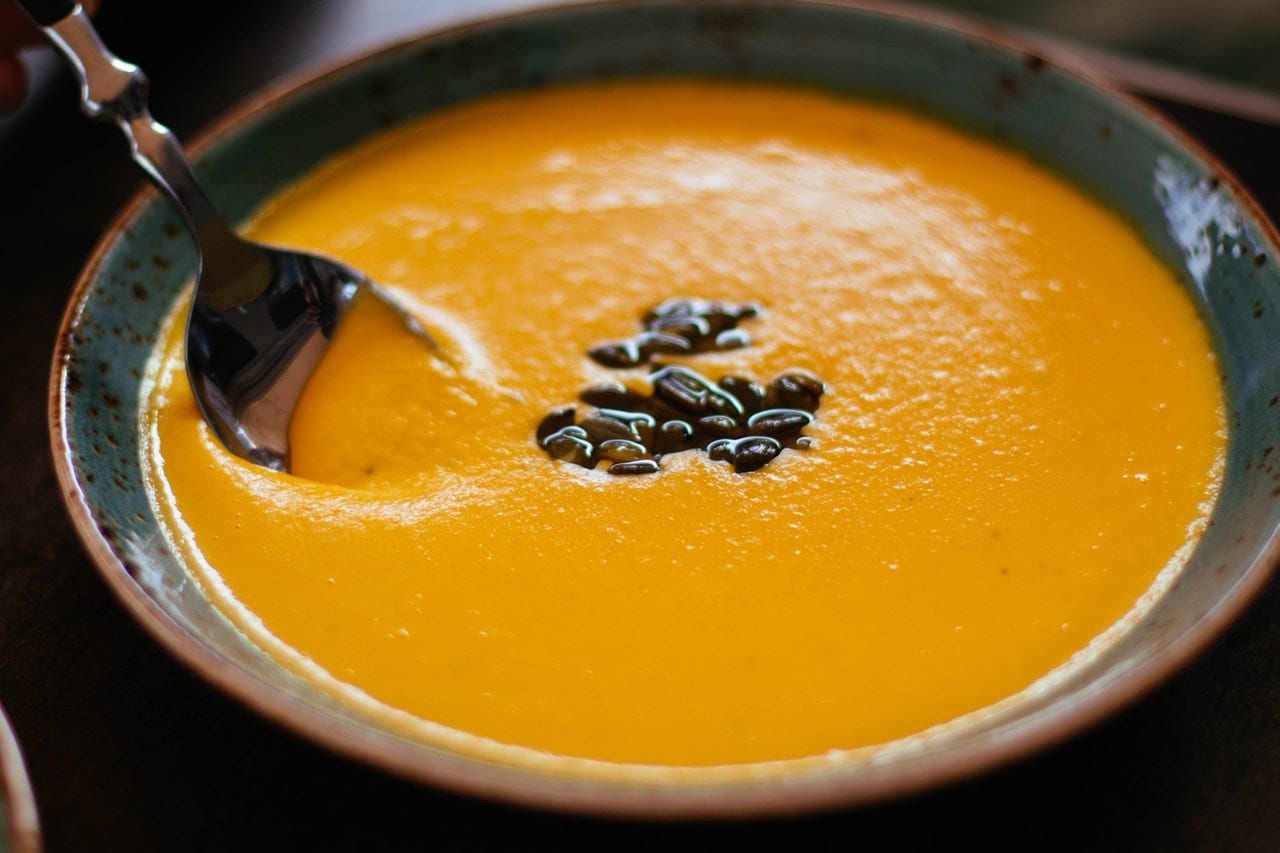 You'll need:
1 medium pumpkin, peeled and cut into chunks
1 onion, sliced
2 garlic cloves
750ml vegetable broth
250ml water
Step 1: Place the onion, garlic, pumpkin, water and broth in a pan. Bring the liquid to a boil, then turn the heat down, cover with a lid and let simmer until the pumpkin softens.
Step 2: Once the ingredients are soft, take off the heat. Use a hand blender to mix the ingredients until smooth.
Step 3: Season to taste and serve with hot buttered bread.
Sweet Pancakes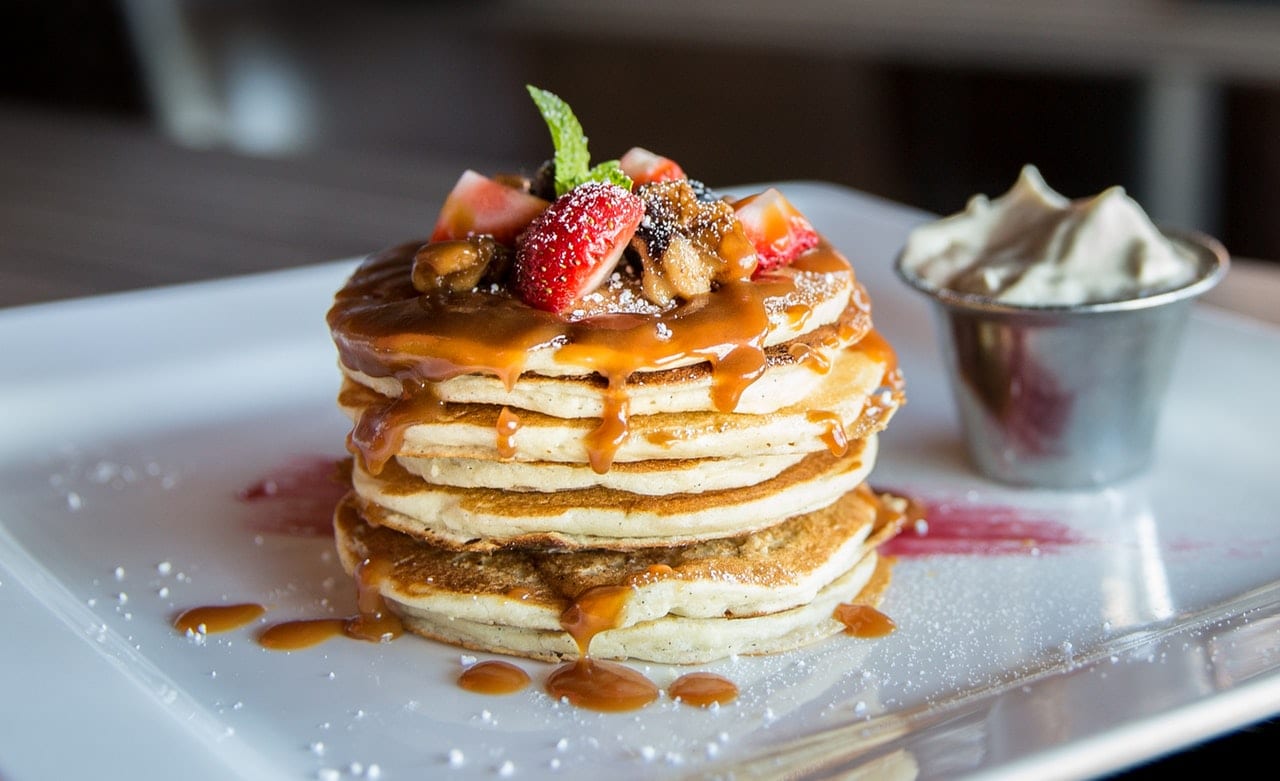 You'll need:
250g chopped and peeled pumpkin
200g sieved plain flour
40g brown sugar
25g melted butter
2 eggs
125ml milk
2 tsp baking powder
Step 1: Place the pumpkin in a large microwaveable bowl, add 1 tablespoon of water and microwave until soft (5-8mins).
Step 2: Drain the pumpkin and allow to cool entirely.
Step 3: Add the remaining ingredients to the pumpkin and mix until smooth.
Step 4: Add a little oil to a hot pan, pour in the batter and let cook until bubbles appear on the surface. Flip and allow to cook until golden brown.
Step 5: Serve with golden syrup or cream and nuts.
Try these nourishing pumpkin-based recipes at home to give your body and skin an extra boost this Halloween. Let us know on social media how they turn out!