Champagne is a great way to celebrate the launch of our Special Design Pride box. We teamed up with the champagne experts at Gifts International to bring you the best Champagne Cocktail recipes out there.
From mango sunset bellinis to strawberry champagne mojitos, standby for the tastiest  summer cocktails – soon to be in your hand. It's time to get creative and create some cocktails with fizz…
1 Raspberry fizz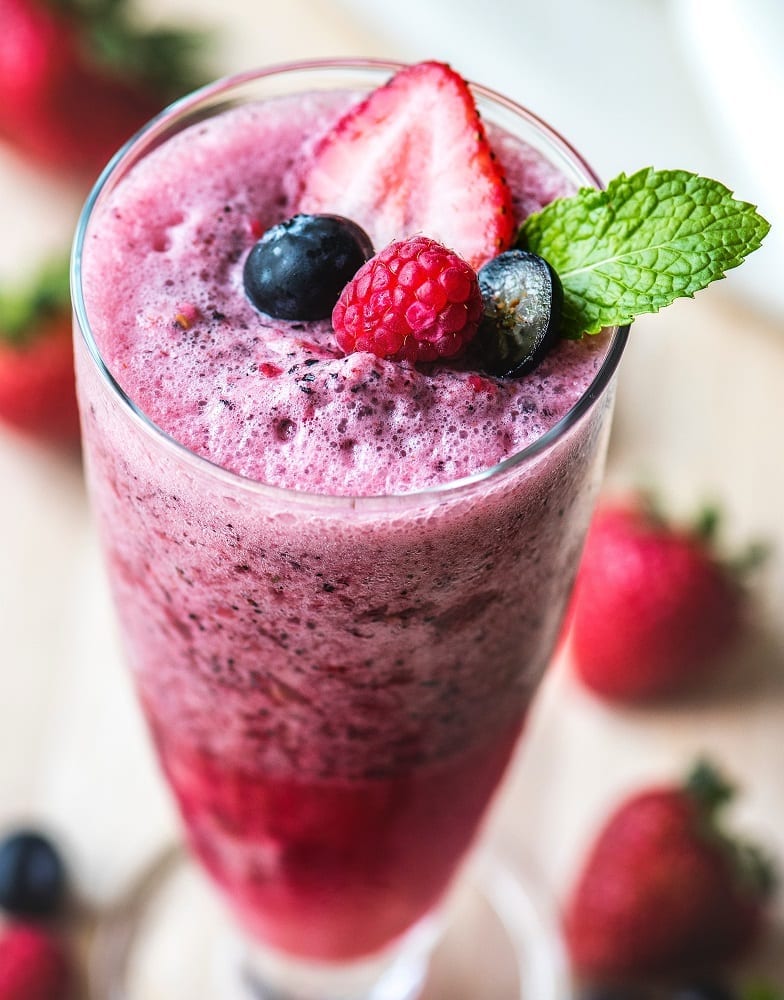 What you'll need (makes 1):
4 raspberries (or more if you like)
25ml raspberry liqueur
Chilled champagne
Pestle and mortar
Champagne flute
How to make it:
Put all of the raspberries into a mortar and use the pestle to crush them
Scoop the crushed raspberries into a champagne flute
Top the flute up with 25ml of raspberry liqueur
Pour the chilled champagne on top
Garnish with a raspberry on the side or drop some whole ones into the flute for an extra burst of flavour
2 Mango sunset Bellini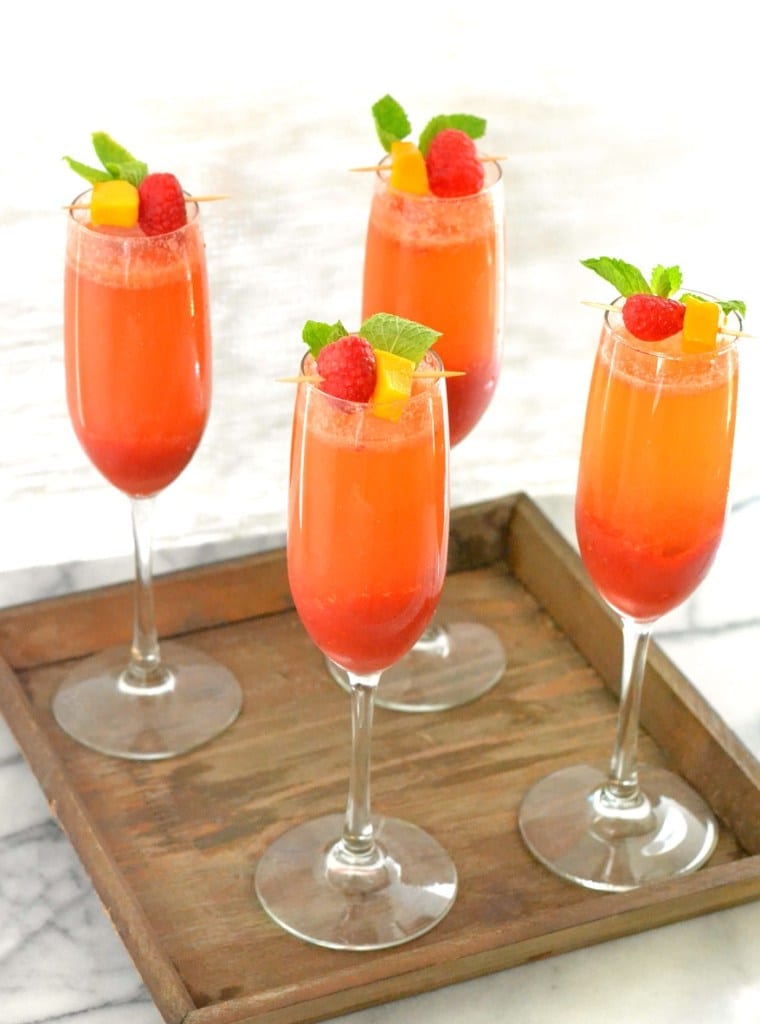 What you'll need (serves 2):
½ very ripe mango
Chilled champagne
1 tsp grenadine syrup
Blender (hand or electric will do)
Champagne flutes
How to make it:
Peel and chop a mango
Blend it with 100ml of the champagne until it has a smooth consistency
Pour the drink mixture evenly between the champagne flutes
Top the glasses up with more chilled champagne
Add a dash of grenadine syrup to bring the summer sunset to your glass
3 Bitter-sweet champagne cocktail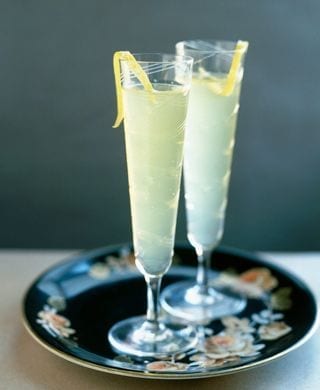 @Pinterest 
What you'll need (serves 1):
½ tsp demerara sugar
3-5 drops of Angostura bitters
¼ lemon, juiced
Chilled champagne
Lemon zest to garnish
Champagne flutes
How to make it:
Put the sugar into a champagne flute
Add a couple of drops of Angostura bitters on top of the sugar
Squeeze in a few drops of juice from the lemon
Top the glasses up with champagne
Garnish with a strip of lemon zest
Top tip: Control the strength of your drink with the number of drops of bitters you add.
4 Fizzy fruit sorbet cocktail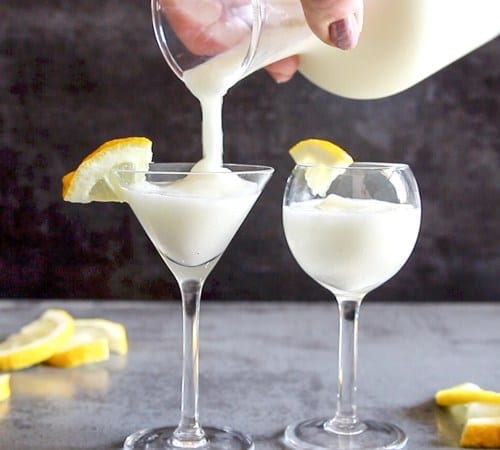 What you'll need (serves 6):
Sorbet of your choice
Chilled champagne
Thin fruit slices of your choice (strawberries and kiwi work well)
Martini or wine glasses
How to make it:
Put the glasses into the freezer for at least 30 minutes until well-chilled
Layer the bottom of the glasses with the fruit slices
Add 5-6 small scoops of the sorbets into glasses of your choice
Top them up with champagne
Top tip: Add a dash of sparkling elderflower into the mix for an extra fizz factor.
5 Strawberry champagne mojito

@Pinterest 
What you'll need (serves 4):
150g strawberries, diced
12-14 mint leaves
4 tsps. superfine sugar
120ml fresh lime juice
120ml white rum
Chilled champagne
Muddler
Tall glasses
How to make it:
Place 30g of the strawberries, 3-4 mint leaves, 1 tsp of the sugar and 30ml of lime juice in each champagne flute
Use a muddler to crush these ingredients together until the mint begins to release oils
Stir 30ml of rum into each glass
Top up with champagne
Garnish with any remaining strawberries and mint leaves
Want to celebrate Pride with GLOSSYBOX? Join us here to receive our latest beauty edit of 6 full-size fearless products to your door and embrace your style all month long….