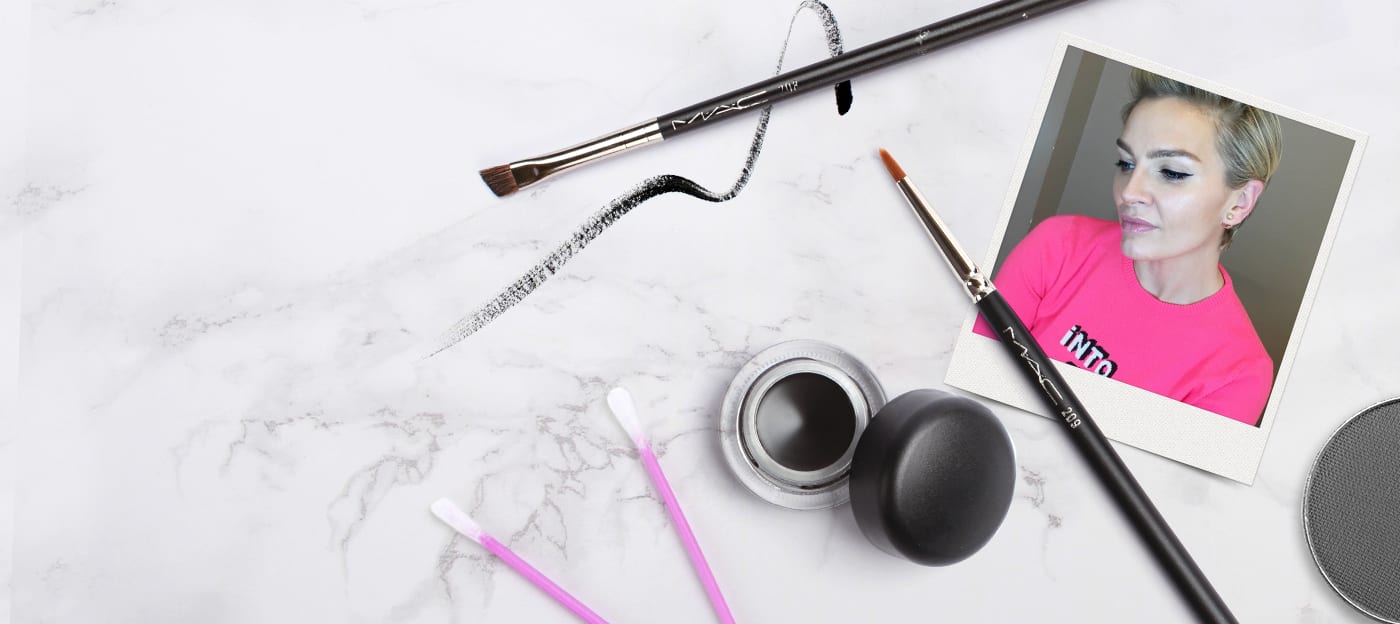 Even those with the most steady of hands can have a hard time when it comes to applying eyeliner. Sure, you can do one eye pretty perfectly but when it comes to replicating it on the other it can often go horribly wrong.
Luckily, our resident makeup artist Emma O'Byrne is on hand to provide a few life-saving hacks she's picked up along the way. Here are five top tips to help you apply your eyeliner like a pro…
1. Use an angled eyeliner brush and a powder eyeshadow in your chosen colour to create the size and shape of your flick. Opting for powder first means its easier to correct if you make a mistake – think of it like sketching in pencil.
2. Go over the powder liner a couple of times to deepen the colour. If you want a softer looking finish, don't go all the way to the edge of your original line.
3. Another way to perfect your flick shape is again using the angled brush and powder, start from the outer corner of your eye and draw a line up to the height and width you want. Then connect that point diagonally to the lash line and fill it in.
4. ALWAYS have a Q-tip to hand – they're the best thing for correcting, shaping and perfecting.
5. Line the upper tear line with a gel liner for a stronger and thicker effect. I find an eyeliner brush with a bent head the easiest to use and love MAC's Fluidline gel Liner, £16.
Love this? For more beauty tips, news and tutorials see what's new on Beauty Unboxed today.