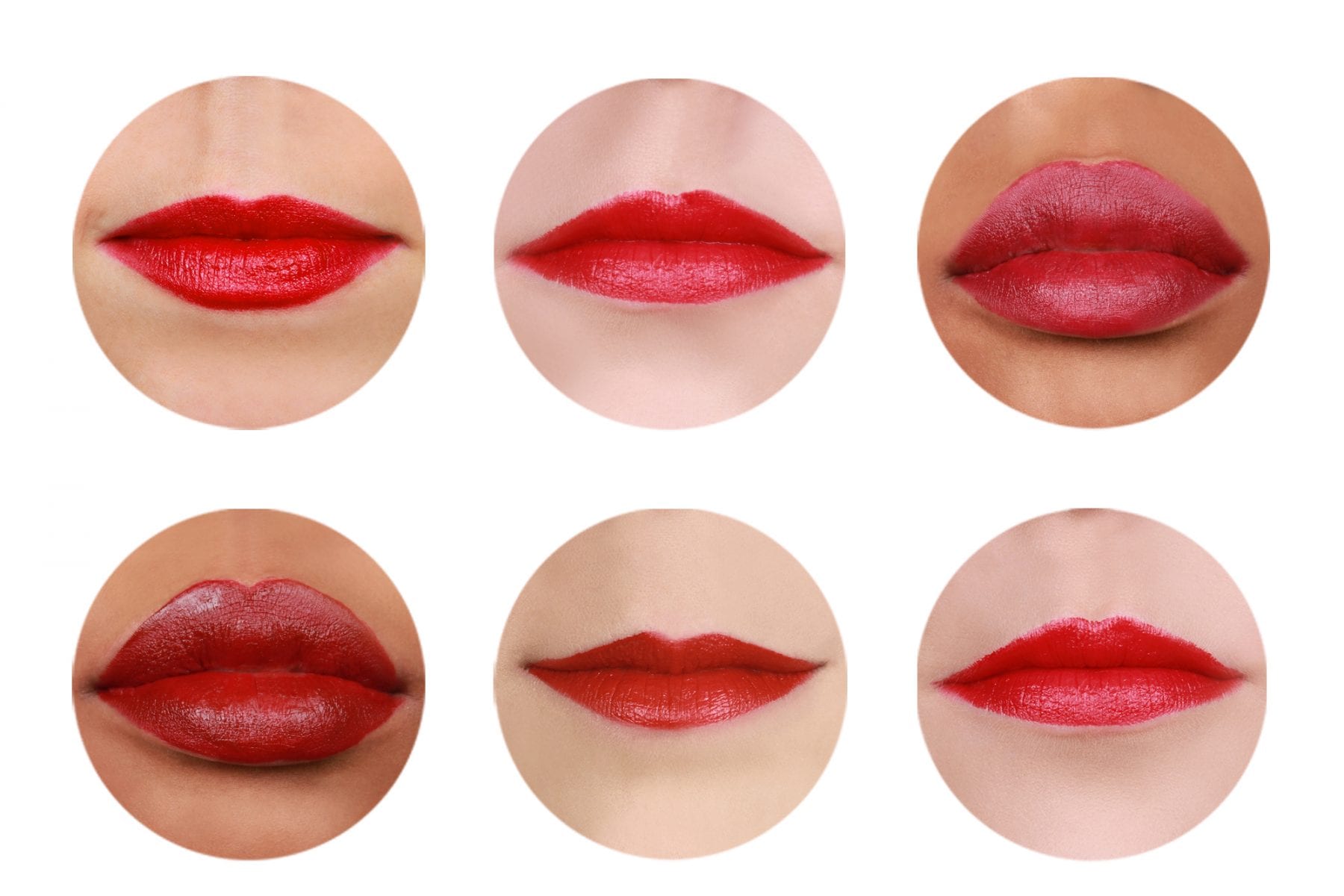 A perfectly matched red lipstick is, to makeup, what a little black dress is to fashion. They look great and they make you feel confident. But with thousands upon thousands of red lipsticks out there, it's clear that not all red shades are created equal. Blue tones, orange tones, brown tones – it's a minefield. What will look great on someone else, may look clownish on you.
Fear not, though, you're just a few paragraphs closer to your perfect red match. Here's our foolproof guide to picking the right red lipstick for your skin tone…
FAIR COMPLEXION
If you have fairer toned skin it's important to 'be cool' when it comes to choosing a red. By cool, we're talking about choosing a red lipstick with a blue undertone. Very fair, alabaster skin is instantly brightened and looks more vibrant if you pair it with a bright, blue-toned red.
The trick here is to keep the rest of your makeup simple. Avoid contouring and highlighting, and instead warm cheeks with a sheer wash of bronzer.
MAC Ruby Woo, £16.50, is probably the most famous blue-red in the land and it will also make your teeth look whiter! Shades with raspberry and cherry tones are a great match for fairer skin tones and bring out the flattering qualities of the pink undertones, especially in ivory skin. Charlotte Tilbury Hot Lips in Electric Poppy, £24, is great match for that English Rose complexion thanks to rich, kissable cherry tones.

More Red Lipsticks for Fair Complexions
OLIVE COMPLEXION
Orange-infused reds are the most flattering if you have an olive skin tone, so if you opt for a poppy hue you'll be on to a winner.
Clinique Chubby Stick Intense in Mightiest Maraschino, £18, is the perfect combination of pinky red, while Illamasqua Liquid Lipstick in Virtue, £20, also makes for the ideal shade as the subtle berry undertone brings warmth and radiance to your complexion.

More Red Lipsticks for Olive Complexions
MEDIUM COMPLEXION
Add warmth and enrich medium-toned skin by choosing fiery orange reds. If you opt for a blue toned lipstick you may find your skin looks slightly washed out and a little pink.
Warmer reds and orange-based shades will actually erase any sallow tones in a warmer toned complexion. Tom Ford Lip Colour in Flame, £40, is deliciously intense and warming, just be careful about your bronze so you don't overload your complexion. Apply your fiery oranges first, and add the rest later.
Medium toned skin can pull off more intense reds and are especially flattered by burgundy shades. The trick is to make the wine coloured lip is the focal point. Keep your base sheer and the rest of your makeup simple. Bagsy Lipstick in Vermilion Red, £16, is a classic vintage that's at its best when matched with little more than mascara.

More Red Lipsticks for Medium Complexions
DARK COMPLEXION
Darker skin can take a lot of pigment, so lipsticks with a strong colour payoff are your oyster. Orange tones look incredible against warm and dark-toned skin and rich plums enhance the natural tones of the complexion.
If you already have a drawer full of red lipsticks that aren't quite right, add a brown lip pencil to your kit. If you draw a brown lip line and blend the red with the brown you'll instantly create more of a match that'll be immediately flattering.
MDMflow Lipstick in Vamp, £18, is deep and intense, adding the most beautiful colour to your pout while NYX liquid lipstick in Cherry Skies, £7, will really make your skin look its best.

More Red Lipsticks for Dark Complexions
Love this? For more beauty tips, news and tutorials see what's new on Beauty Unboxed today.