There are new makeup trends rising to fame, some of which subsequently go viral, on a daily basis and one of the latest has us totally hooked. It comes in the form of a silicone makeup sponge: a transparent, jelly-like cushion that fits perfectly in the palm of your hand and seamlessly buffs makeup onto your face.
We loved it so much when we tried it, that we've popped one in this month's box so you can all try it too! If you're not a subscriber yet, join us here to get this and four other beauty products delivered to your door.
Here's how we've been using our STYLondon Siligel Blender to apply foundation, highlighter and concealer…
Foundation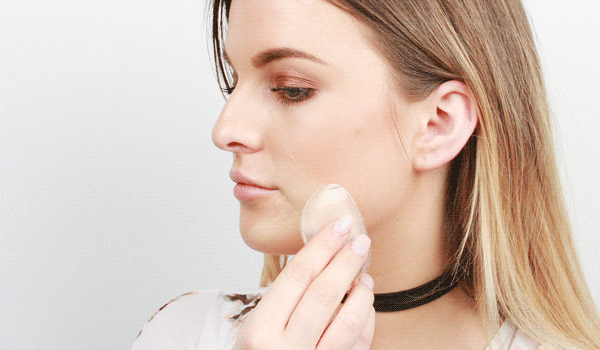 The great thing about silicone sponges is they don't soak up any foundation, ergo they arguably use less product than a beauty blender or brush. What's more, they're easier to clean and more hygienic. After trying out a few different application techniques, we settled on the fact it was easiest to apply foundation directly to the sponge, then lightly tap it onto our face – and basically keep tapping until the formula is blended in.
While it took a little more work, the result was worth it. It gave a far dewier finish than any tool we've used in the past.
Highlighter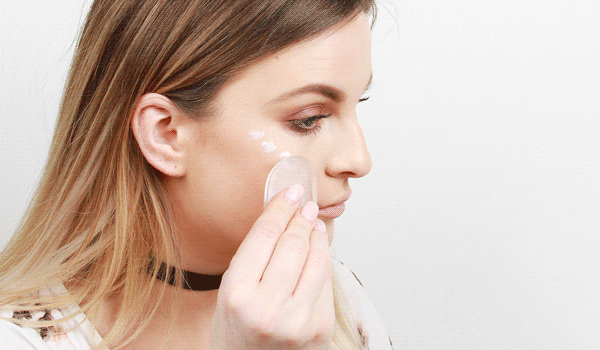 When it comes to highlighter, the silicone sponge works an absolute treat. This time, dot your highlighter along your cheekbones rather than applying it to the sponge first, then use the silicone sponge to tab it in.
It's a handy way to add a little glow to your face on-the-go and we're big fans of the fact that, as with foundation, it leaves a dewier finish in its path.
Concealer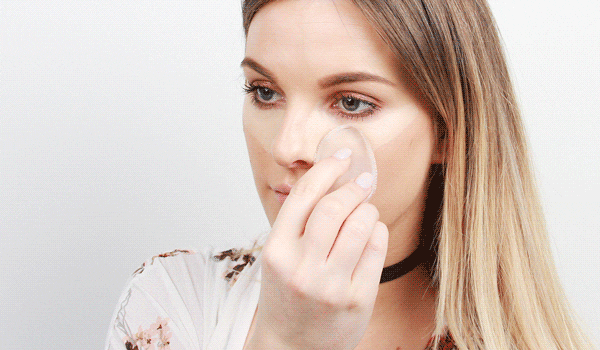 Particularly useful for your under-eye area due to the shape, the silicone sponge was great when it came to concealing tiredness. Apply concealer directly under your eyes, then use the sponge to tap it in, working from the inner corner of your eye outwards.
Before & after