It goes without saying that skincare is an incredibly important part of our beauty routines – namely because it keeps our complexions healthy and hydrated, but also for the fact it helps create the perfect base for any makeup that follows.
To get the most from your skincare, the key lies in layering and application. You see, each product serves a different purpose, and some even help each other perform more effectively. What's more, the way you apply them can make them work even harder.
So, we've teamed up with La Mer to show you the best way to apply the key products in your routine, from cleansing right through to face masks…
Micellar water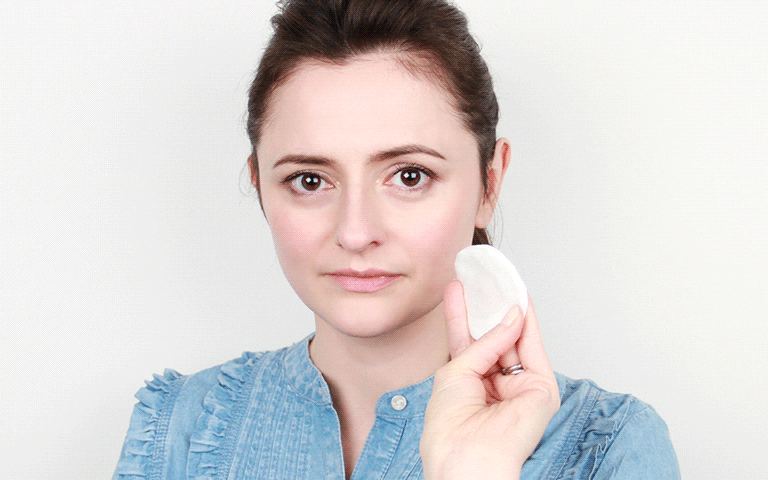 The positively charged water molecules in micellar cleansers help sweep away impurities, pollutants and makeup, all while delivering hydration. Use it alone, or if you're double cleansing use micellar as the first step.
Moisten two cotton pads and starting from the neck, use circular motions to gently work your way up over your cheeks towards your temples, carrying on over the forehead. On two separate cotton pads, gently press each onto your eyes and leave for a few seconds to help lift any makeup, then gently sweep away.
We used: La Mer The Micellar Water, £70
Treatment lotion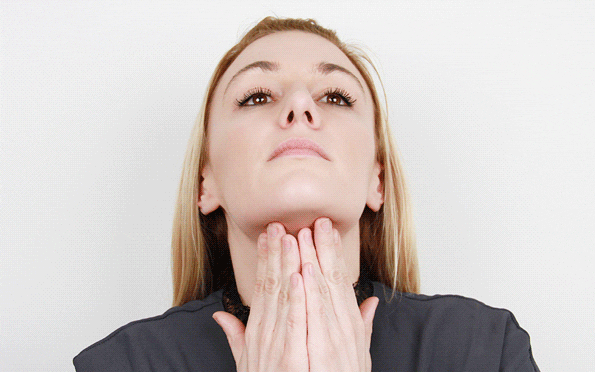 Treatment lotions, concentrates and essences are a great next step in your routine as they drive moisture into the skin. In fact, they actually travel deeper into the skin than many other products, making your skin all the more receptive to active ingredients and in turn boosting the effectiveness of your overall routine.
To apply, shake two to three drops onto the palms of your hands and press into your forehead, chin, cheeks and the front and back of your neck. Finally, use your fingers to sweep the lotion up your neck.
We used: La Mer The Treatment Lotion, £100
Face serum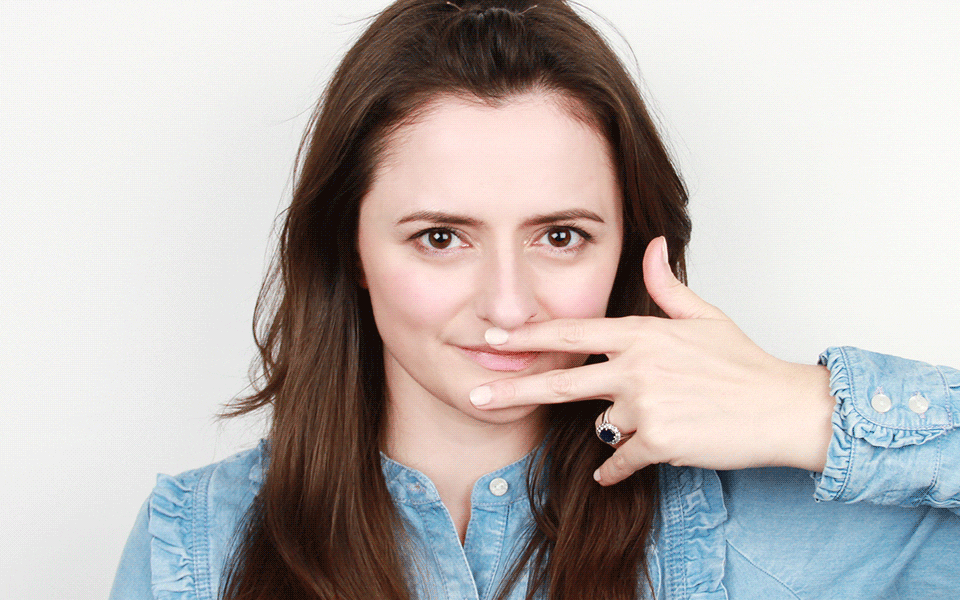 Face serums are a great way to infuse your skin with extra hydration and radiance before you apply moisturiser.
Dispense two pumps into your hands and rub between your palms. Press it into your forehead, temples, cheeks, jawline, chin and decollete. Once it's pressed in, smooth your fingers over the forehead, across your chin and up your neck (not forgetting under the chin). Finally, lightly pat across your face to increase microcirculation.
We used: La Mer The Revitalizing Hydrating Serum, £145
Eye serum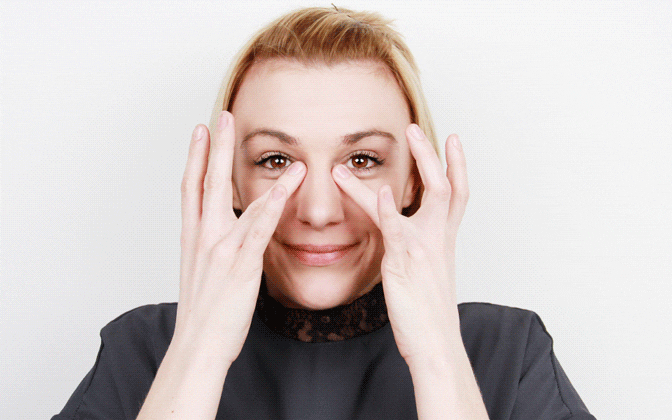 Using your ring finger, dot your eye serum around the orbital bone (both above and below the eye) and massage it in using small, light circular motions. Gently sweep your finger from the temple to the inner eye area twice. Finish with the following pressure points – your inner eye, brow bone, outer corner of the eye and by the temple.
We used: La Mer The Eye Concentrate, £150
Intensive mask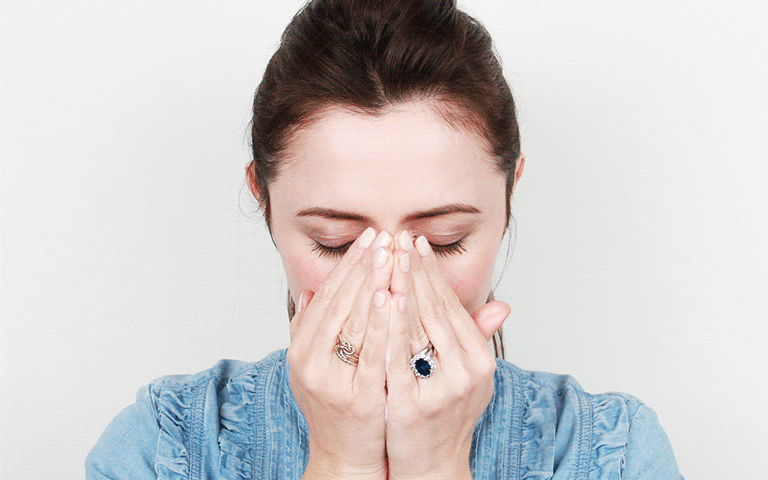 An intensive face mask that will drench your skin in moisture is the secret to leaving your complexion brighter, fresher and plumper.
Squeeze a generous amount into your hands and take a moment to breath it in. Press it onto the forehead, chin, cheeks, jawline and the front of your neck. Next, use large circular motions to smooth it over the cheeks, temple, forehead, chin and up the neck (not forgetting under your chin). Leave it on for eight minutes and wipe away any excess with a tissue – or leave it on overnight for a super intensive treatment.
We used: La Mer Intensive Revitalizing Mask, £115
Moisturiser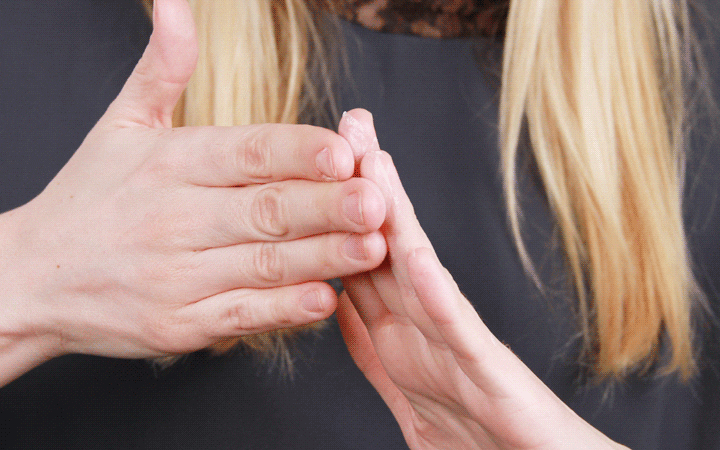 If you're using a fairly rich moisturiser, make sure you tailor it to your needs. If you have oily skin, use it once a day, those with dry skin should aim to apply it both morning and night and if you have combination skin, only apply it over the dryer areas of your face like the cheeks. 

Taking a small amount (a little goes a long way with rich formulas), warm it between your fingertips. Press it into the forehead, chin, cheeks, jawline, neck and decollete. Using a very light pressure, smooth it across your cheeks and forehead, then using large circular motions apply it around your eyes by tracing your fingers over your eyebrows and under the orbital bone. Use your fingers to smooth the moisturiser outwards on your cheeks and upwards on your neck, then lightly pat over the face to finish.
We used: La Mer Creme de la Mer, £115