We don't know about you, but palettes are a major weak spot of ours and so it goes without saying, they're pretty much always top of our beauty wish list.
After all, there's a lot to be said for a compact you can reach for time and time again that houses a pretty combination of shades to dust across your eyes and cheeks, from barely there blushers to smouldering shadows.
So, this March we've joined forces with Sleek and every Glossy will get one of four pretty palettes in their box, each as lust-worthy as the last. Whatever your style, there's a palette for you. We enlisted the help of our resident makeup artist Emma O'Byrne and beauty blogger Daisie Smith to show you the type of look you'll be able to achieve with each palette.
Palette one: A Midsummer's Dream
A Midsummer's Dream contains the perfect combination of colours for hazy spring and summer evenings. Whether you opt for the shimmery bronze hues, muted greys, earthy browns or the radiant coppers, this palette contains an array of hues to dust across your eyes – plus two coral blush shades to sweep across your cheeks.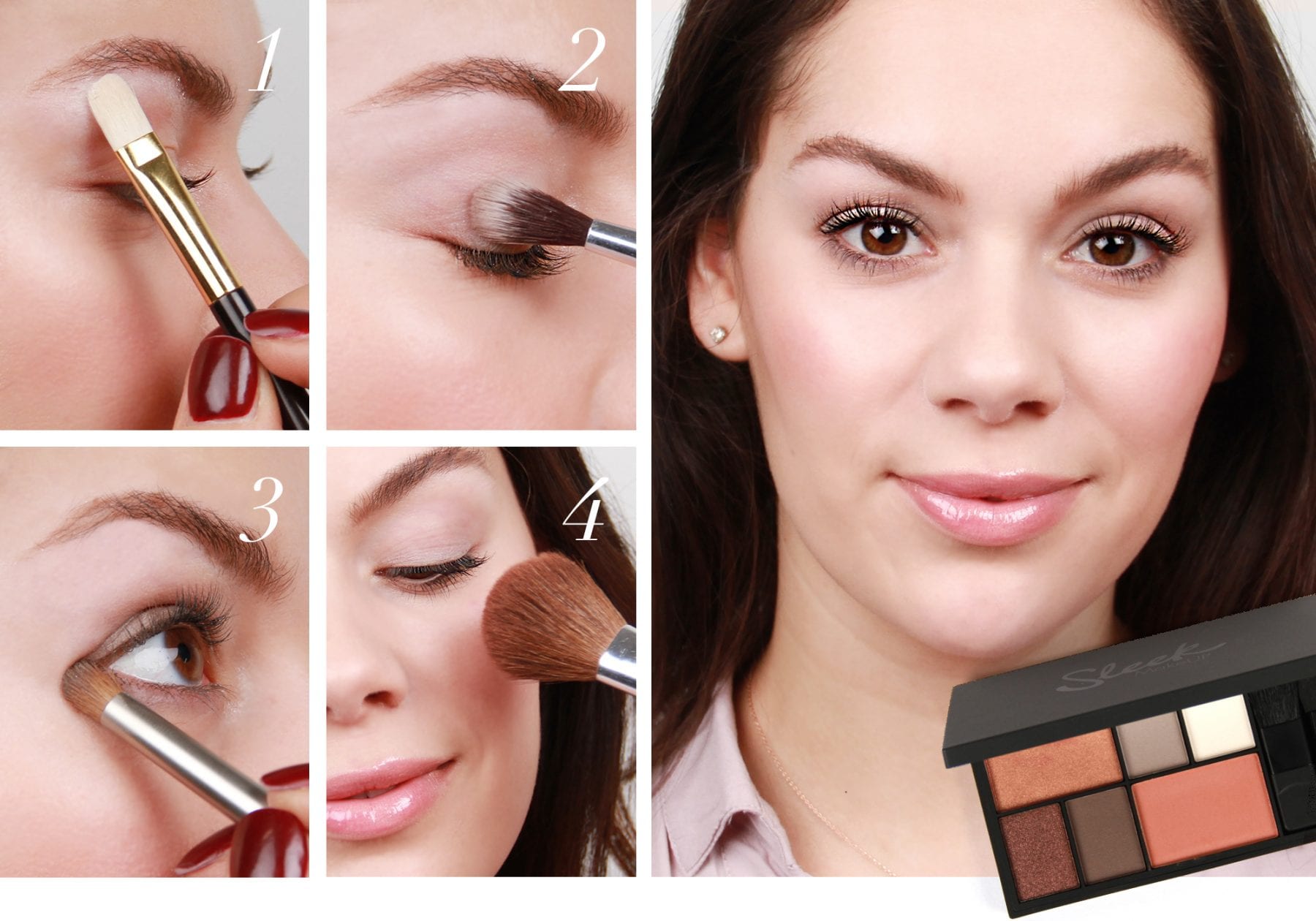 Using a precision brush, apply the white hue along your brow bone, down the bridge of the nose, along your cheekbones and across your cupid's bow. Taking an eyeshadow brush, dust the grey eyeshadow across your lids, then add a little water and line it along your upper and lower lash line. Apply the 'sunrise' blusher to your cheeks for a dash of colour and finish off with a coat of mascara.
Palette two: Dancing Til Dusk
From velvety browns and shimmering fawns to radiant blushers, this pretty palette contains all the shades you need to give your makeup look a sophisticated finish.


Using an eyeshadow brush, dust the shimmery sand hue in the bottom left of the palette across your whole eyelid and blend using circular motions. Next, using the shimmery brown shade in the top right of the palette, apply it to the outer corner of your eyelids and smoke it out. Using a blusher brush, apply the 'Mirrored Pink' blush to the apples of your cheeks.
Palette three: See You At Midnight
The combination of deep blues, pearlescent purple and pomegranate make for one of the most flattering and captivating makeup looks – and one of the easiest to take from day to night.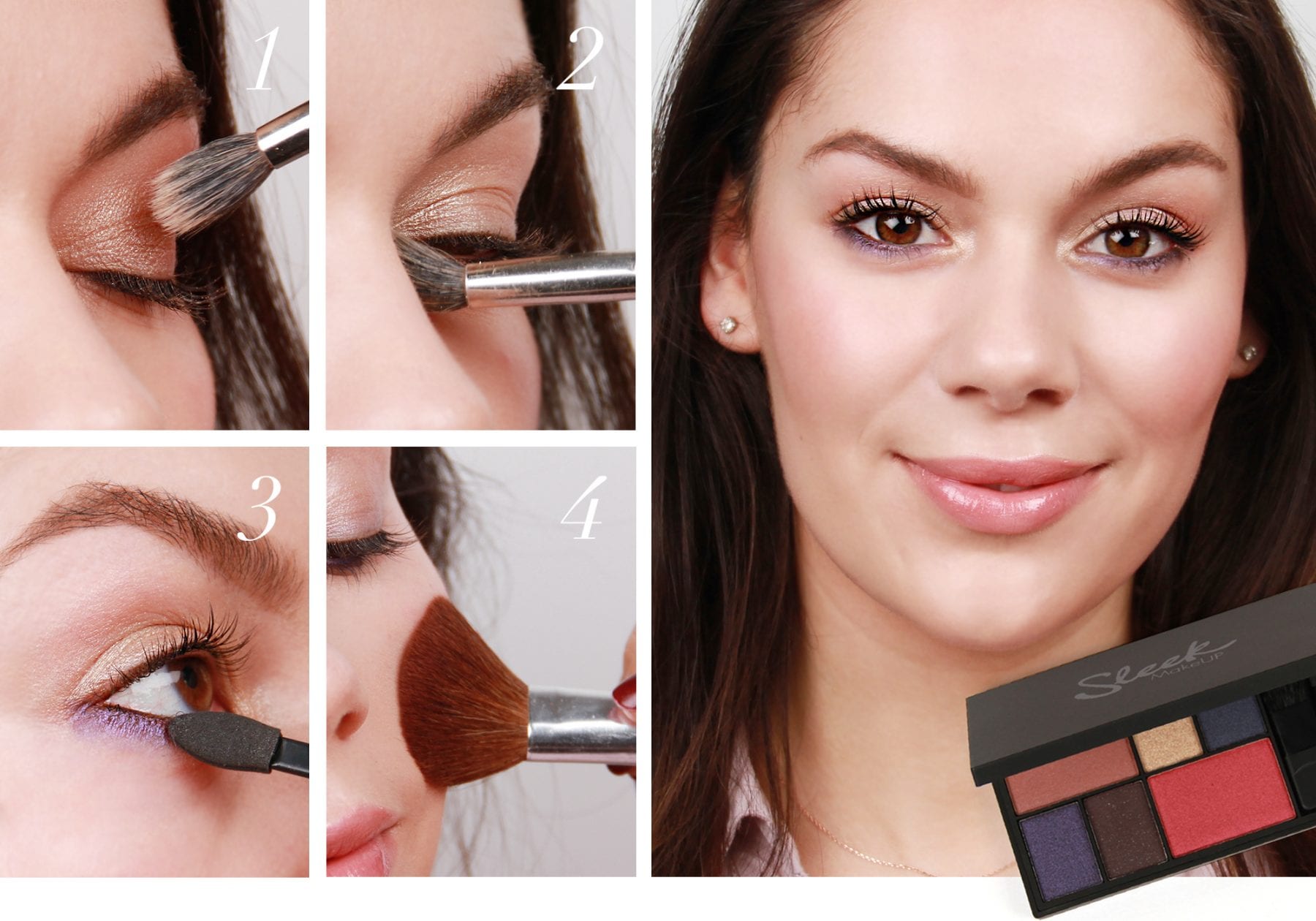 Using an eyeshadow brush, dust the gold across your eyelids and buff it into the socket. Apply the same colour to the inner corner of your eyes. Carefully line the purple shadow along your bottom lash line and finish by dusting the 'Antique' blush on the apples of your cheeks.
Palette four: All Day Soiree
Combining the perfect delicate, feminine edit of hues, All Day Soiree is the perfect palette to refresh your beauty look. The shimmering peach and beige hues work wonders on your eyes, while radiant champagne and pastel pink impart a healthy flush of colour on your cheeks.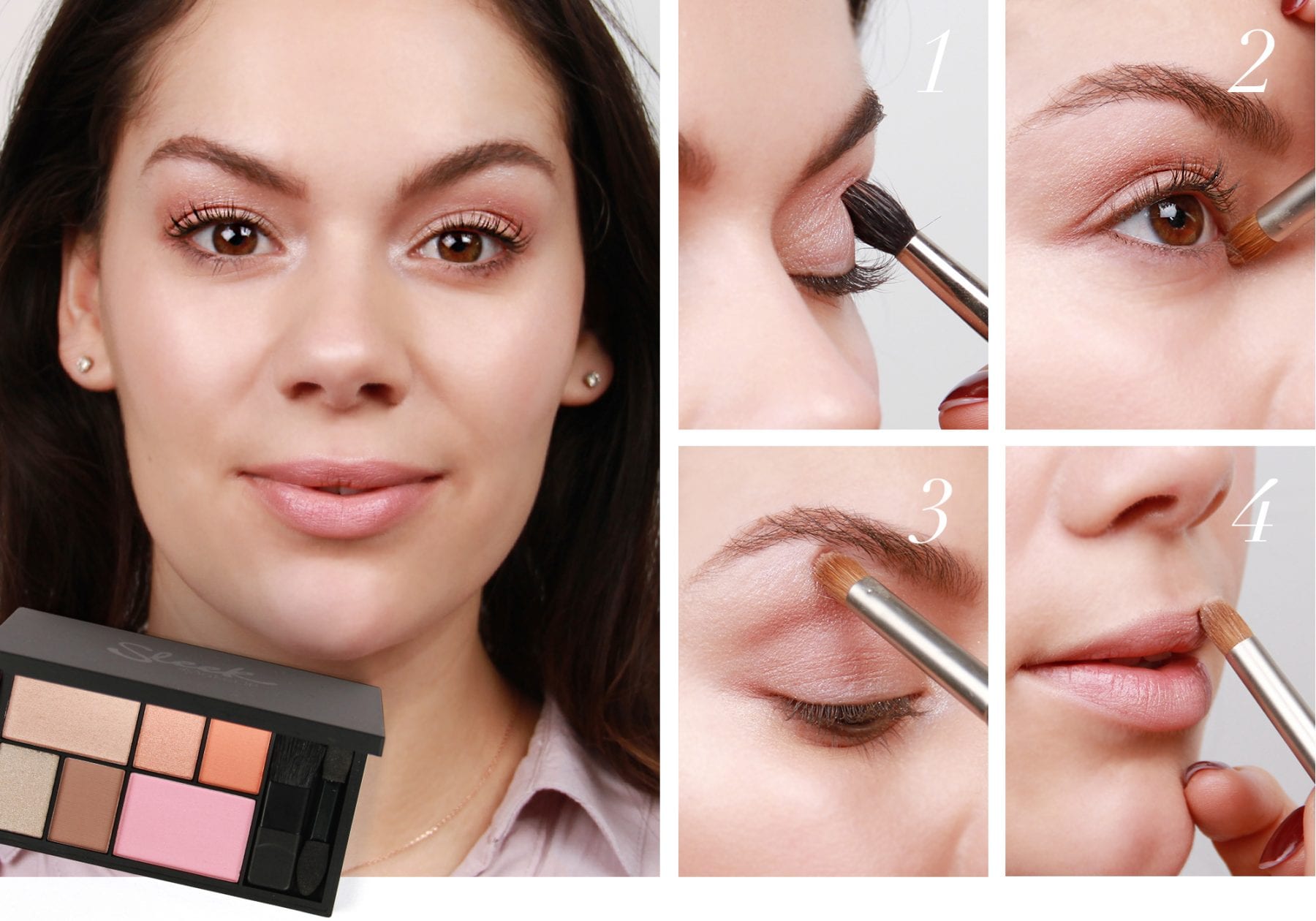 Apply the brown eyeshadow to your lids, blending from the outer corner inwards and use the same colour to carefully line under the bottom lashes. Use the bottom left champagne hue to add some radiance. Apply it to the inner corner of your eyes, along your brow bone, down the bridge of the nose and across your cupid's bow. Finish up with a few coats of mascara.