With all the products you receive, finding enough storage for all your beauty treats can be a tough challenge – so this month, we're showing you how to upscale your box and create a cosmetic organiser! For this upscale, you'll need five boxes so make sure you have them at the ready!
1. Take two lids and cut one of the longest sides off of each.

2. Next, take two bases and cut all of the edges off so you're left with two rectangle pieces of card.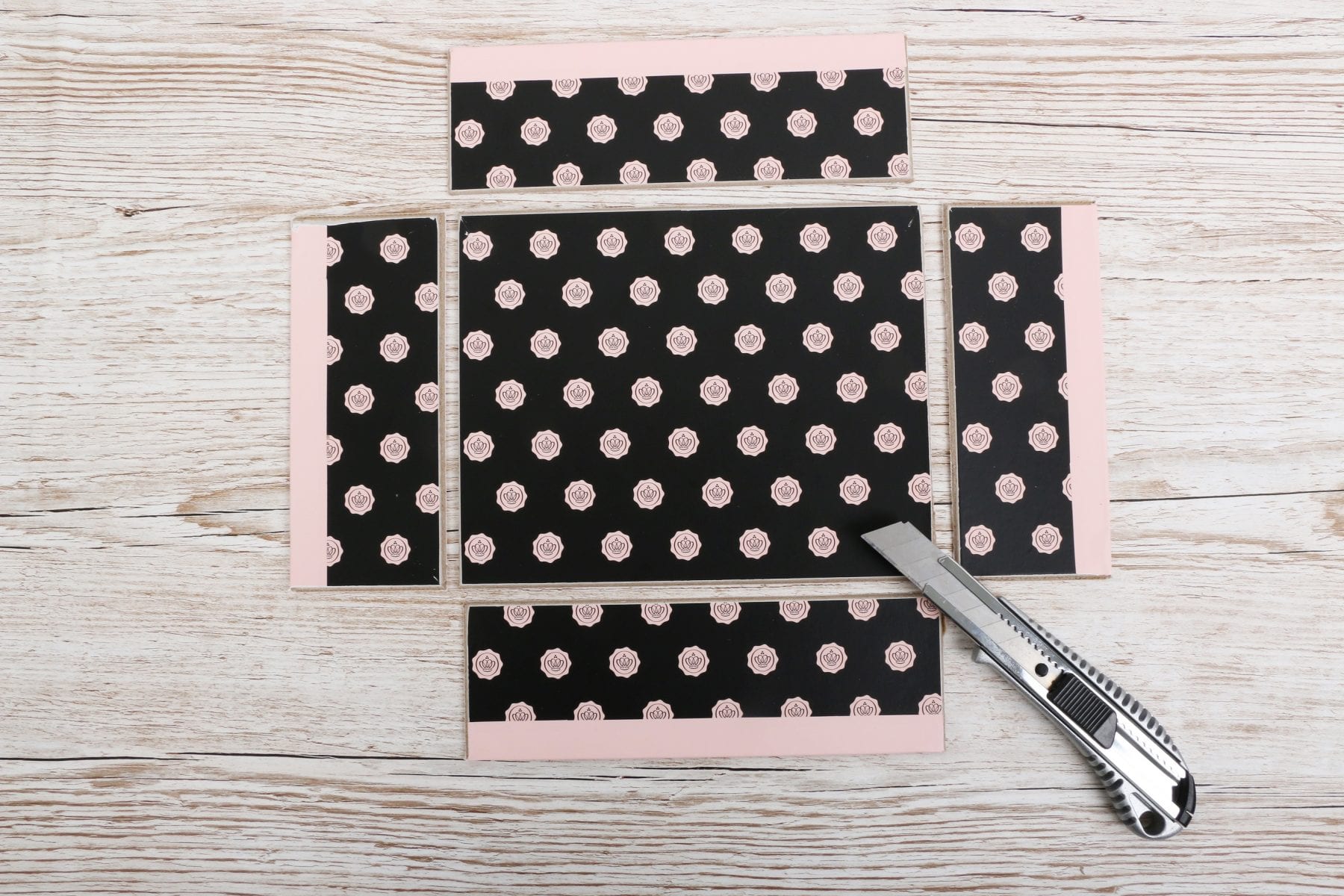 3. To begin assembling your organiser, lay the first of the two rectangles down and slide the two lids under either side of it (with the exposed edge facing forward).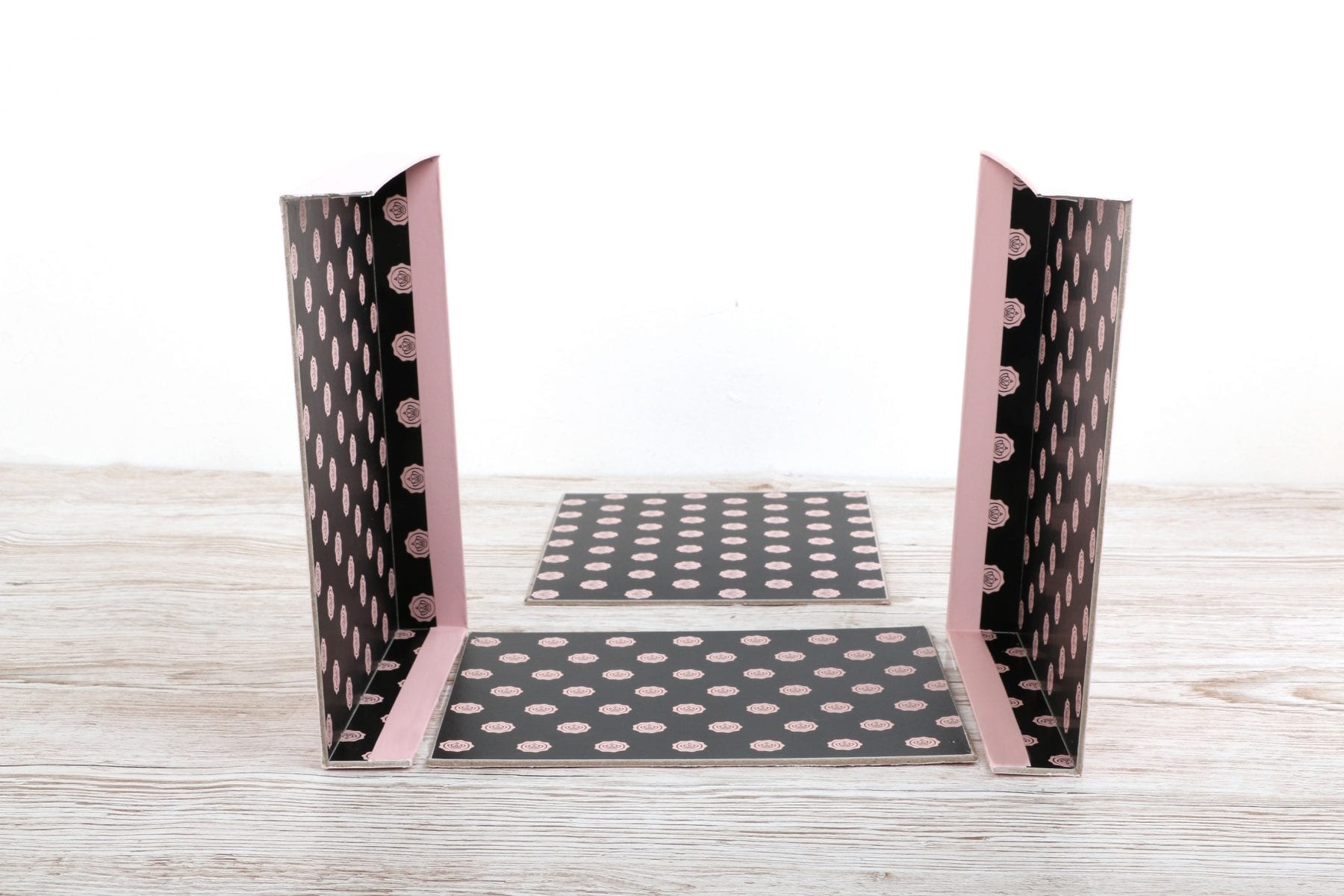 4. Glue the second rectangle to the back of this unit.
5. Take one of your untouched box bases and pierce two holes in the front facing edge ready for the handle. Repeat on the other two bases.
6. Cut a strip of your GLOSSYBOX ribbon and tie it through the two holes on each base, securing with a knot on either side. Make sure you leave the ribbon slack so you can pull the handle!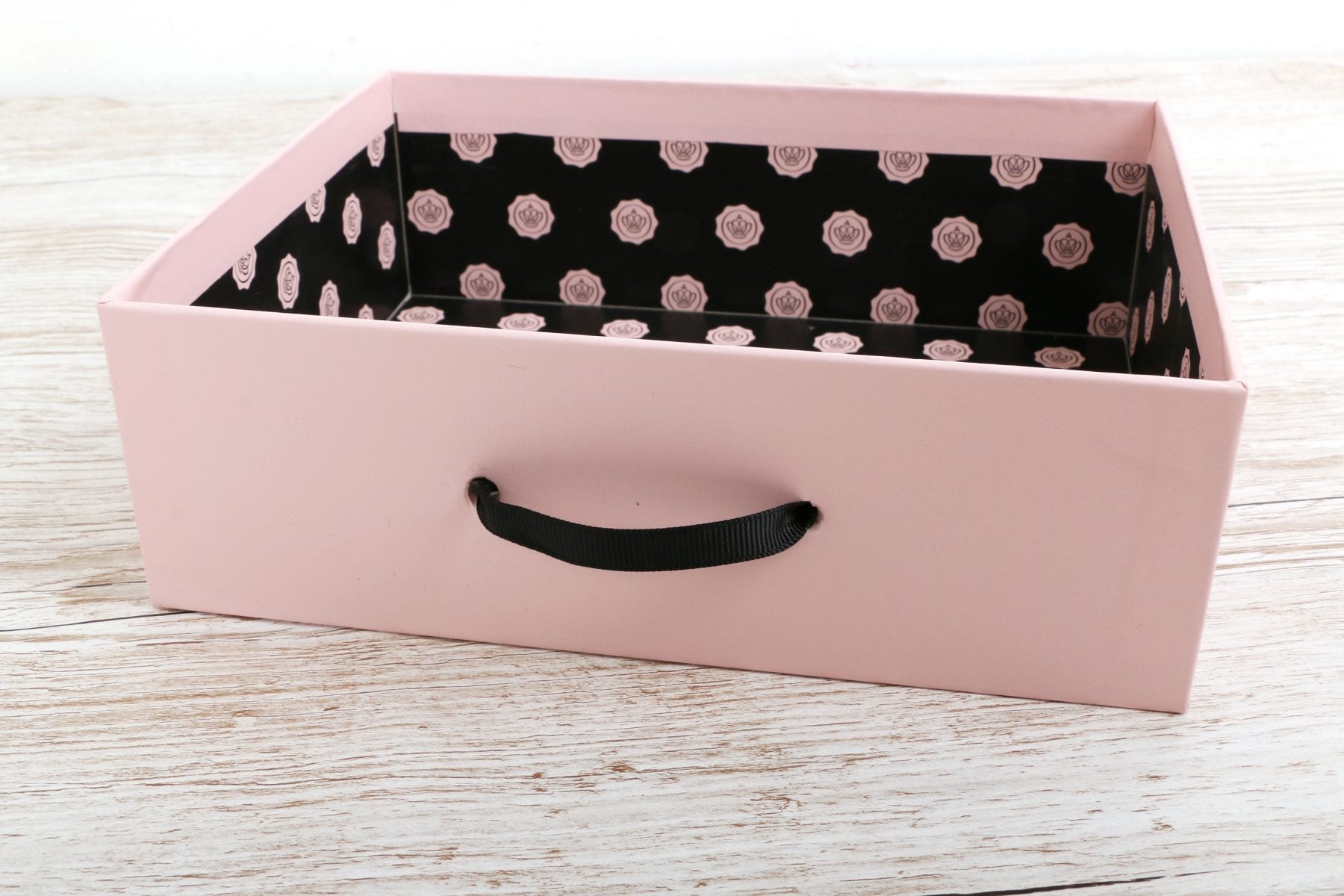 7. Place these three boxes with ribboned handles into the structure you created in step 4 so they fit in as drawers.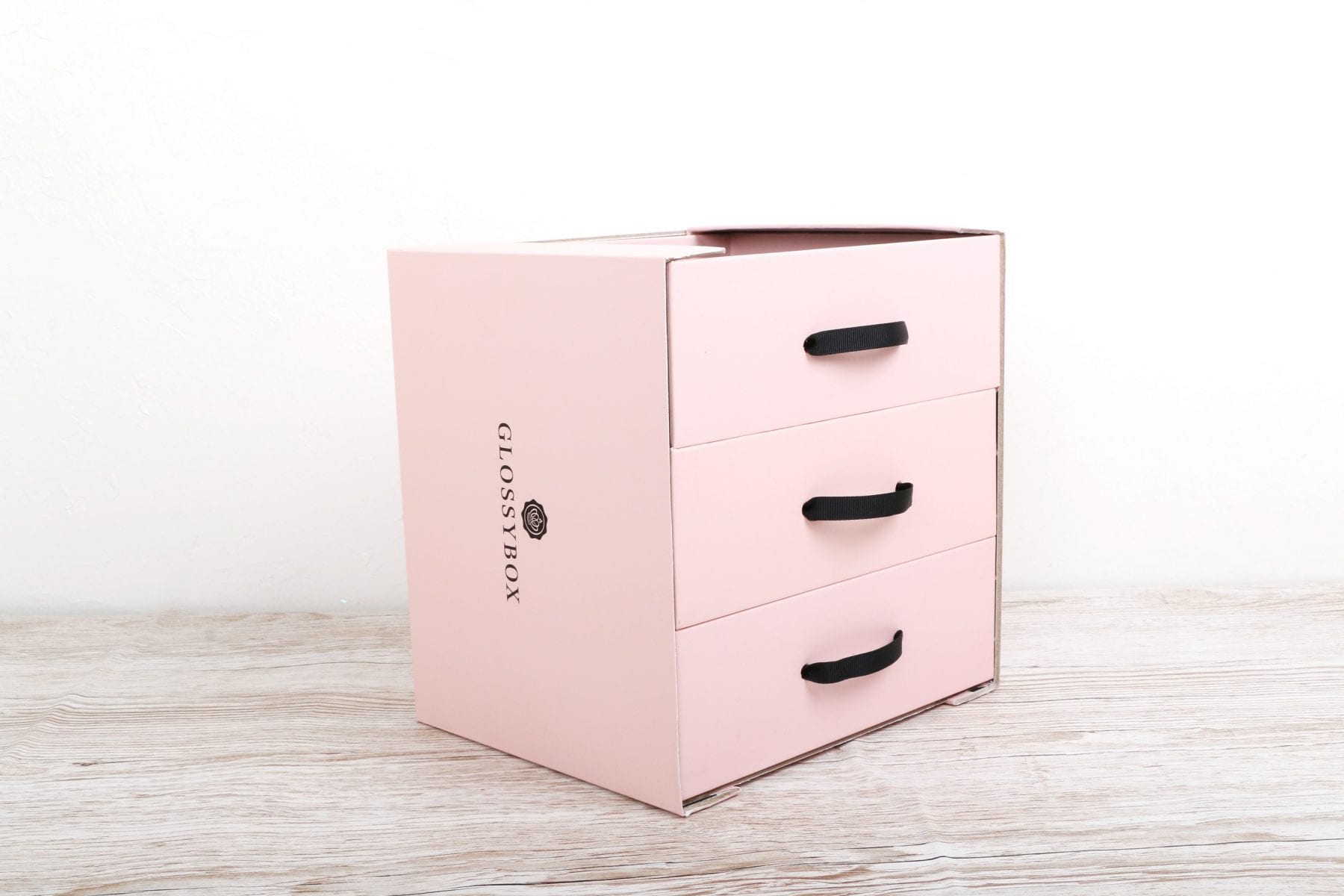 8. Take your final untouched lid and cut one of the long sides off the edge. Tape the exposed edge of the lid to the back of the top drawer.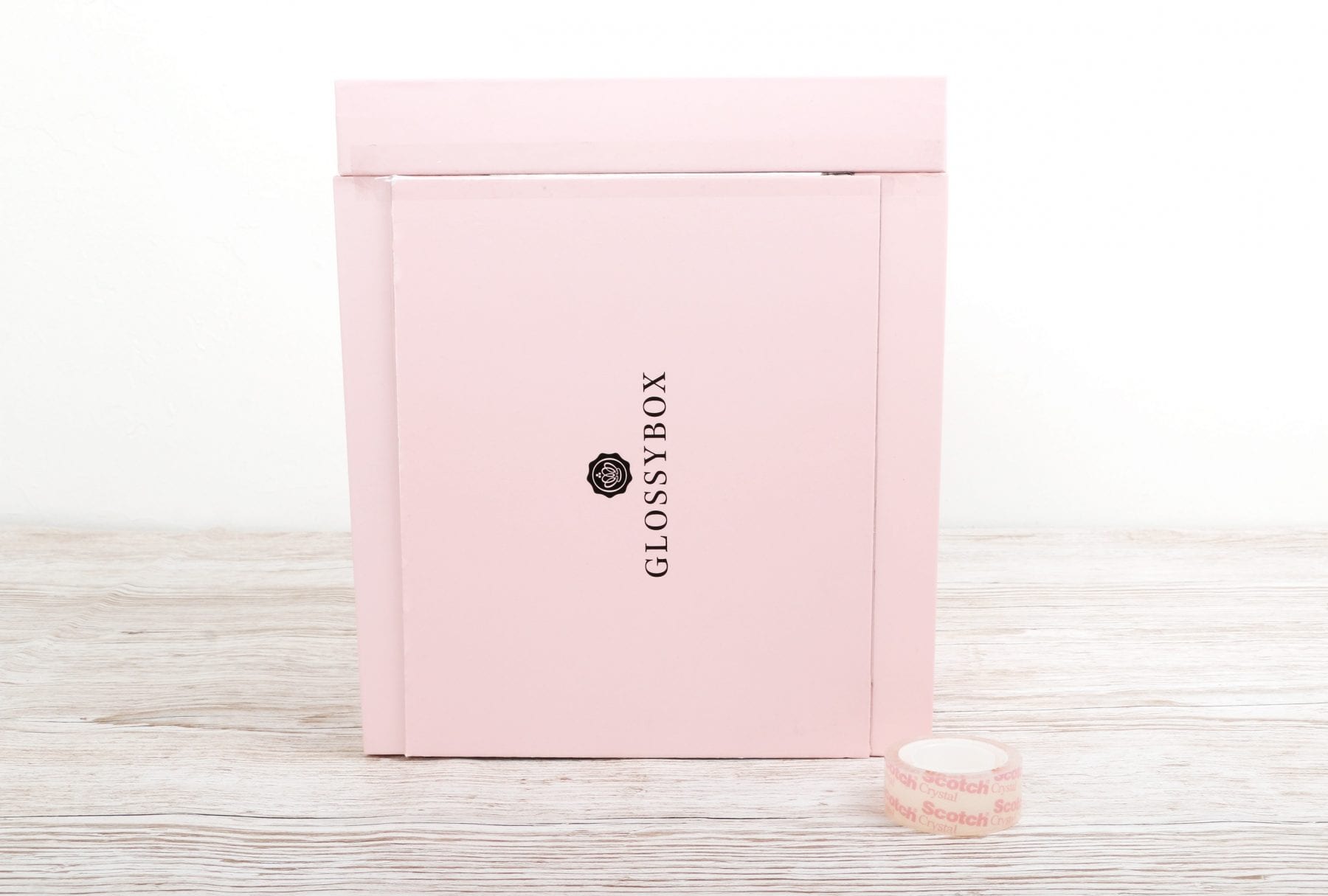 9. Finally, cut two pieces of your GLOSSYBOX ribbon to secure the lid to each side of your drawers. This will help the lid move up and down.