Skincare is such an important part of our daily beauty routine, not least because it ensures our complexion stays hydrated and healthy, but also creates a smooth base for our makeup to go on top of. The question is, are you getting the most from your skincare?
The key lies in both the application technique and the order in which you layer each product. This may sound a little OCD, but trust us when we say once you've mastered the art of applying your skincare for optimum benefits, you'll notice a world of difference. Why? Because how you apply each product is just as important as the products themselves – and it will ensure you get the very best from each and every formula you're putting on your complexion.
For example, did you know it's far more beneficial to apply your face serum to moist skin? Yep, really. It means the active ingredients are able to penetrate the skin on a deeper level.
So, to give you a helping hand (it can get pretty confusing at 6am in the morning, we know) simply follow our guidelines below on which order to apply your products in post-cleanse – accompanied with a helpful little GIF showing you the best application technique for each step!
Apply toner
If you don't currently use a toner, it's time to take note and add one to your routine as the benefits can be seen and felt pretty much instantly. They're formulated with a combination of ingredients from antioxidants to fatty acids that work to repair and restore your skin and are essentially designed to give your skin a decent dose of what it needs. Make sure you avoid alcohol-based toners, as they're super drying which will irritate your skin. The best time to apply toner is straight after cleansing, simply put a small amount on a cotton pad and dab it over your complexion morning and evening.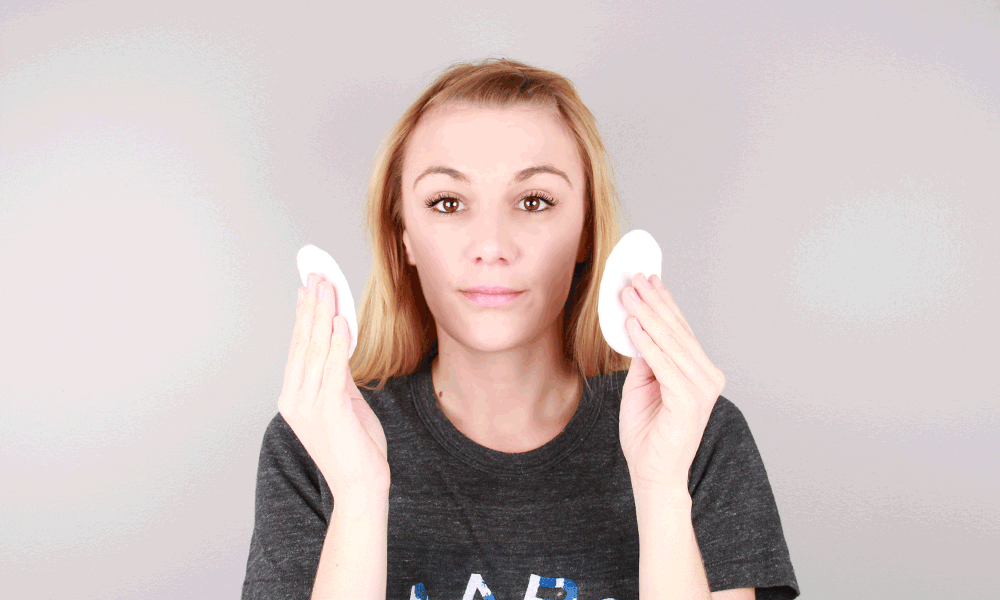 We love: Dr. Andrew Weil for Origins Mega-Mushroom Skin Relief Treatment Lotion, £27.50
Apply essence
For Korean women, essences are an essential step in their skincare routine and we can totally see why. Far lighter than a serum or face cream, the concentrated formula treats your skin on a cellular level, thanks to the inclusion of active ingredients which work to optimise your skin's natural cell turnover rate which in turn targets dullness, uneven skin tone and fine lines. After cleansing and toning, apply a little essence to your hand and dab onto your face and neck in upwards motions every morning and evening.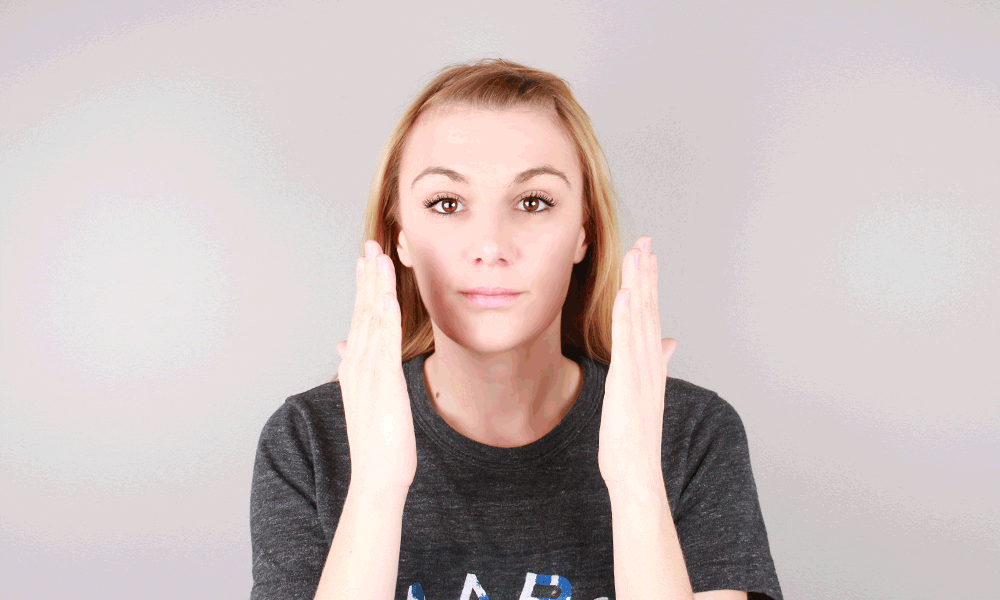 We love: Kiehl's Iris Extract Activating Treatment Essence, £36
Apply serum
Serums have a higher concentration of active ingredients and can travel far deeper down into the skin that your face cream – it's all thanks to the teeny tiny molecules they contain. The great thing about them is they actually increase the performance and maximise the benefits of any other skincare you're applying. Depending on the formula and ingredients, each serum comes equipped with different benefits so it's just about finding the right serum for you. Apply it to your face after your cleanser, toner and essence and gently press it into the skin using the open palm of your hand. As we mentioned, if you apply serum to damp skin as opposed to dry, the active ingredients will penetrate the skin deeper.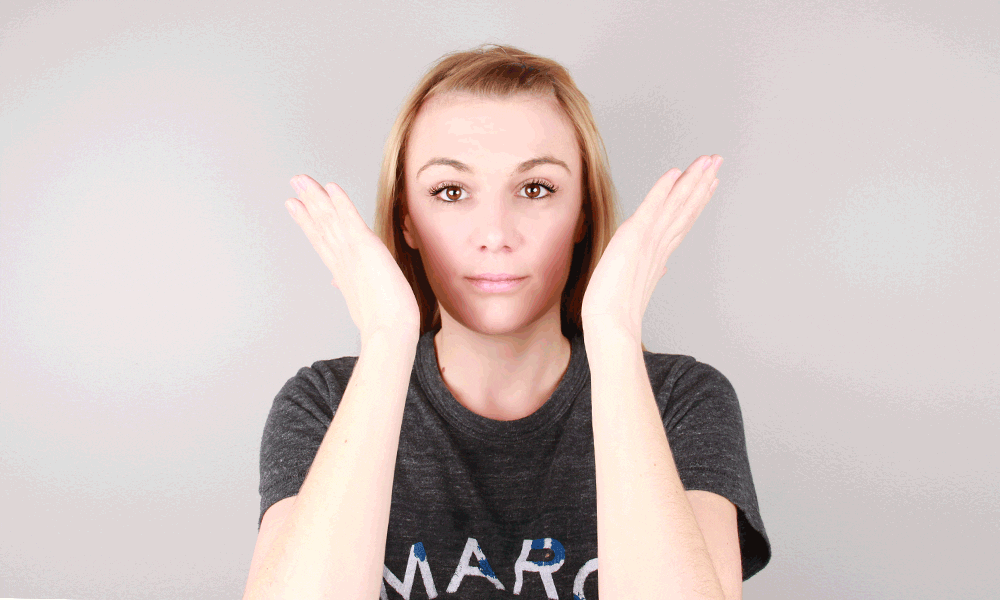 We love: Avene Hydrance Optimale Hydrating Serum, £17
Moisturise
When is comes to moisturiser, many of us apply it incorrectly – and it's so easy to miss an area of your face or neck out. Rather than quickly slathering it on, taking an extra five minutes to really work it into your skin is a sure fire way to ensure it's applied evenly. Another mistake often made is applying duplicate layers when you're suffering from particularly dry skin. You see, the skin can only absorb so much and any excess left on the surface will just end up clogging your pores. Oh, and don't forget your neck – it's an extension of your face and needs attention too! The same applies for both day and night face creams – although the thicker consistency of night creams can take a little more massaging!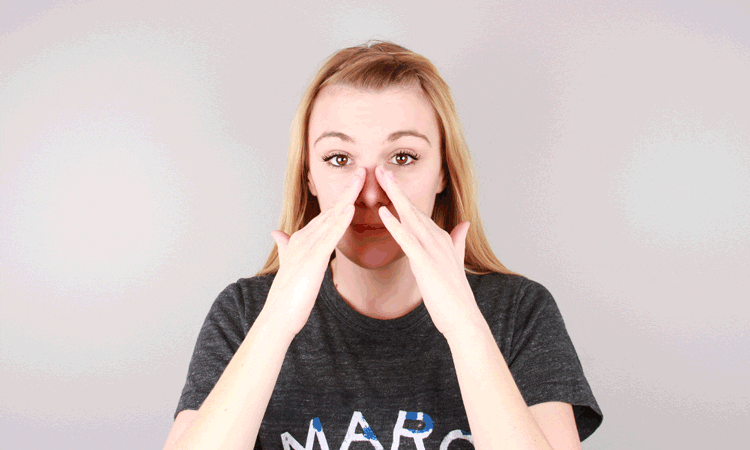 We love: Clinique Dramatically Different Moisturising Lotion, £17.50
Apply eye cream
The skin around your eyes is incredibly delicate and 20 times thinner than the rest of your complexion, so it's imperative we look after it with a little TLC via a decent eye cream. Using your fingers, apply it around your eye area in a gentle patting motion. Work your way from the inside corner beneath your eye to the outside corner, then continue the patting motion to apply it along the top of your eyelid.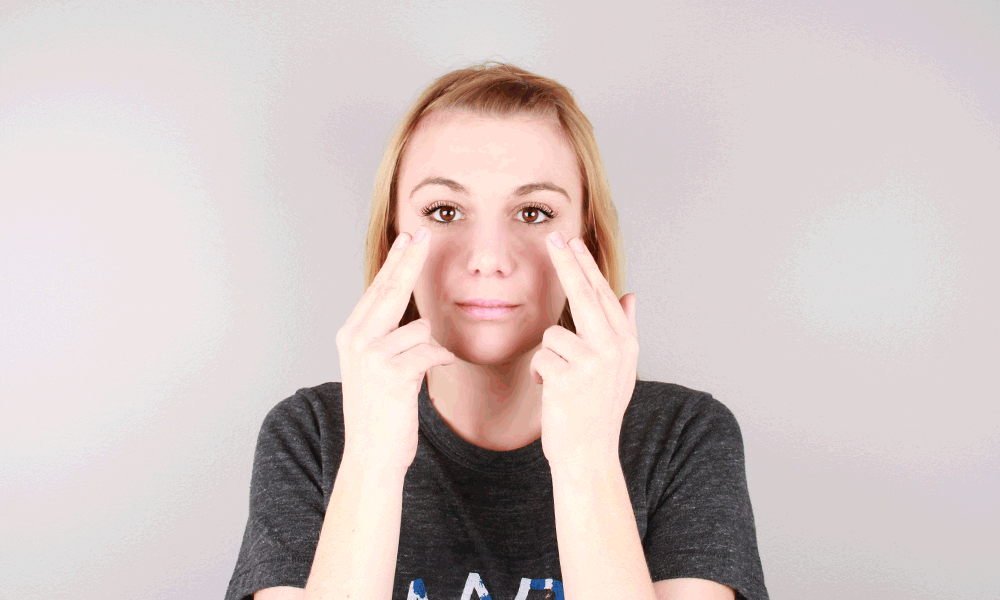 We love: Vichy Idealia Eyes, £17.25
Apply oil
While face oil isn't for everyone, it can work absolute wonders on your complexion when used a couple of times a week. Best reserved for the evenings due to its texture, you can layer it over serum, but on the nights when you're opting for an oil, skip your moisturiser. The consistency means it's best used as the last step in your skincare routine. Apply a few drops of your chosen oil to your hands, rub them together to warm it up and then press it into your skin using your fingertips. Despite popular belief, you don't need to avoid face oils if you suffer from oily skin – they can actually be a saving grace.

We love: Antipodes Divine Face Oil, £18.99