The spookiest day of the year is fast approaching and we can't wait to embrace all the beauty themed fun that comes with it. We're talking black lips, back-combed hair and, of course, Halloween nail art.
So in preparation, we called upon our in-house nail art technician Christelle to design a duo of Halloween nail art ideas to spook up your tallons. Here's how to do each one:
True Blood
1. Paint your nails with two coats of black polish, followed by a slick of matte effect top coat.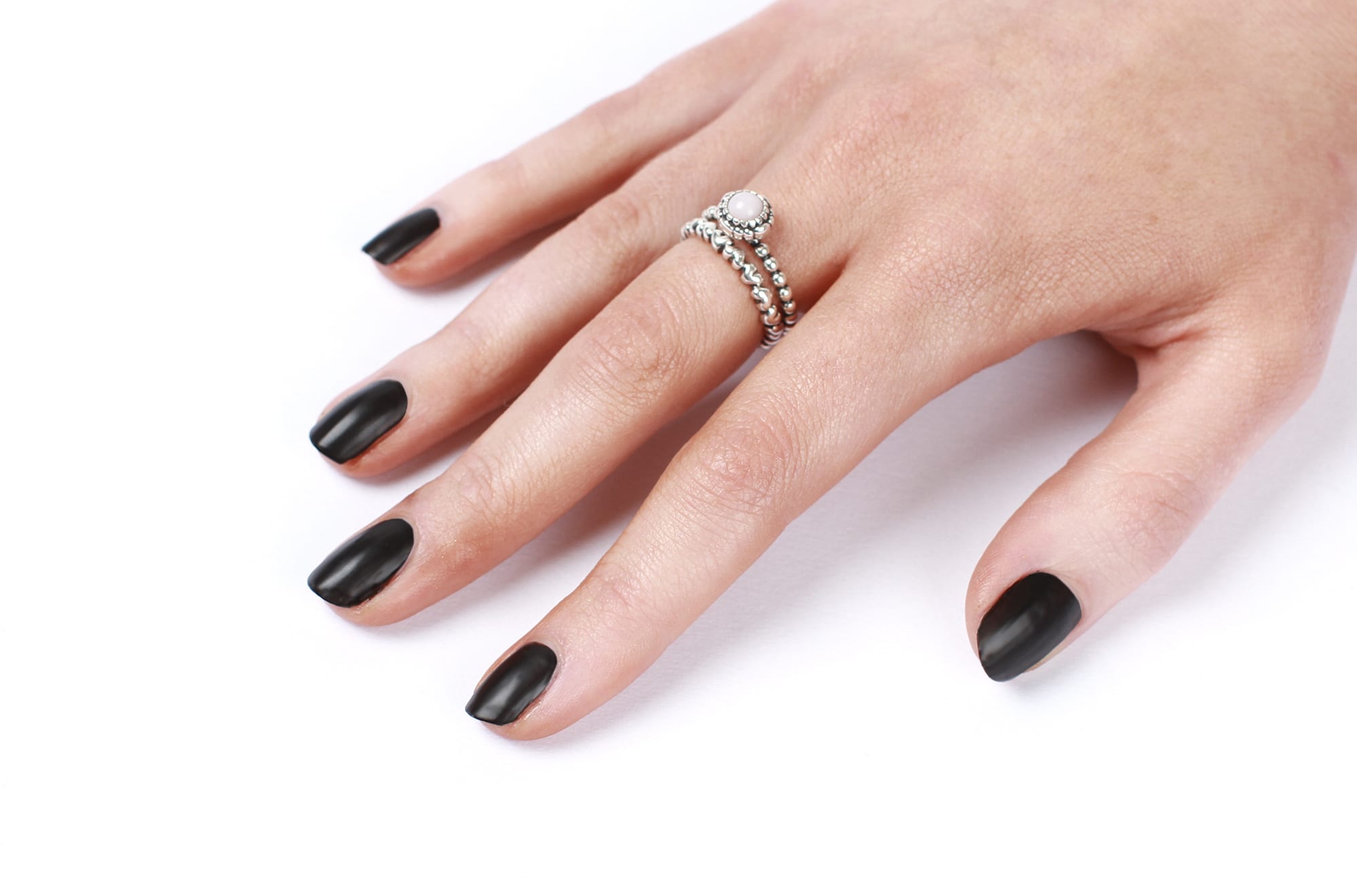 2. Once dry, dip a nail dotting tool into white polish onto the centre of the nail and draw to the nail bed – it should resemble a tear drop. Repeat this across the nail to create the blood drip effect. Go over your shape as much as possible to make it more realistic.


3. Once the white polish is dry, fill it in with a deep red hue.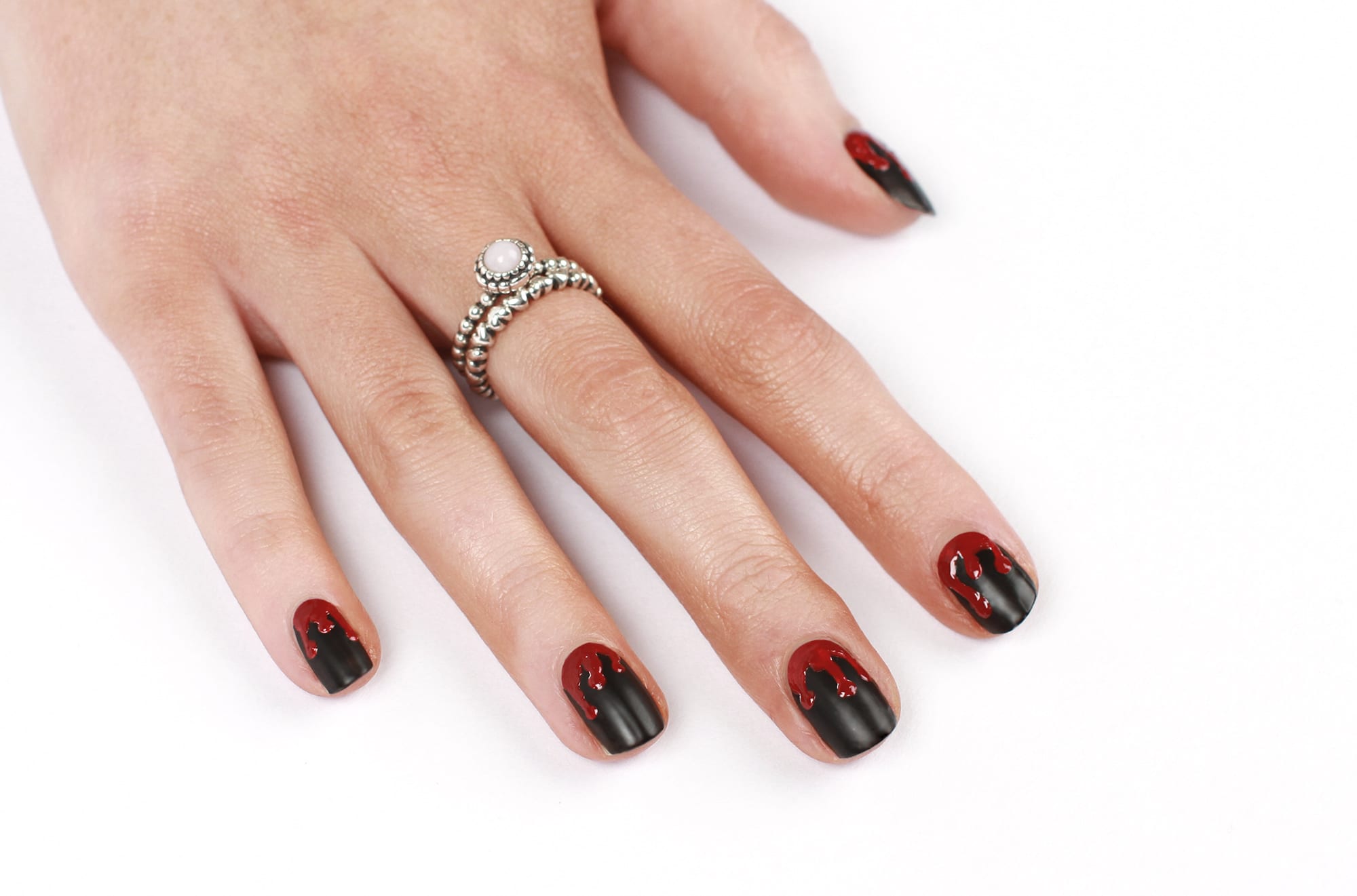 4. Voilà!

Spooky skeleton
1. Paint your nails with two coats of black polish, but two coats of white on your ring finger.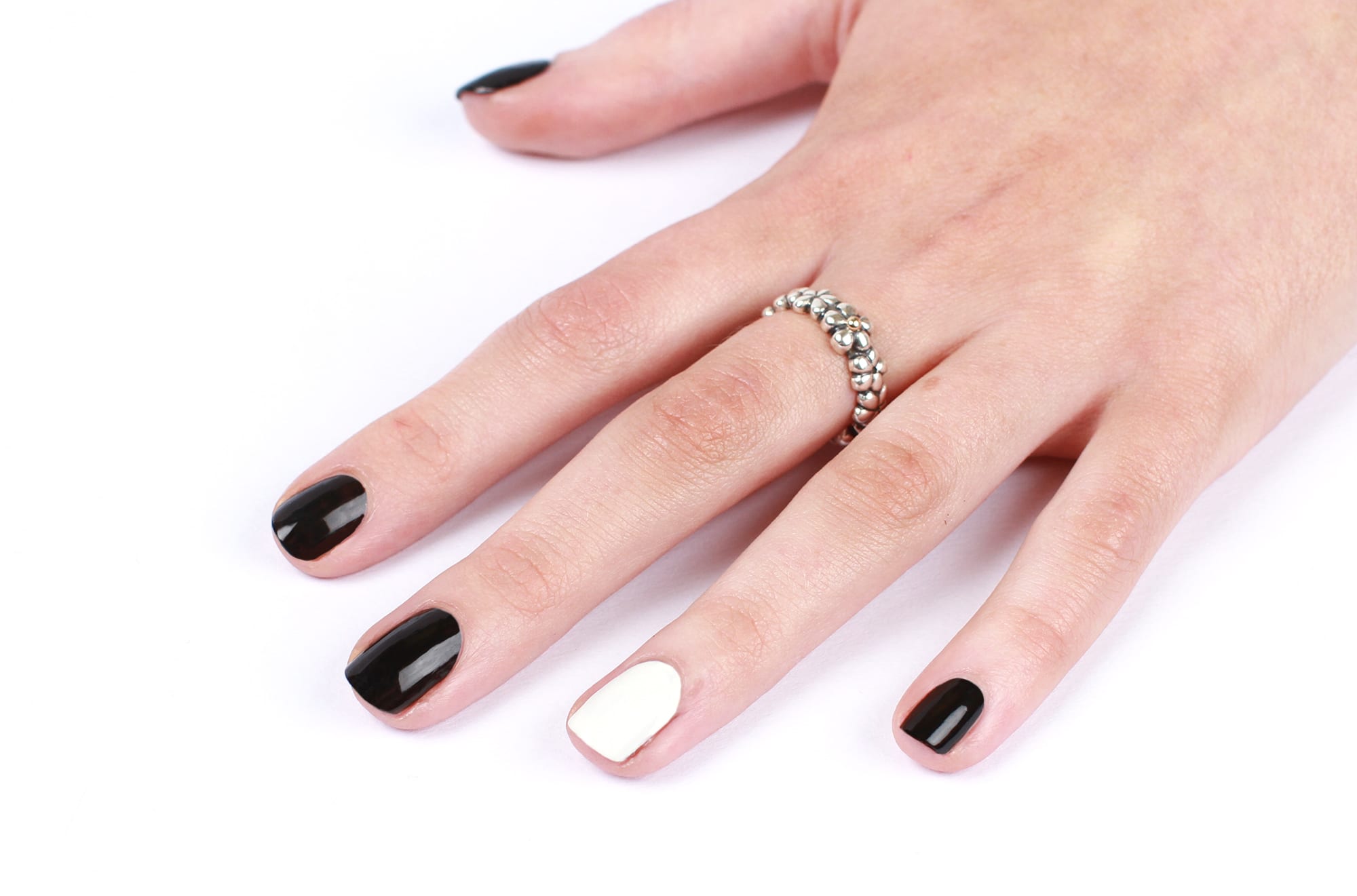 2. Next, using a black nail art pen paint on the skeleton's smile. To do this, paint a single horizontal line towards the tip of the nail bed the follow by painting a few vertical slashes across the smile to create the wicked corpse smile. For effect, create an outline of  skeleton's cheekbone.


3. Using the same pen, paint two circles to form the the black eyes and create the nose by painting on a small upside down heart-shape.

4. You're done!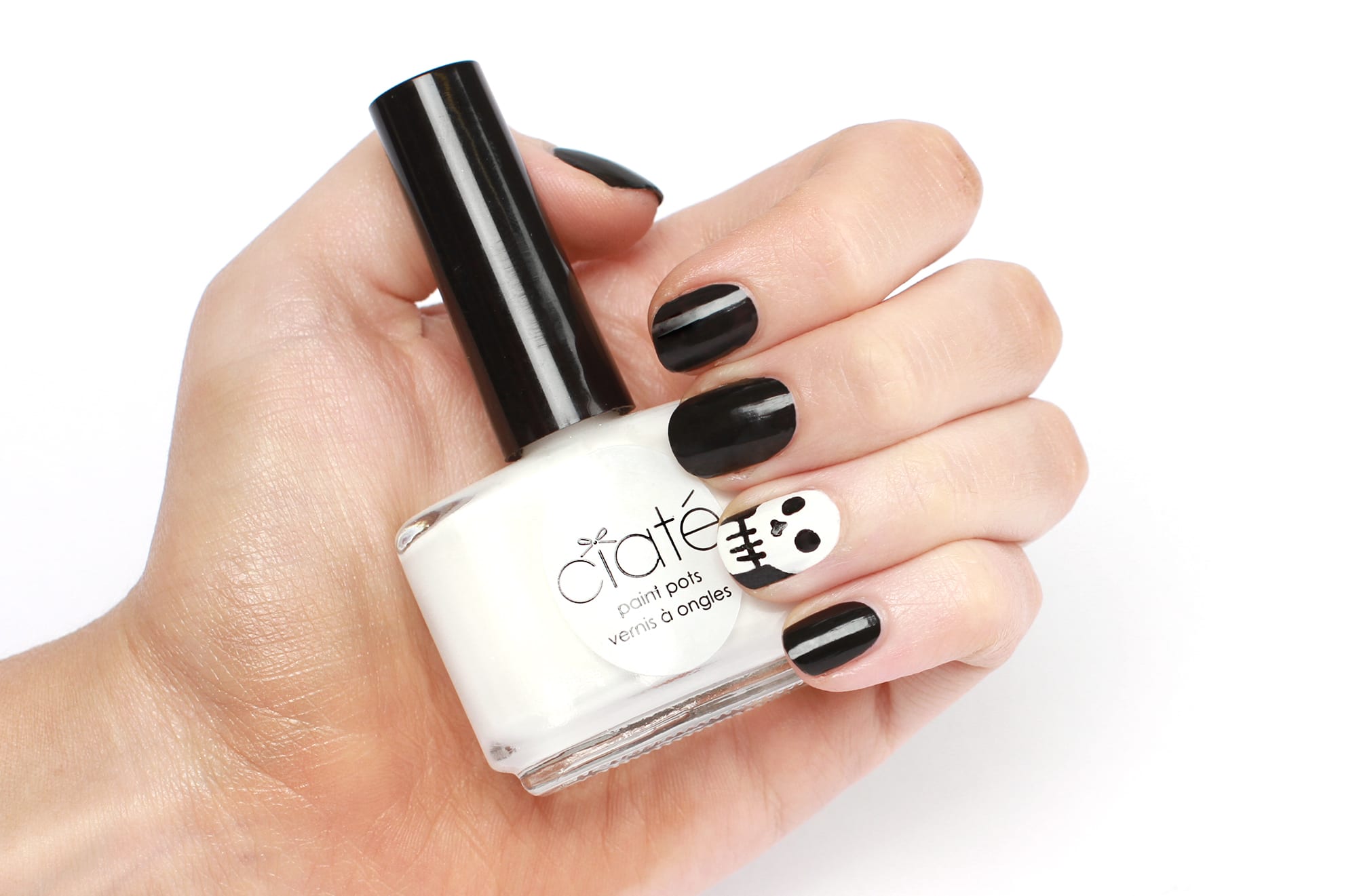 See more Halloween nail art
COMPETITION
Simply comment below telling us your Halloween beauty trick for your chance to win a very special beauty treat!