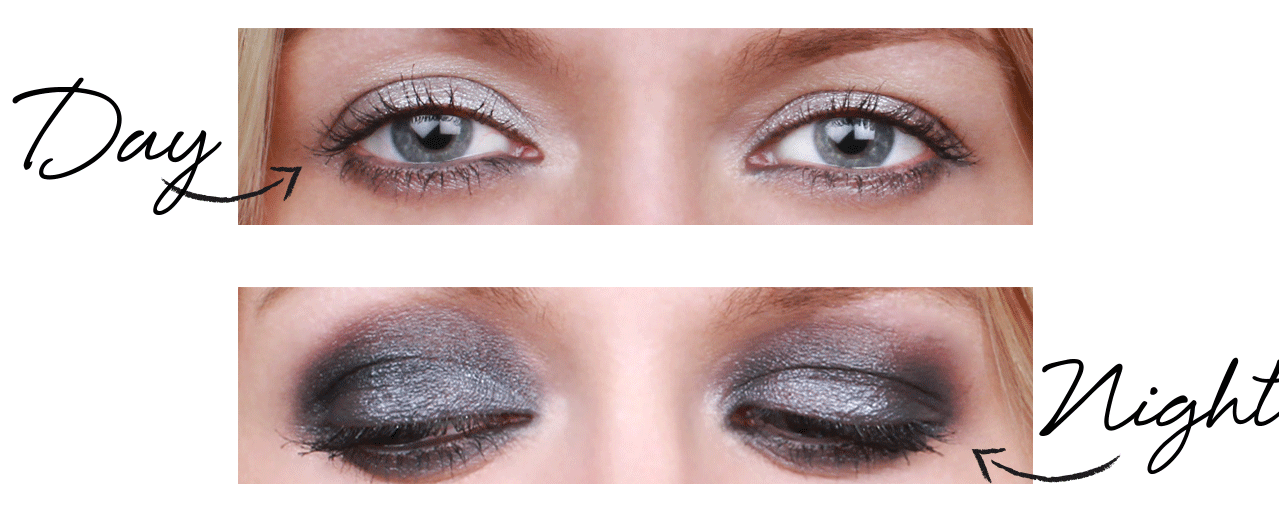 Psssst… here's a little preview of just one of the beauty treats that will be dropping through your door in a couple of days.
All Glossies will be getting their hands on a Marsk Mineral Powder Eye Shadow, inspired by the film of the year, 50 Shades of Grey. This sexy steel shade is a sophisticated choice by day, can be smoked up by night and suits all eye colours. Plus Marsk sticks to natural, organic and cruelty-free ingredients.
Wear this one eye shadow, two ways with our day-to-night tutorial.
Subtle by day:
Press shadow onto the eyelids and under the eyes, blending the edges to keep the look soft yet defined. For more control, apply the powder using a damp brush to hold the pigment. Then comb lashes through with mascara to anchor the look and enhance the eyes.
Smokey by night:
Build on your grey base by running charcoal or black eyeliner along the upper lashes. Smudge the liner to create a seamless finish (no edges please!) and for an even sexier feline look, skirt the inner rim of the eyes too.
WIN! We're giving away five sets of tickets to an exclusive screening of Fifty Shades of Grey – taking place in London on 17th February at 6.30pm and Dublin on 18th February at 7.45pm.
For your chance to win, leave a comment below telling us your favourite look – day or night – and whether you're from the UK or Ireland. Good luck!
Entry terms apply, see our Ts&Cs